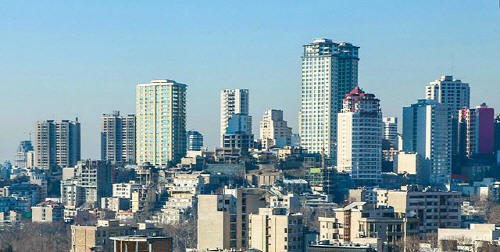 [Tehran, the capital of Iran. Source: Flickr]
AsiaToday reporter Lee Mi-hyun - Iran is striving to serve as a trade hub not just for the Middle East but into Europe and Central Asia by creating a new transport corridor that would connect four countries, including Iran, Armenia, Georgia and Bulgaria.
Regional media outlet Balkan Insight reported on Tuesday, "Bulgaria will join Iran's new transport corridor project."
According to the report, Iran is planning to launch a new transport route running from the Persian Gulf to the Black Sea connecting the four countries - Iran, Armenia, Georgia and Bulgaria.
Bulgarian Prime Minister Boyko Borissov, who visited Tehran with a Bulgarian ministerial and entrepreneurial delegation on Monday, said, "Bulgaria is ready now to take part in a new transport route using its ports in Varna and Burgas."
He explained that in two weeks' time, experts from the four countries will meet in Bulgaria's capital Sofia to discuss further details about the project. The country's road network can handle the traffic of goods, cargos and natural resources, once the corridor becomes operational.
Iran is dreaming to serve as a trade hub connecting the Arab world and Central Asia. Business people in Tehran hope Iran can become a new conduit in the Middle East thanks to its location, high levels of security, diverse economy and educated workforce, reported Financial Times.
"If Iran and oil-rich Arab states put capabilities together, a very good market can be created for production and trade to meet demands in Central Asia and Arab states," said Masoud Daneshmand, chairman of a department of the Iran Chamber of Commerce which deals with UAE trade.
Businesspeople in Tehran argue that Iran is no longer just a market of its 78 million population, but it should be seen as a trade hub with a market of 300 million, allowing access to Arab states in the south and west; Central Asia in the north; and Afghanistan and Pakistan in the east.
In addition, Iraq and Syria are also being considered as new markets. "Iran is familiar with the Iraqi culture and market, so it can serve a s trade lane connecting Iraq and Europe," said Yahya Ale Eshaq, head of the Iran-Iraq Chamber of Commerce. Iran, which has been backing the regime of Syria's Bashar al-Assad, is expected to benefit when the Syrian war ends.
Being the second largest economy in the Middle East, Iran is experiencing some big changes after lifting its economic sanctions back in January.
The Financial Times, however, pointed out that the ambitions of Tehran will continue to be stymied by geopolitical tensions of the Middle East.
Calling all HuffPost superfans!
Sign up for membership to become a founding member and help shape HuffPost's next chapter