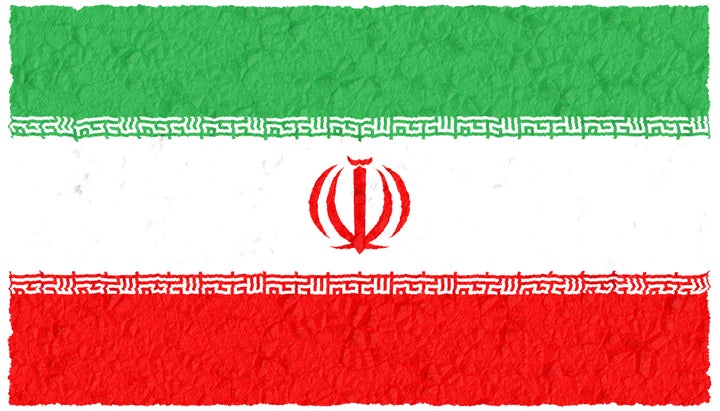 You've seen his face before. He was Dr. Bhambi in Better Off Ted. He was "Mo," the Secret Service agent in Sydney Pollack's film The Interpreter. And he's played all range of Middle Easterners, Pakistanis, Indians and minorities on television.
But maybe you can't quite place his name. Well, Maz Jobrani is setting out to change that.
The co-headliner of the wildly successful Axis of Evil comedy troupe has been bringing his own flavor of Iranian-American comedy to audiences across America and the world, and now he's on the road to making his name a fixture of American television, thanks to a script deal with CBS that was announced just last week. The show, now in the early stages of development, would be called Nobody Trusts Maz and is a half-hour sitcom about an Iranian-American family man, Maz, and his Irish-American wife, Jenny.
Jobrani is "excited as hell," though having been down the development road before on two other sitcoms, he says, "I haven't gone out and bought a new car yet." But it's a great step toward his goal of changing America's perceptions of Middle Easterners.
"A big opinion changer in the world is Hollywood. The biggest publicity machine in the world is Hollywood, and if you can take advantage of creating a character that's likable that happens to be Iranian American it's almost like a subversive way of doing it," he says.
But Jobrani isn't hedging all his bets on the sitcom deal. He has also created another Iranian American: a hero named Jimmy Vestvood, a play on the Persian-accented pronunciation of Westwood, a neighborhood in downtown Los Angeles just around the corner from the UCLA campus and Beverly Hills that is sometimes referred to as Little Tehran. Vestvood is the title character in a screenplay he's written about an Iranian-American Pink Panther type who becomes an American hero.
"The whole point of Jimmy Vestvood is to have the first hero of Middle Eastern descent in American cinema. There really hasn't been one," Jobrani says. "I mean, there was Prince of Persia but that was, again, Jake Gyllenhaal playing the character and I wasn't that into it."
Attempting to reverse the trend of more than 100 years of Hollywood marginalization of Middle Easterners -- and Iranians in particular -- was never going to be easy. But after doing a bit of brainstorming and research, Jobrani decide on the bold move of going it on his own -- without any studio help to produce the film.
"Basically, we wrote the script and we wanted to maybe go the studio route then realized that if a studio bought it they'd probably want to make Jimmy a Mexican and have Adam Sandler play it or something."
After "going the rich uncle route" failed, Jobrani and his team decided on the contemporary solution many media-makers have turned to: crowd sourcing. Starting on Monday, October 22, Jobrani fans can click on his website and enter a page for the IndieGogo crowd sourcing project to raise money for Jimmy Vestvood: An Amerikan Hero to help bring Vestvood to cinemas across America.
"My goal is to have 10-year-old white boys going around quoting Jimmy Vestvood," he says.
Interestingly, the Vestvood character is not technically an American. "He still hasn't gotten American citizenship yet. He's like a fresh-off-the-boat guy who's been here like 15 years. He loves America but America doesn't love him back." The film's tagline is "you don't have to be an American to be an American hero."
Jobrani himself wasn't always an American. He was born in Tehran, Iran, before the 1979 revolution and his family moved to the United States when he was 6 years old, just as the revolution was unravelling. In America, he was raised in Marin County in Northern California and went on to graduate from UC Berkeley before starting a Ph.D. program at UCLA. Which he dropped out of -- a decision he definitely doesn't regret.
He is fluent in Persian -- and can sometimes be seen on the Voice of America and Los Angeles-based satellite stations being interviewed about his comedy projects, including his current one: the "I Come in Peace" comedy tour where he continues on his popular theme of pointing out the stereotypes of minorities in America.
"Chinese Americans get jokes about being the smartest kid in the class, the Indian kids get jokes about being smart, and curry, and stuff like that. We [Iranian-Americans and Middle Easterners] get jokes about being terrorists and blowing s*** up," Jobrani says.
"I honestly feel it's going to take a series of movies and TV shows and other forms of media to make the change. Everyone is from different backgrounds and there's a lot of fun to be had with it."
Maz Jobrani is currently traveling the country on his "I Come in Peace" comedy tour and will be performing several shows in San Francisco this weekend at Cobb's Comedy Club.
Calling all HuffPost superfans!
Sign up for membership to become a founding member and help shape HuffPost's next chapter