Featured below are 14 portraits of women by contemporary artists of Iranian descent. Many, however, conceal as much as they reveal, whether they are depicting veiled subjects, using purposefully obscure photographic techniques, or painting in an abstract language. The works mirror the fragmentation and fluidity that defines so many individuals' identities today, Iranian or not.
An exhibition called "The (Un) Draped Woman" features contemporary representations of Iranian women, rendered through the lenses of memory, experience, myth, tradition, religion, immigration, fantasy, preconceptions and the many other filters that affect one's perspective. Navigating the relationship between art and meaning, appearance and identity, the artists communicate the complexity involved in creating a portrait ― or in comporting oneself.
As Sandra Williams, assistant curator in LACMA's Art of the Middle East department, explained in a statement: "The work of the 14 artists in this exhibition, who are all of Iranian origin, depict women in various states of cover, yet as all their works show, external appearances, whether fully exposed or not, are rarely a gateway to comprehending female identity. Instead, these artists seek to capture a deeper truth: that identity is ever changing and what is publicly presented is only a partial expression, if that, of each woman (or man's) true sense of self."
The group show is especially timely given President Donald Trump's recent executive order temporarily halting visas for individuals from Muslim-majority nations, including Iran. Many of the featured artists migrated from their native country abroad, many to the United States. Their work draws from the hostilities they encountered, the assumptions they defied, and the hurdles they overcame to forge a life in a new country.
The images touch on the immense struggle of living between places, cultures and eras, offering an unorthodox angle through which to view Iranian life today. Artists like Shadi Yousefian, Firouz Farman-Farmaian, Simin Keramati and Kamran Taherimoghaddam show just show complex Iranian identity truly is.
1. Shadi Yousefian
Born in Tehran and based in San Francisco, California, Yousefian draws from her individual experience as an immigrant to touch on universal feelings of alienation and fragmentation. Her practice consists of destroying materials like photographs and letters, only to then rebuild them anew.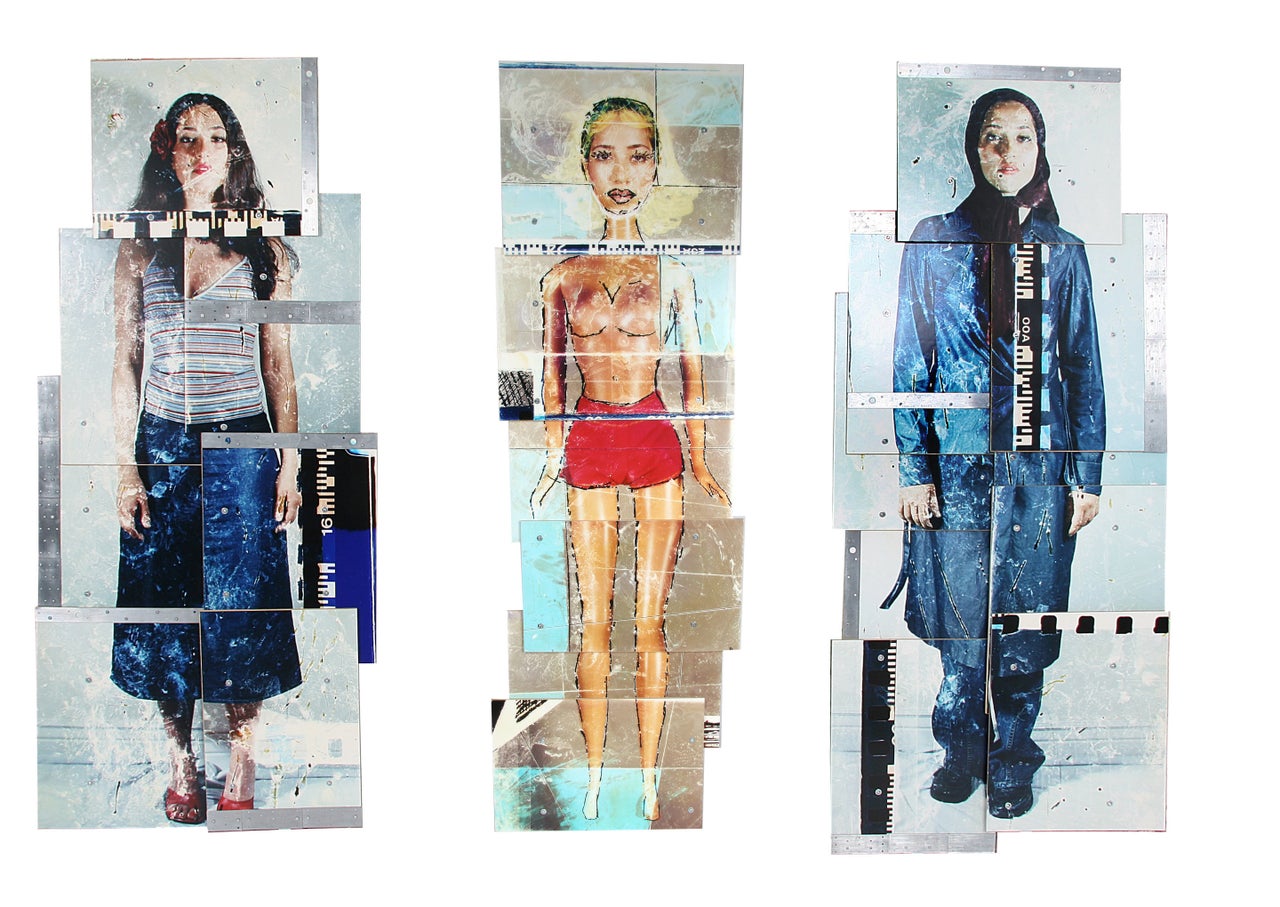 2. Gohar Dashti
Dashti, born in Tehran, uses photography to explore the world around her from the vantage point of her memory and personal experience. She captures traditional landscapes sprinkled with identifiable markers of modern life, visualizing the lived tension of a space caught between conventions and progress.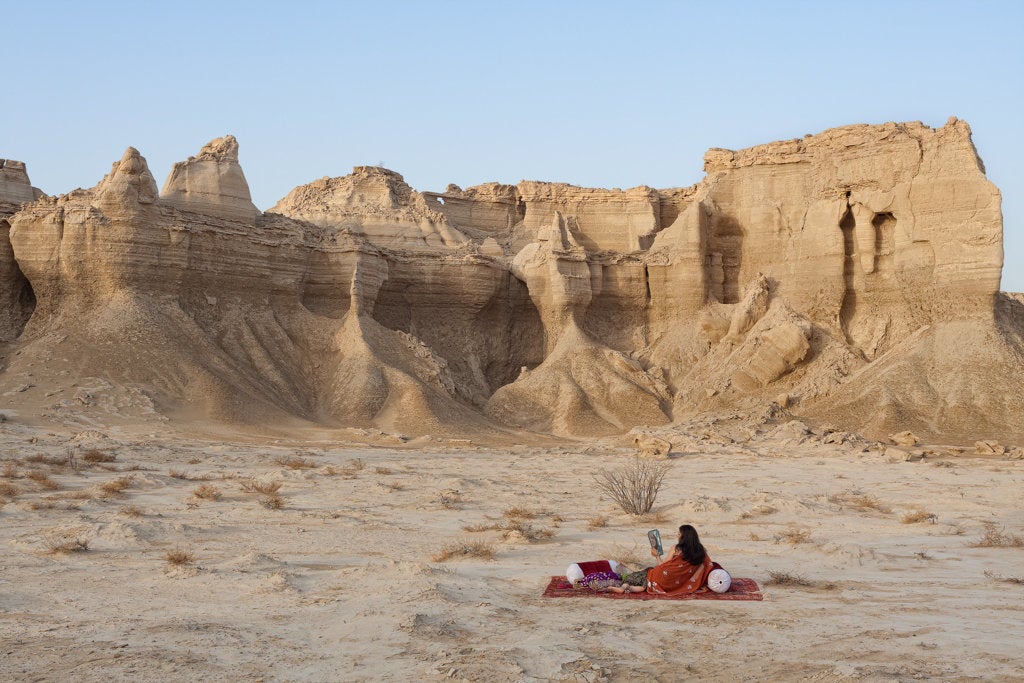 3. Firouz Farman-Farmaian
Farman-Farmaian ― who was born in Tehran and now lives and works in Tarifa, Spain, and Paris, France ― works in a wide range of materials including canvas, nylon, cotton, vinyl, paper, metal, oil sticks, wax crayons, sand and cement. His multimedia works revolve around the ideas of movement and memory as they apply to the life and consciousness of a self-identified nomad.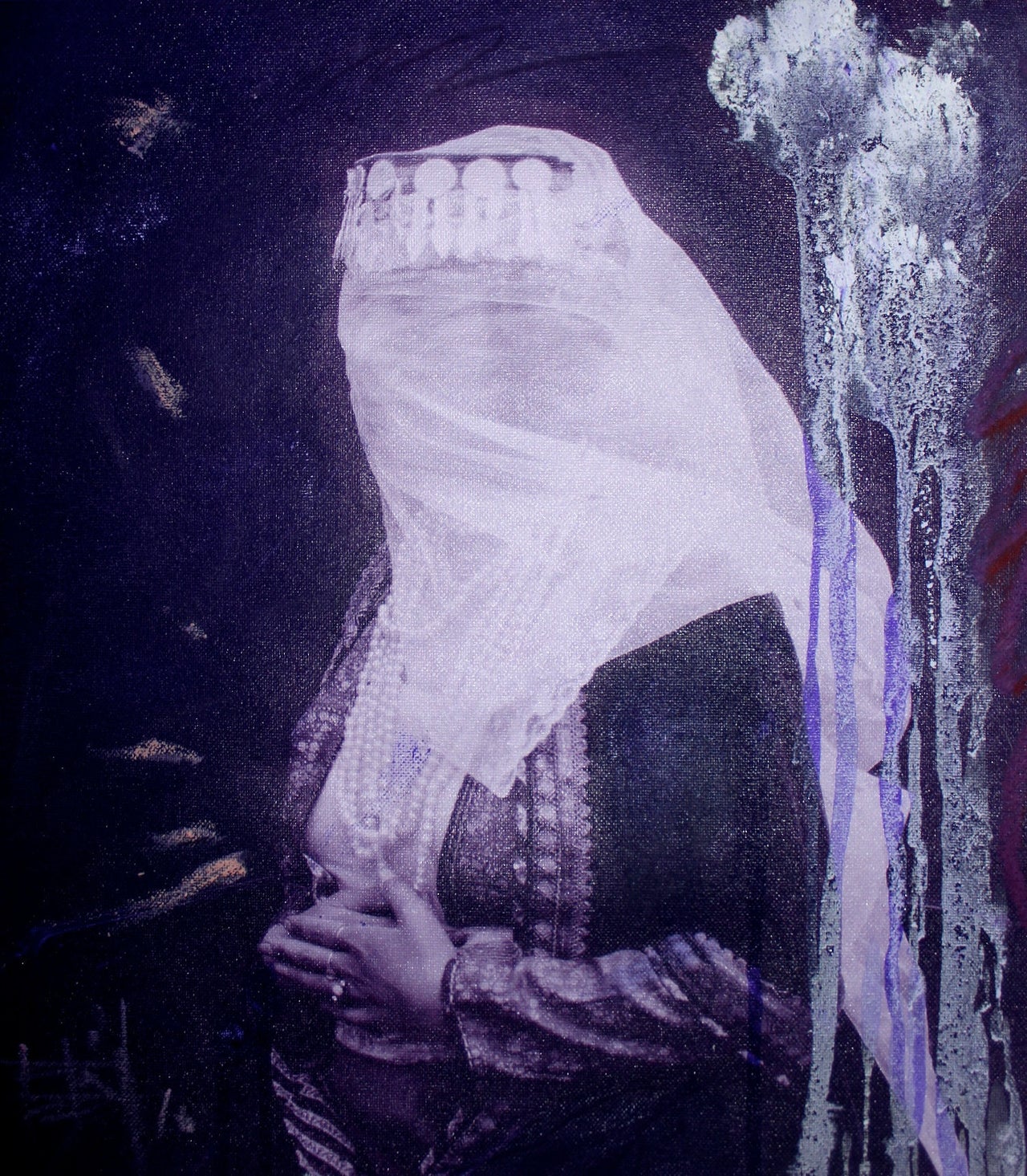 4. Hadi Salehi
Salehi, born in Shahsavar and based in Los Angeles, acclimated to life in the United States by photographing fellow outsiders ― punks, surfers and Chicano activists in LA. He has since developed a unique method of experimental photography ― taking apart cameras and disrupting the development process ― to produce analog photographs of human beings that illuminate their depth and complexity with haunting potency.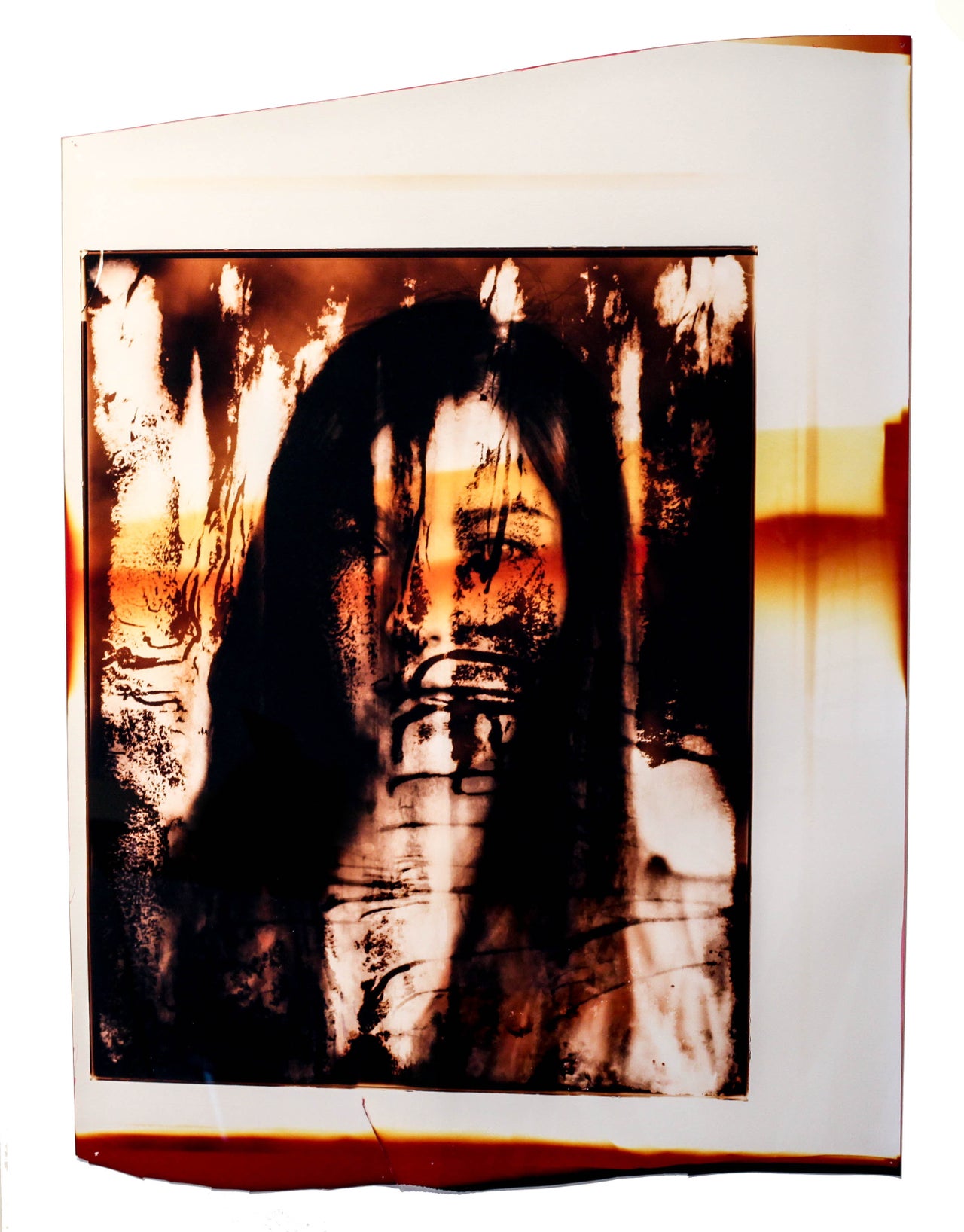 5. Afsoon
Afsoon was raised in Iran, moved to San Francisco as a teen, and now resides in London, where she channels her collaged identity into humorous yet impactful works. Working in linocut, photography, collage and etching, the artist combines Eastern and Western traditions to tell the story of her life, at once unique and universal.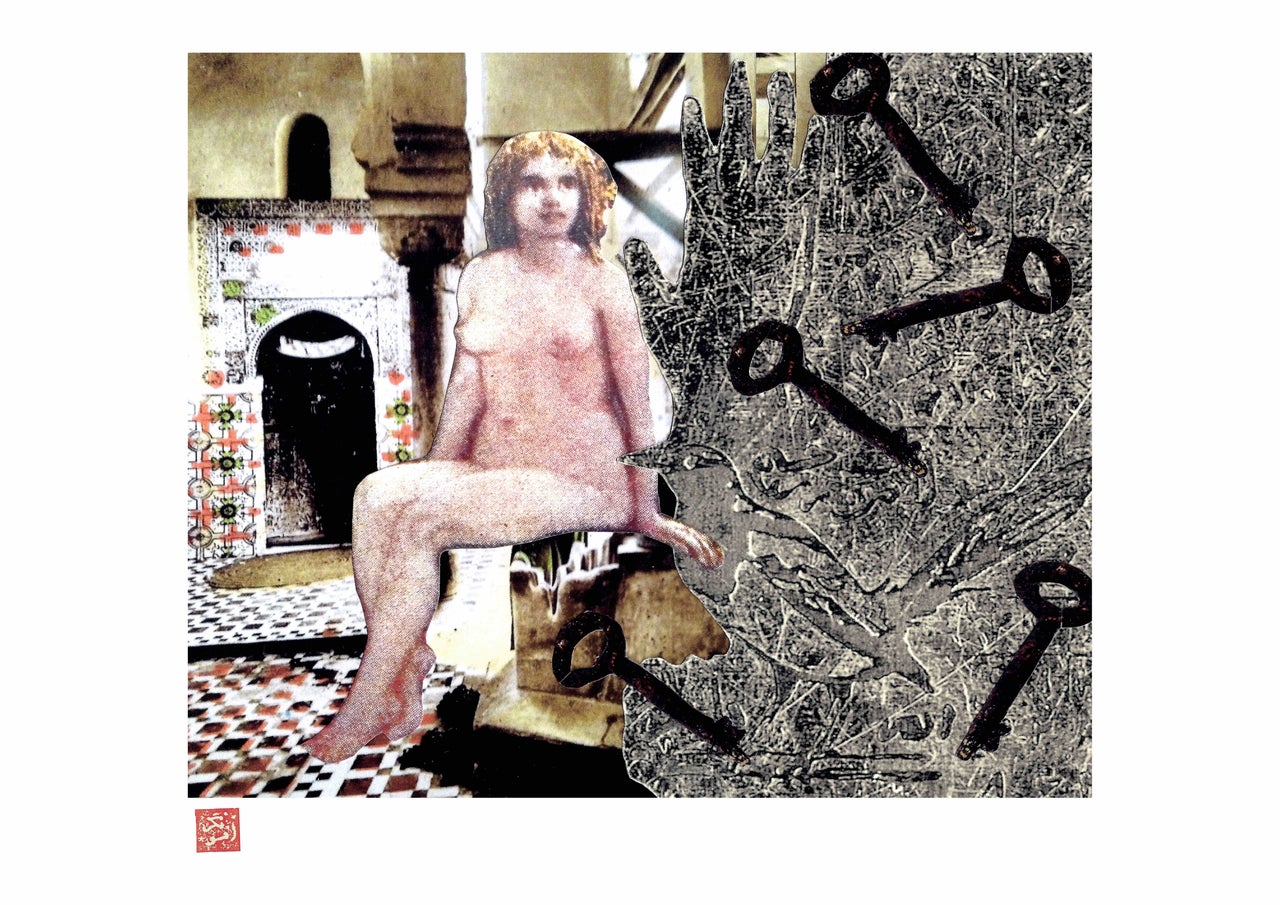 6. Sepideh Salehi
Salehi, born in Tehran and based in New York, creates videos, collages, drawings, photographs and paintings, most of which reflect an appreciation for the delicate power of paper. Her subject matter toys with the poetics of the veil ― specifically the ritual item's ability to conceal and reveal women's identities.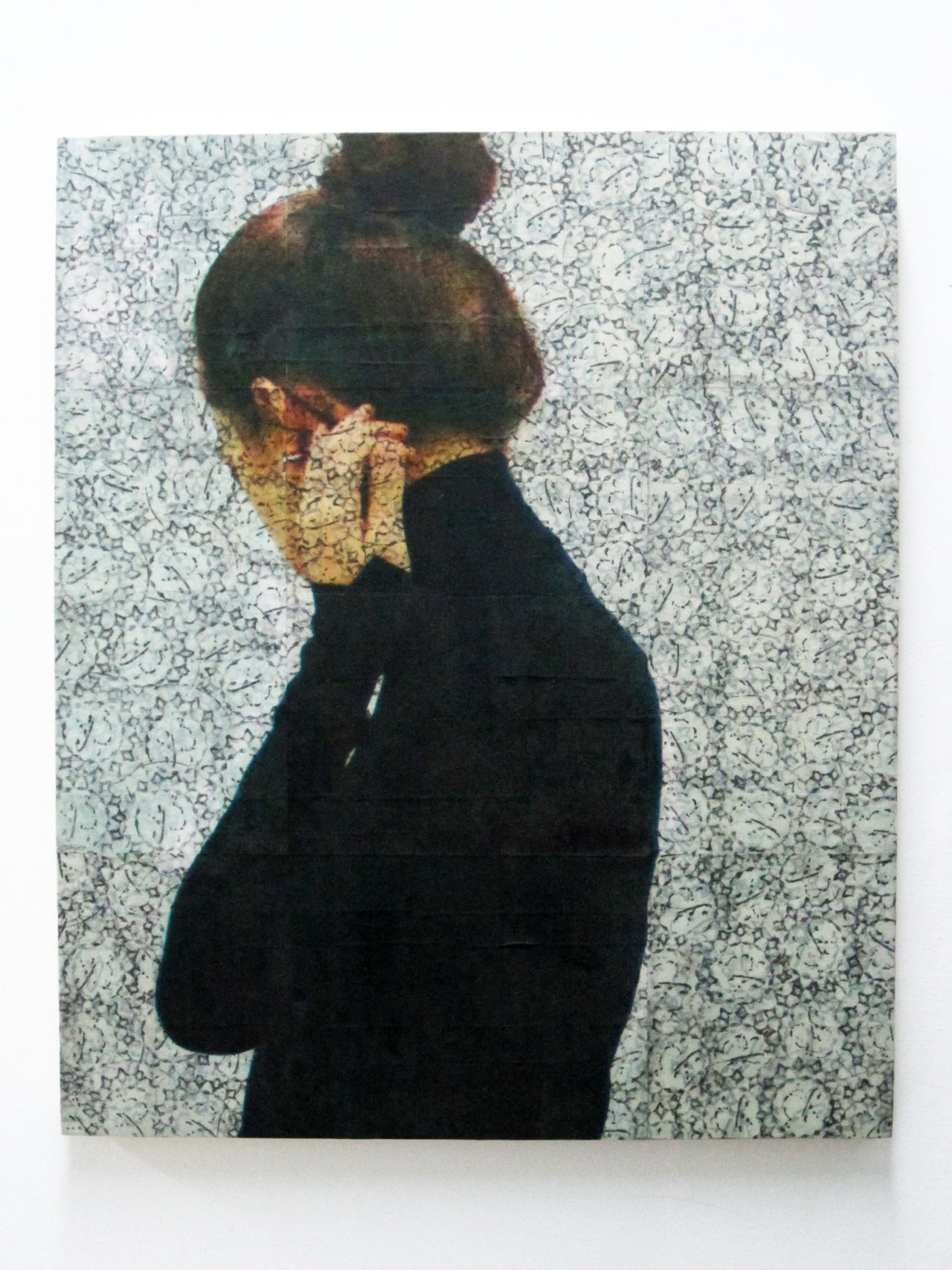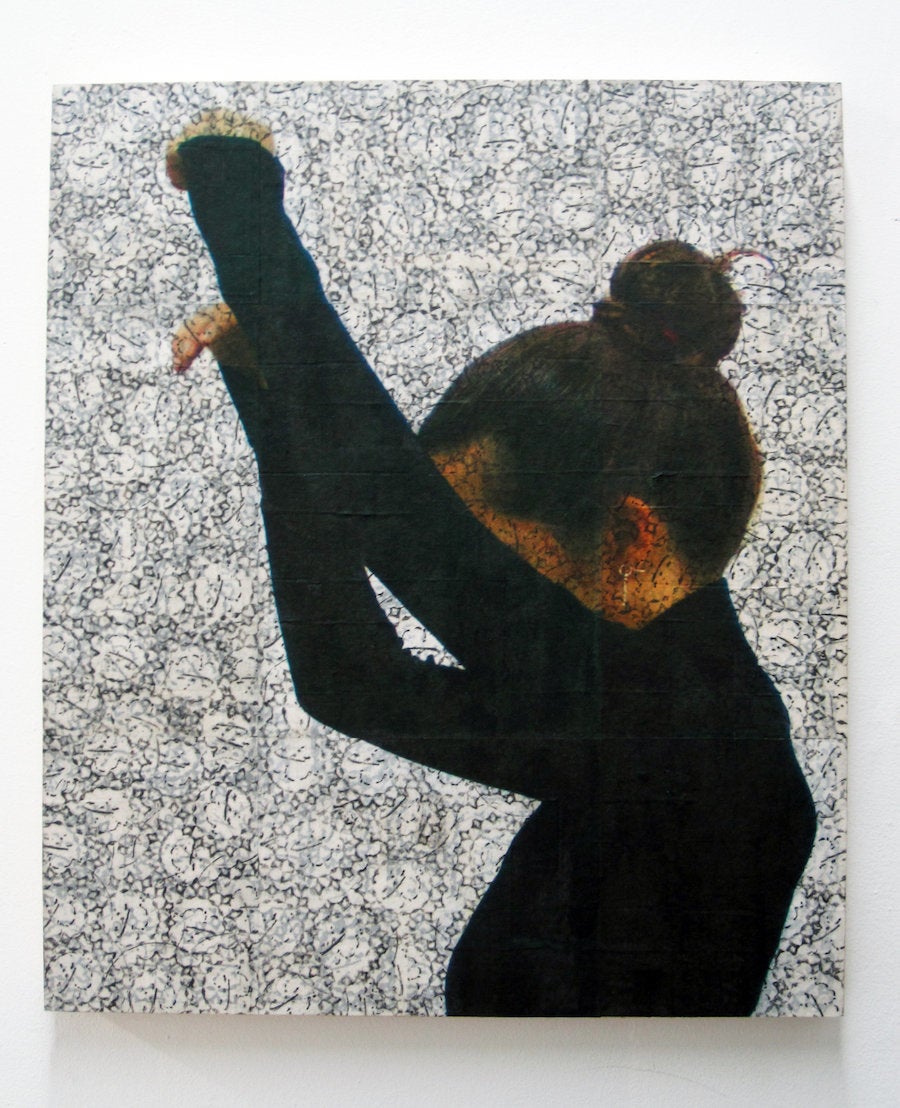 7. Dana Nehdaran
Nehdaran, born in Chahar Bagh and now based in New York, uses the language of contemporary painting to address themes very much bound up in the past, including tradition, memory, nostalgia and his own family legacy.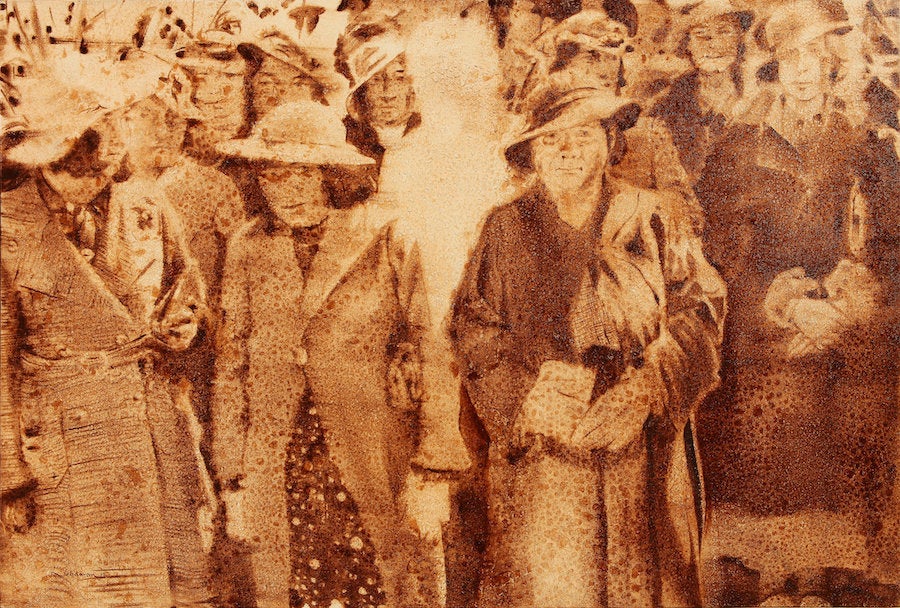 8. Simin Keramati
Keramati, who was born in Tehran and now lives in Toronto, is a multidisciplinary artist who often paints portraits of women that investigate the relationship between appearance, expression and identity. Oftentimes, the paintings challenge the traditional understanding of masks, revealing the other insidious ways society encourages women to hide or conform.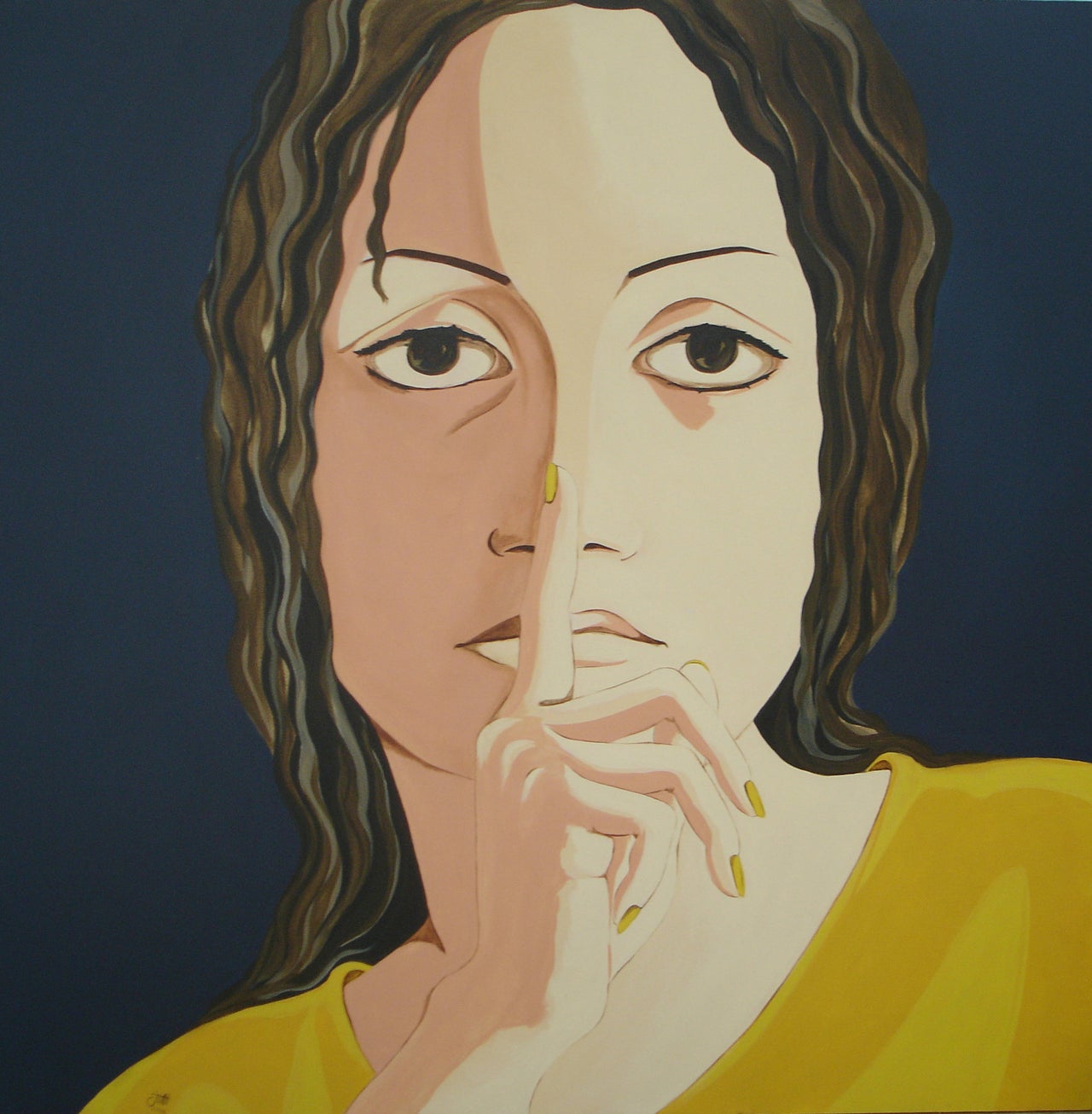 9. Shilla Shakoori
Shakoori, born in Tehran and based in Los Angeles, is an artist and illustrator who incorporates Iranian philosophy, poetry and mythology into her dreamlike images, which address the influence of native and adopted cultures on a person's psyche and performance of self.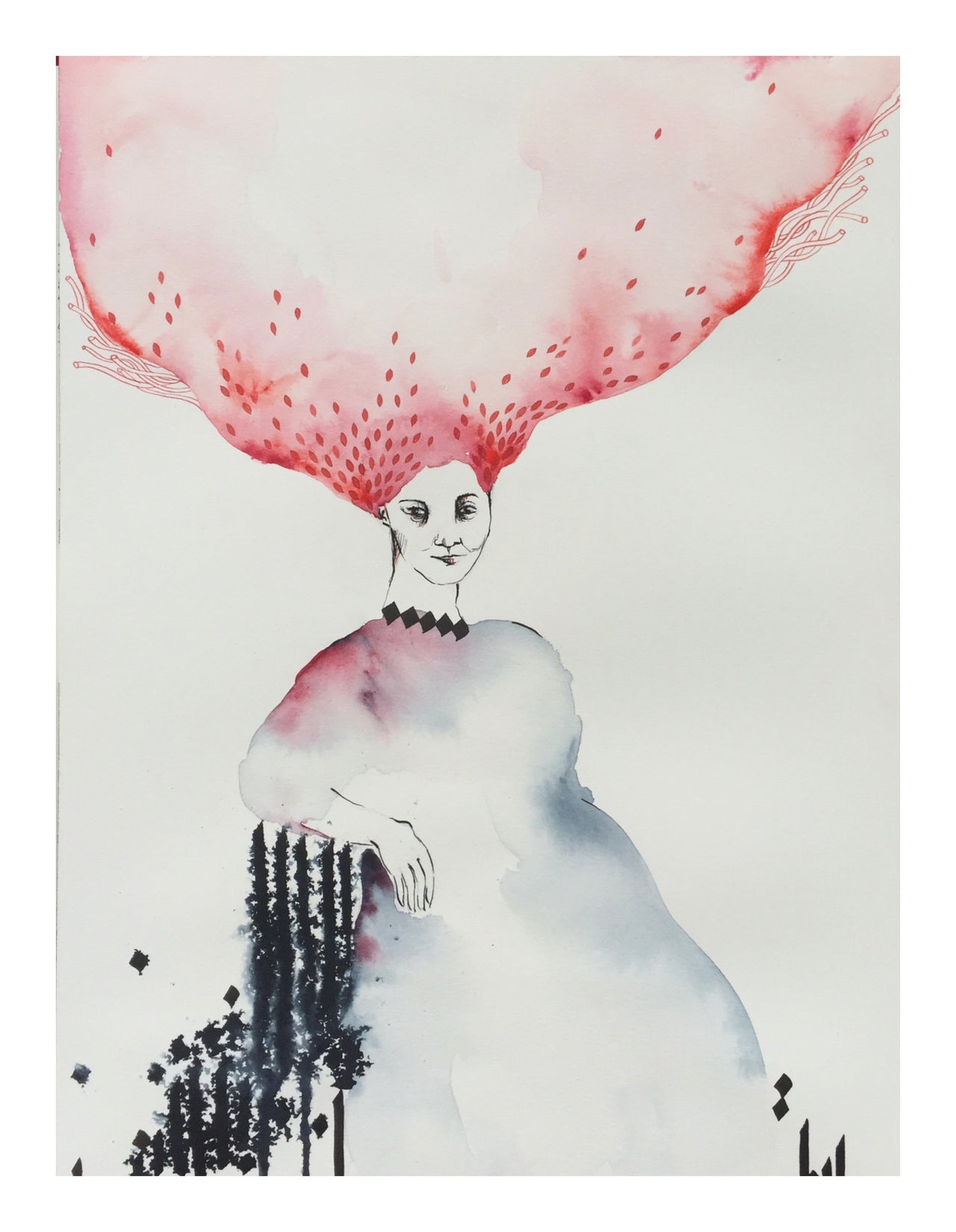 10. Amir H. Fallah
Fallah, born in Tehran, raised in Fairfax, Virginia, and based in Los Angeles, crafts electric canvasses that revel in the magnetic power of color, texture, pattern and form. Depicting neon jungles or overcrowded interiors, Fallah drafts impossible spaces that can only exist on paper or in the wilds of the imagination.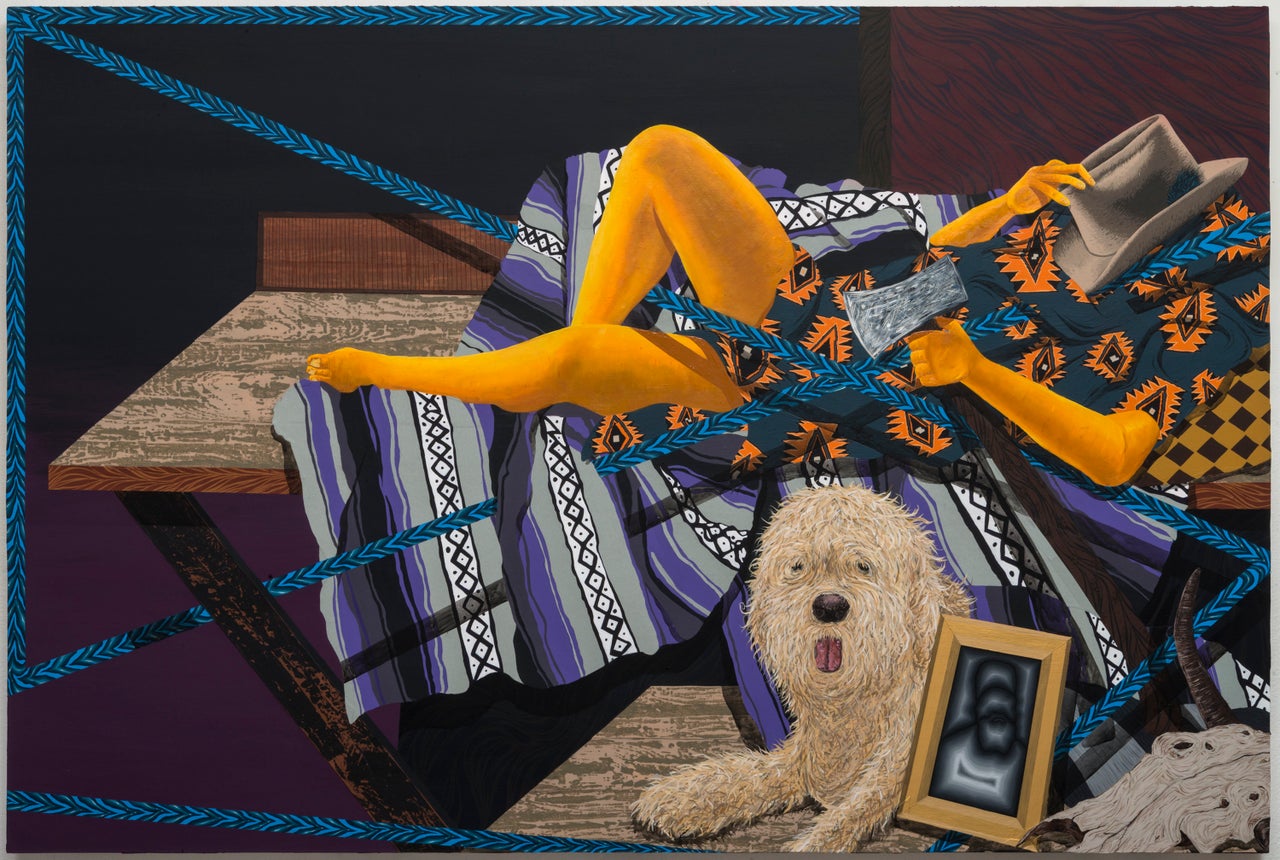 11. Tahmineh Monzavi
Monzavi, born and based in Tehran, is a documentary photographer drawn to archiving what she calls "social contradictions" ― the underbellies of Iranian life that are often forbidden and thus cloaked in secrecy. Much of her work chronicles Iran's younger generation and the subcultures they have established on the outskirts of mainstream society.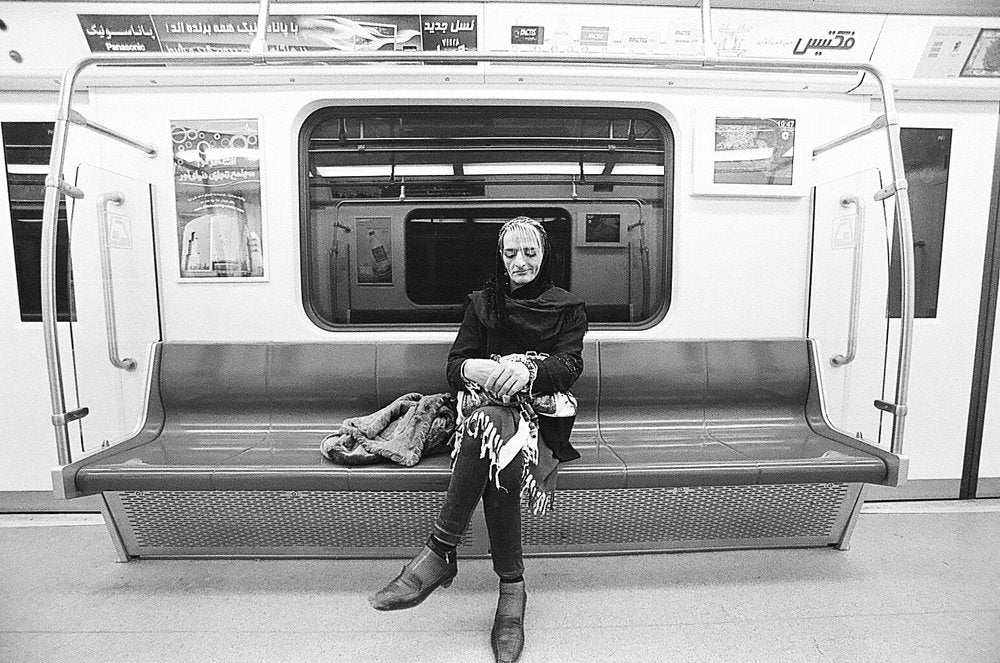 12. Kamran Taherimoghaddam
Born in Tehran and based in New York, Taherimoghaddam works in media including painting, drawing, installation and video art, visualizing the personal effects of growing up in a homeland characterized by uncertainty, repression and violence. Through abstraction, he alludes to the inexpressible psychological and emotional residue of his tumultuous early life.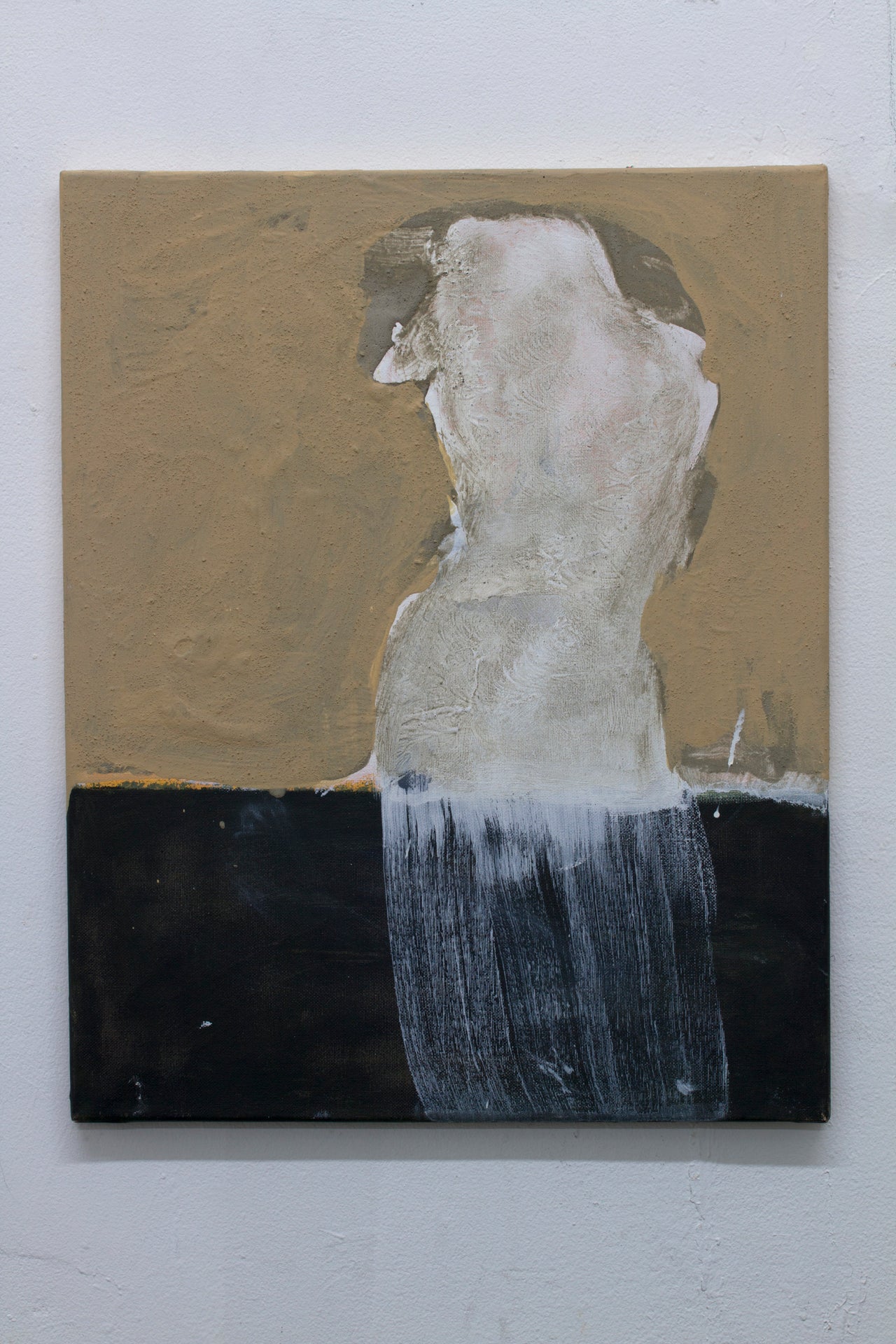 13. Farzad Kohan
Kohan, born in Tehran and currently living in Los Angeles, uses multi-stage artistic processes to mirror the gradualness and heterogeneity of the diaspora life. Using layered abstract imagery as well as text written in Farsi and Arabic, he visualizes complex experiences like love and migration that defy verbal explanation.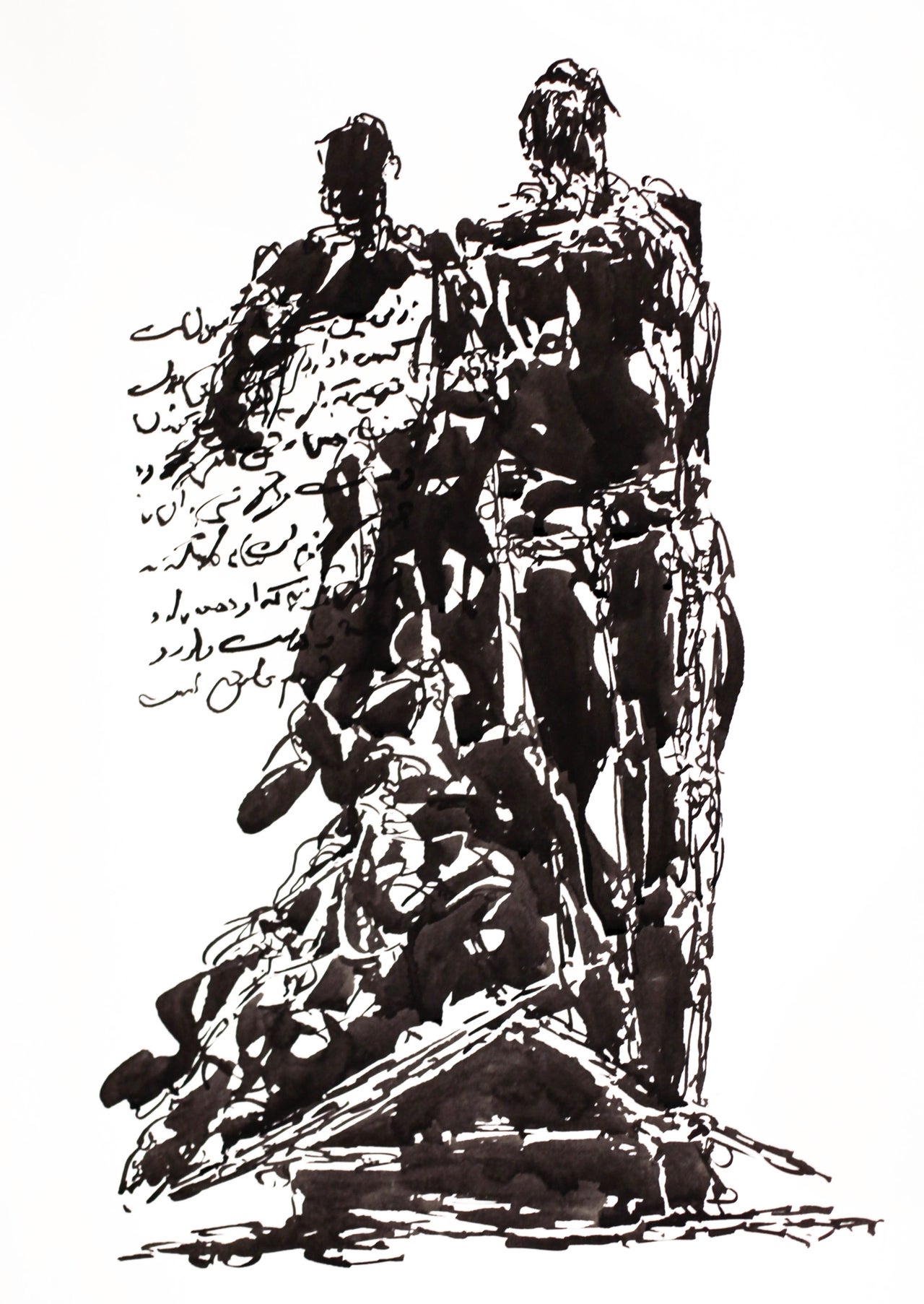 14. Shadi Ghadirian
Ghadirian, who is based in her native Tehran, takes photographs inspired, in part, by her life as a modern woman living among religious dictates, outdated traditions, stereotypical assumptions and gendered prejudice. The artist toys with the preconceptions Middle Eastern women face from both their homelands and abroad, providing complex portraits of contemporary women defying expectations.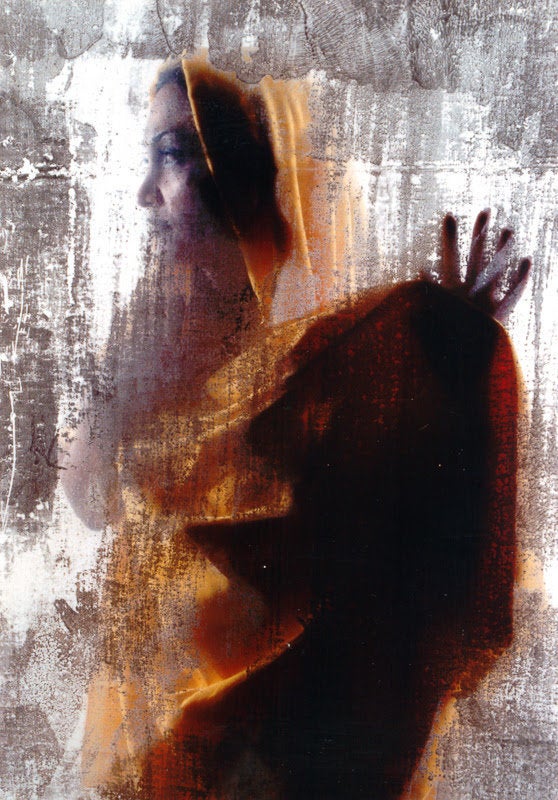 Popular in the Community