"Over the course of the past few days and despite the unjust circumstances which have risen for the immigrants and travelers of several countries to the United States, my decision had remained the same: to attend this ceremony and to express my opinions about these circumstances in the press surrounding the event," Farhadi told The New York Times in a statement.
But he's since had a change of heart, noting that "it now seems that the possibility of this presence is being accompanied by ifs and buts which are in no way acceptable to me even if exceptions were to be made for my trip."
He added that he hopes "the current situation will not give rise to further divide between nations."
After news of the executive order broke, The Academy of Motion Pictures, Arts and Sciences threw its support behind Farhadi and the cast and crew of his film "The Salesman," which is nominated for Best Foreign Language Film.
"The Academy celebrates achievement in the art of filmmaking, which seeks to transcend borders and speak to audiences around the world, regardless of national, ethnic, or religious differences," a spokesperson for The Academy said in a statement. "As supporters of filmmakers ― and the human rights of all people ― around the globe, we find it extremely troubling that Asghar Farhadi, the director of the Oscar-winning film from Iran 'A Separation,' along with the cast and crew of this year's Oscar-nominated film 'The Salesman,' could be barred from entering the country because of their religion or country of origin."
Earlier this week, Iranian actress Taraneh Alidoosti, who stars in "The Salesman," spoke out about the anti-Muslim order and announced she would not attend the Oscars ceremony in February.
"Trump's visa ban for Iranians and others is a racist move and unacceptable," she wrote on social media in Persian and English. "Whether this will include a cultural event or not, I won't attend the #AcademyAwards 2017 in protest."
To read Farhadi's full statement, head over to The New York Times.
Correction: An earlier version of this post misstated that Alidoosti's tweet was in Arabic and English.
Before You Go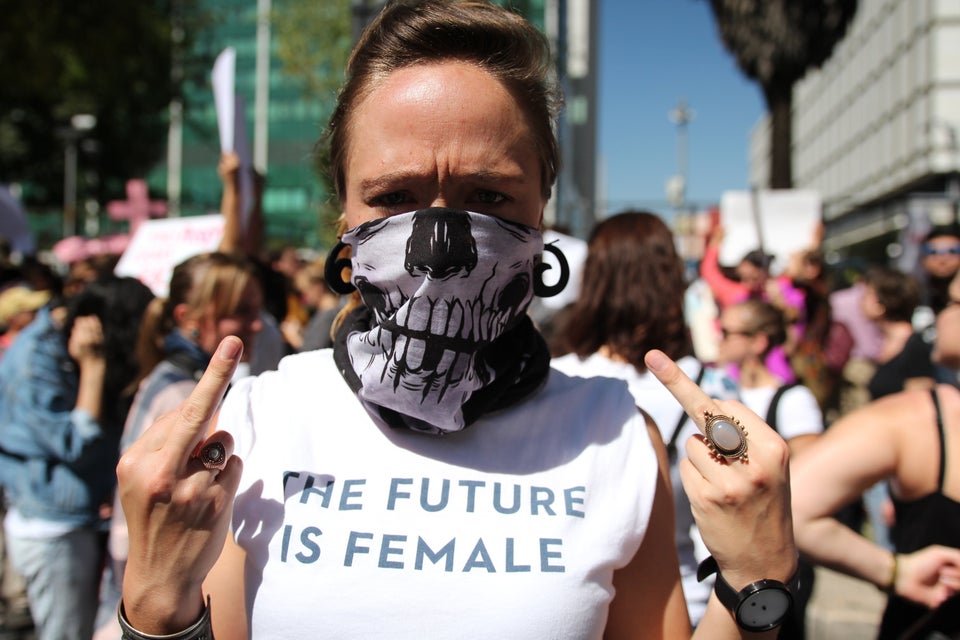 38 Stunning Photos From Women's Marches Around The World