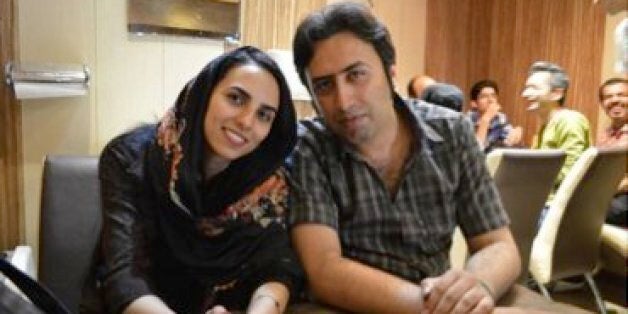 As reported by PEN AMERICA earlier this week, the poets were "first arrested in December 2013 and placed in solidary confinement, during which time prison interrogators extracted false confessions from them under duress." Despite holding book permits obtained through the Ministry of Islamic Guidance, the pair was brought up on arbitrary charges for their publications. These charges include: 'publishing unauthorized content,' 'propaganda against the state,' and 'insulting the sacred.' Their lawyer, Amir Raeisian, recently rejected the charges stating: "None of the poems that were referred to in court include insulting terms, more importantly none of them were related to sanctities. Yet this is the court's interpretation."
To make matters worse, Ekhtesari and Musavi have been sentenced to 99 lashes for shaking hands with members of the opposite sex. In Iran, shaking hands with a member of the opposite sex with whom you are not related is a punishable offense. In this case, the recent crackdowns on artists of all stripes such as in the case of Atena Farghadani, a 29-year-old cartoonist sentenced to 12 years in prison for 'insulting members of parliament through paintings,' suggests greater efforts on the part of the Iranian judiciary to silence creative expression at all costs, sending a clear warning to possible dissenters.
With less than 20 days left to appeal the court's decision, we need to raise awareness and put pressure on the Iranian authorities to nullify their ridiculous verdict!
Calling all HuffPost superfans!
Sign up for membership to become a founding member and help shape HuffPost's next chapter