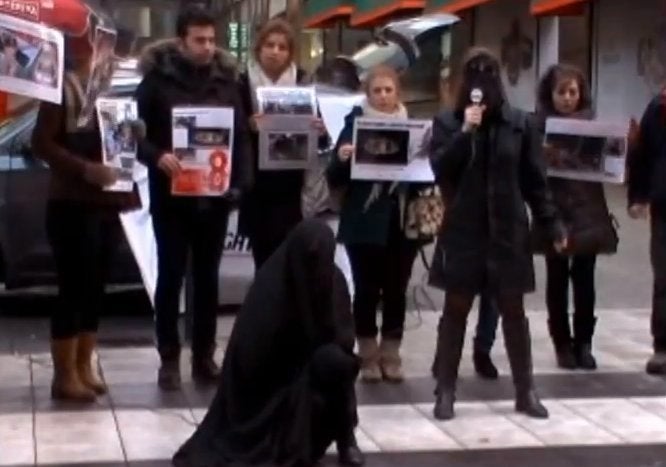 WARNING: NSFW VIDEO BELOW
The activists, who organized the rally on Facebook, protested in Stockholm -- the country's capital -- days before International Women's Day, which is celebrated annually on March 8.
During the protest, the partially nude women bore painted slogans, such as "My nudity is my protest" and "No to hijab," on their chests and backs and held posters from past FEMEN demonstrations. In video footage of the protest, a masked woman chanted "Hijab is not my choice" and "Down with Islamic Republic of Iran," using a microphone to project her message.
Most recently, FEMEN activists stripped down in late February and attempted to lunge at former Italian prime minister Silvio Berlusconi as he arrived at a polling station in Italy. The three topless women who broke past the crowd of journalists were swiftly detained by police.
WARNING: The following video may not be appropriate for all audiences.
Related
Before You Go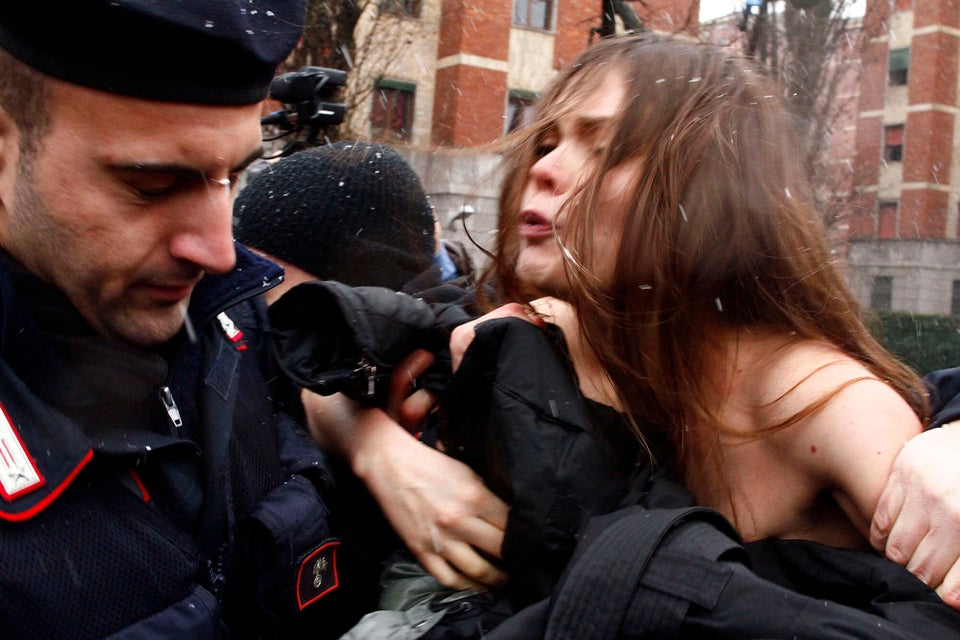 FEMEN Protest Berlusconi
Popular in the Community