While Iran's nuclear deal continues to hold the spotlight, two other critical issues demand much more attention than they are receiving. Despite President Hassan Rowhani's pledges to the contrary, corruption and human rights continue to pose a huge challenge.
According to Transparency International, Iran ranks 136 out of 175 countries. The scale of corruption has not changed significantly when comparing Rowhani's presidency with that of his predecessor Mahmoud Ahmadinejad.
A considerable part of the economy and financial systems are owned and controlled by Iran's Revolutionary Guard Corps (IRGC) and the office of Supreme Leader Ayatollah Ali Khamenei. Since they enjoy the final say in decision-making, Rowhani and his cabinet do not have the power to tackle corruption.
"Corruption in Iran is ingrained in the political and financial institutions that are the country's backbone," (Dr. Majid Rafizadeh).
However, often figures across the political spectrum, including members of the president's office, engage in corruption for their political and financial benefit. Corruption in Iran is ingrained in the political and financial institutions that are the country's backbone.
Embezzlement and money-laundering within the banking system are prime examples of corruption. In addition, corruption takes place by granting loans, financial benefits and fellowships to relatives of senior officials or those who show their loyalty.
From time to time, the judiciary might bring a political or business figure to court on charges of corruption. Most recently, billionaire Babak Zanjani has been put on trial, accused of embezzling $2.7 billion from the government-owned petroleum company.
The rare occasions when cases are brought to court are not part of a concerted effort to fight corruption. Instead, they appear to be a facade put on to alleviate people's frustration over the economic difficulties they face, which are exacerbated by corruption.
Normally, such cases are closed, or the sentences are kept secret after months of trial with no legal explanation. These cases can also be due to political disagreement between factions of the system and the defendant, thereby used as a tool to warn or punish.
If the government really wanted to fight corruption, the first step would be to properly enforce article 142 of the constitution, which states:
The assets of the Leader, the President, the deputies to the President, and ministers, as well as those of their spouses and offspring, are to be examined before and after their term of office by the head of the judicial power, in order to ensure they have not increased in a fashion contrary to law.
The government claims to be working to improve Iran's human rights records, but many have observed that Rowhani's promises have not even begun to be fulfilled.
His office appears to have chosen not to challenge the three major institutions that set the boundaries for human rights, civil liberties and social justice: the IRGC, Iran's intelligence (Etela'at) and the judiciary.
The judiciary recently executed a juvenile convicted for the death of her husband. According to a recent release by the U.N. special rapporteur on human rights in Iran, Ahmed Shaheed: "These executions are disturbing examples of surging execution rates and questionable fair trial standards." Iran "must comply with its international law obligations and put an end to the execution of juvenile offenders once and for all."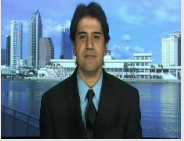 Dr. Majid Rafizadeh, an American scholar and political scientist, is the president of the International American Council on the Middle East. Harvard-educated, Rafizadeh serves on the advisory board of Harvard International Review of Harvard International Relations Council. He is originally from Iran and Syria. You can contact him at Dr.rafizadeh@post.harvard.edu or follow him at @majidrafizadeh
This post first appeared on Al Arabiya.
Support HuffPost
The Stakes Have Never Been Higher
Related
Popular in the Community