If a man kisses another man in Iran, the punishment is flogging.
Sodomy is punishable by death.
These laws make it nearly impossible to be an openly gay Iranian, leaving members of the community with two options: live in secrecy or flee. Many choose the latter, abandoning friends, family, culture and jobs for a chance at freedom.
"It's really hard to leave all you have behind and go to another country," said Farzam Z., an Iranian refugee who joined HuffPost Live, but refused to reveal his last name or identity. "You regret it every single moment, but there is nothing you can do. Either you want to leave, or you want to die, so I prefer to leave."
And so he did, turning to The Iranian Railroad for Queer Refugees (IRQR) for help, an organization that relocates individuals like Farzam and places them in new lives abroad in the United States, Canada, Australia and Europe. Arsham Parsi, IRQR's Executive Director and a former refugee himself, joined HuffPost Live alongside Farzam to describe the challenges of transitioning clients out of Iran.
"We provide our ongoing supports because there are lots of other barriers, like cultural barriers, language barriers, and the issue of trust," Parsi told host Caroline Modarressy-Tehrani. "We have a long term relationship with our clients to make sure they are settled and living free of any kind of fear based on their sexual orientation," he said.
IRQR has helped more than 850 Iranian queer individuals, but for refugees like Farzam, who miss home everyday, the solution is not perfect. Asked whether he would one day return to his native Iran, Farzam replied, "Not now I'm not thinking about it, it's so hard for me to think about it -- so I'd rather not think about it."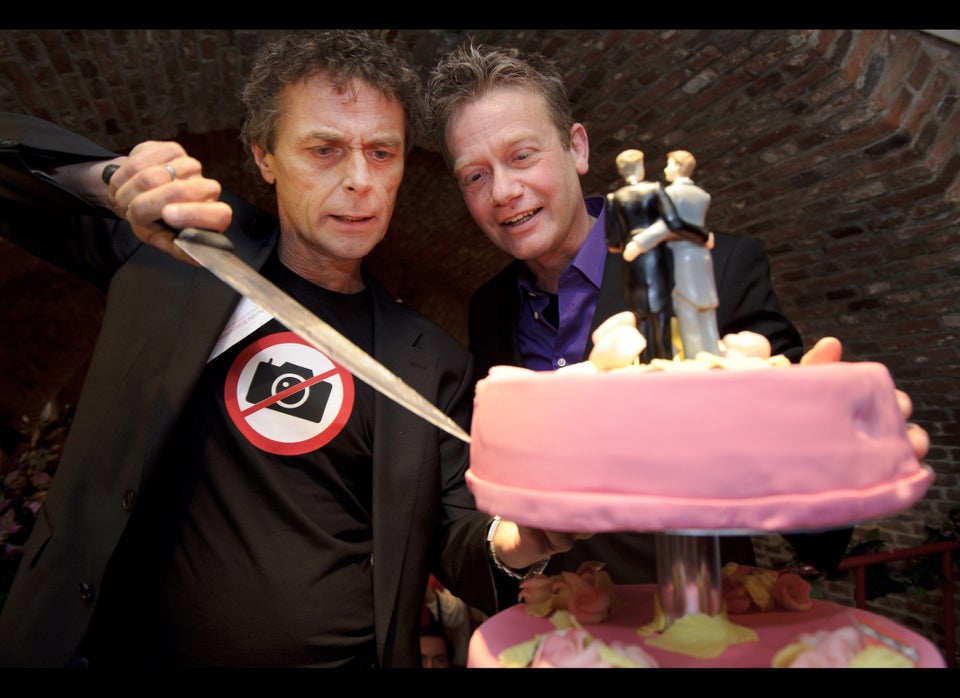 Gay Marriage Around The World