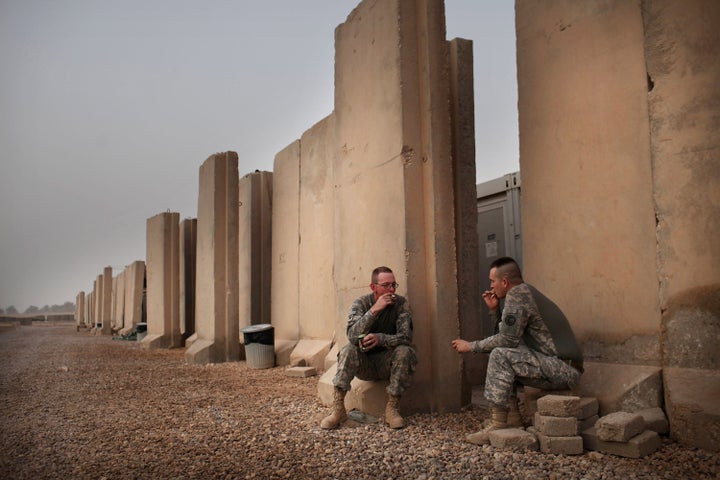 The Iraq figures are likely to be a boon to the effort to bring the military mission there to a close, with Iraq security forces steadily taking over risky jobs from Americans, and the U.S. mission technically due to expire at the end of the year.
"If you had thought about a month without a death back during the surge in 2007, it would have been pretty hard to imagine because we were losing soldiers every day, dozens a week," Col. Douglas Crissman, a troop leader in southern Iraq, told the New York Times. "I think this shows how far the Iraqi security forces have come."
Meanwhile, in Afghanistan, where the American military mission is now more than 10 years old, combat operations are showing no sign of abating.
Nora Bensahel, a military strategist with the Center for a New American Security, said the numbers may not mean as much as they seem.
"In Afghanistan, the number of people killed overall was very high, but that doesn't say much about number of attacks -- half of those [killed] were from a single incident -- a particularly devastating one," Bensahel told The Huffington Post, referring to the Aug. 6 crash.
"In Iraq, the fact is U.S. troops have not been engaging in combat-related operations for months, and the casualties that have occurred have largely been standoff attacks at U.S. bases rather than U.S. personnel on patrols," she continued. "It's more indicative of the missions we're conducting: the main missions U.S. forces are conducting now are about closing bases and withdrawing U.S. forces."
Monthly American casualties in Iraq have largely been in the single digits for several years now, but the war there has not been without perils: last July, 14 American servicemen died amid fighting there.
Indeed, as Reuters noted, it has still been a deadly time in Iraq -- especially for Iraqis -- since President Obama formally declared the end to combat operations exactly one year ago.
In the past 12 months, 35 American military personnel have been killed in violence there, along with an estimated 2,600 Iraqi civilians and police officers.
Popular in the Community