WASHINGTON -- More than 50,000 Americans have been combat-wounded in Iraq or Afghanistan since 2001, a grim measure of the cost of more than a decade of war.
According to Defense Department accounting, the number of wounded reached 50,010 on Thursday.
The names of the wounded are not released. Unlike those killed in combat, whose names are released and whose remains are brought home in sober, white-glove ceremony, those who are wounded are flown home on medical evacuation aircraft and carried off on stretchers in anonymity.
Among the wounded are some 16,000 severely injured, casualties who would have died on the battlefield just a generation ago. But new medical procedures, protective gear such as body armor and faster medical evacuation are saving more than 90 percent of all those who fall in battle.
According to the U.S. Army surgeon general's office, military surgeons have performed 1,653 major limb amputations since 2001.
The wounded also include the growing number of American troops whose genitals were damaged or destroyed by roadside bomb blasts. Since 2005, almost 1,900 have suffered genital wounds, according to Defense Department data through July 2012.
The wounded statistics describe only those with physical wounds. The unseen wounds of war -- including post-traumatic stress disorder, traumatic brain injury and other forms of combat trauma -- are not included and are harder to track. Since 2002, the Defense Department has recorded 43,299 patients diagnosed with TBI, but many more may have gone undiagnosed. At present, the Department of Veterans Affairs is taking in 4,000 new cases of veterans with PTSD each month.
Because most of the wounded are young, they will need decades of help, some of it intensive care by health care professionals. Others will require regular replacement of costly, sophisticated prosthetic limbs. The VA is now training and paying family members of many of the wounded to care for them.
Even so, the overall health care costs will be significant. Harvard economist Linda Bilmes has estimated that the health care bill for the wounded could reach half a trillion dollars over the next few decades. Unlike Social Security, there is no money set aside to pay for future veterans' health care costs. Instead, veterans are dependent on annual appropriations approved by Congress.
Although the rising toll of wounded was reported on the Pentagon website Thursday morning, neither Defense Secretary Leon Panetta nor Army Gen. Martin Dempsey, chairman of the Joint Chiefs of Staff, took note of it during a Thursday afternoon press conference.
No mention of the 50,000 casualties has been made on the presidential campaign trail Thursday.
This story has been updated to include more statistics on the number of wounded and their health care costs, and to reflect that the Defense Department did not address the subject in a press conference Thursday.
Related
Before You Go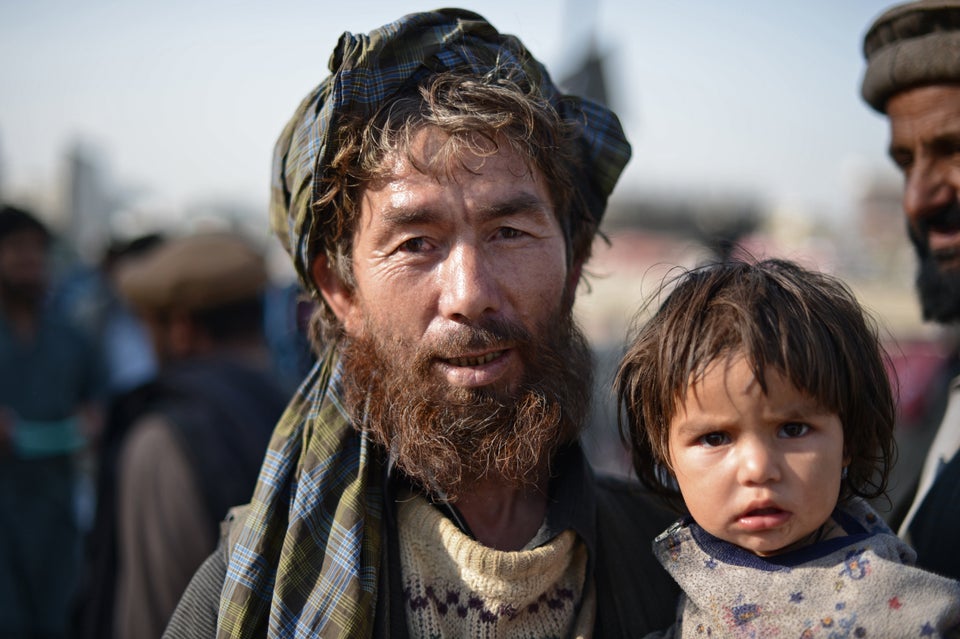 Poverty In Afghanistan
Popular in the Community