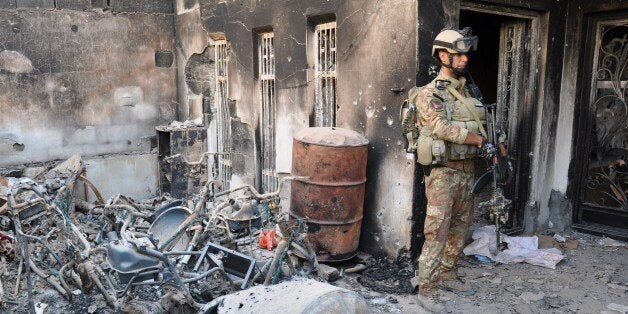 Iraq's government is dropping barrel bombs and may also be targeting a hospital in its battle with militants in the conflict-hit city of Fallujah, Human Rights Watch alleged Tuesday.
The Iraqi authorities denied the claims, which come with Baghdad locked in a months-long standoff with anti-government fighters in Fallujah amid a protracted surge in nationwide bloodshed, all of which is fuelling fears the country is slipping back into the all-out conflict of 2006 and 2007.
The New York-based rights watchdog also said abuses committed by the powerful Islamic State of Iraq and the Levant jihadist group -- among the main militant organisations in Fallujah -- likely amounted to crimes against humanity.
Iraqi army spokesmen did not respond to AFP requests for comment, but HRW said in its report that the military denied targeting Fallujah's main hospital, and the prime minister's spokesman issued a statement on May 12 denying the use of barrel bombs.
"In terms of what ISIL has taken responsibility for ... (they) have committed horrible crimes," said HRW's Iraq Researcher Erin Evers, pointing to the group's claims of having carried out suicide and car bomb attacks and summary executions.
"But to equate them with the crimes of a government that has rescinded responsibility for protecting its civilian population and ... rescinded responsibility for respecting its own laws and international law, there is no way the two can be equated."
The crisis in the desert province of Anbar, which borders Syria, erupted in late December when security forces dismantled a longstanding protest camp maintained by the province's mainly Sunni Arab population to vent their grievances against the government.
Militants subsequently seized parts of the provincial capital Ramadi and all of Fallujah, the first time anti-government forces have exercised such open control in major cities since the peak of the deadly violence that followed the US-led invasion of 2003.
They have held all of Fallujah since, and protracted battles have continued over Ramadi.
Citing witnesses, residents and a government security official, HRW said in its report that since early May, Iraqi security forces had dropped barrel bombs on populated areas of Fallujah.
It said it also reviewed videos and photographs of what were apparently the remnants of exploded barrel bombs.
- 'Medical supplies running short' -
Barrel bombs -- empty oil drums packed with explosives -- have reached notoriety after their alleged use by the Syrian government in the country's ongoing civil war.
HRW also said the Iraqi government has shelled the main hospital to the point that such strikes "strongly suggest that Iraqi forces have targeted it, which would constitute a serious violation of the laws of war."
The rights watchdog cited witnesses and corroborating photographs and alleged that the "accounts of repeated strikes ... strongly indicate the hospital has been targeted."
Evers said the government assault on Fallujah had "been really bad since January" but added there was a "noticeable increase in the amount of shelling on the hospital in February and March".
Security forces claim to have killed several hundred militants in what they insist are targeted strikes in and around Fallujah, and for months, authorities have trumpeted wide-ranging operations that they insist are making inroads.
But security forces have struggled all year to regain territory in Anbar from militants.
The ongoing unrest in the province has displaced hundreds of thousands from Ramadi and Fallujah, and the Red Cross said on Monday "supplies of water, food and other basic necessities are severely limited."
"Access to health care in Fallujah has been dramatically interrupted," said Patrick Youssef, head of the organisation's Iraq delegation, adding that "medical supplies are running short."
Copyright (2014) AFP. All rights reserved.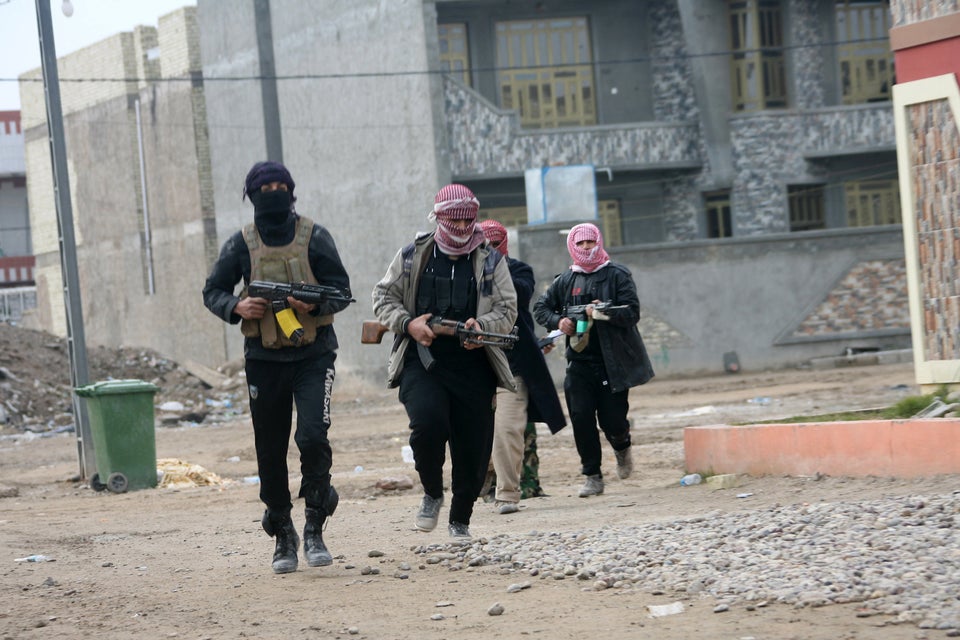 Clashes in Iraq
Popular in the Community