 The US mission in Iraq -- the biggest in the world -- will slash its numbers by two-thirds by the end of this year from its peak figure of over 16,000, the American ambassador to Baghdad said.
Overall staffing levels at the US's embassy in Baghdad and its consulates in the southern port city of Basra, the Kurdish regional capital of Arbil and the disputed northern city of Kirkuk, will drop to around 5,500, including contractors, by the end of the year.
"A year ago, we were well above 16,000, now we're at 10,500," Ambassador Stephen Beecroft told reporters. "By the end of this year, we'll be at 5,500, including contractors."
"The diplomatic presence is down below a thousand."
The American embassy had swelled in size due to the departure from Iraq of US forces in December 2011, because planners believed the diplomatic mission would have to take on a wide array of responsibilities left by the military.
As time has gone on, however, the embassy has handed over multiple sites to the Iraqi government and reduced the number of diplomats working in Iraq.
All US troops except for a small number under US embassy authority left Iraq at the end of 2011.
Copyright (2013) AFP. All rights reserved.
Before You Go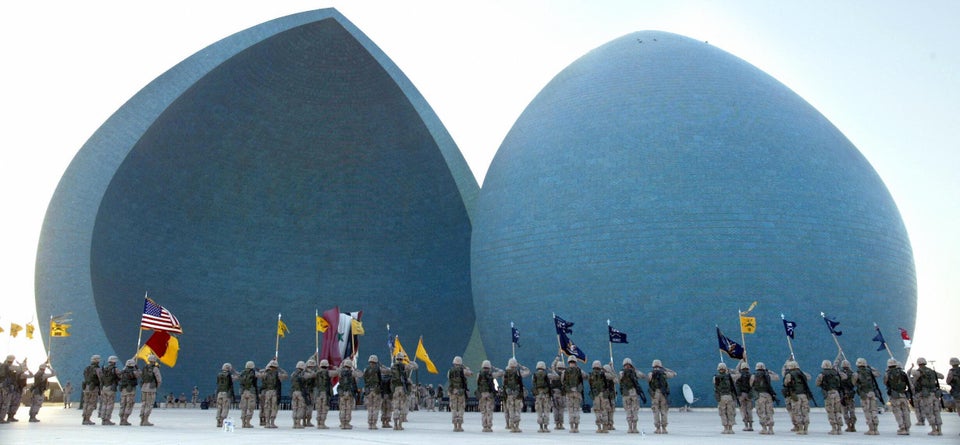 The Remains Of Saddam's Iraq
Popular in the Community