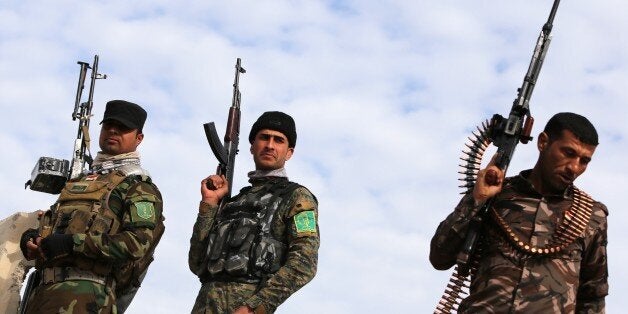 BAGHDAD, April 22 (Reuters) - Iraqi security forces fought to rout Islamic State militants from the western city of Ramadi on Wednesday, slowly regaining some ground from the militant group, security and local officials said.
The insurgents began encroaching on Ramadi two weeks ago and local officials warned it was about to fall, sending more than 100,000 people fleeing their homes in and around the provincial capital of Anbar.
Security officials said Islamic State were being pushed back from sections near the military's Anbar operation command but booby-traps, snipers and suicide attacks were hindering government troops from recapturing other areas they lost last week.
"We're engaged in tough guerrilla warfare in Ramadi," said an Iraqi security officer whose unit is fighting in Ramadi. Speaking on condition of anonymity, he said the militants had dug tunnels between houses so they could carry out hit and run attacks.
Anbar provincial council member Falih al-Essawi said security forces were taking their time in advancing to avoid exposing themselves to sniper fire.
A spokesman for Iraq's counterterrorism forces, which are taking a lead role in the battle, told Reuters the troops had managed to recapture positions near the city center but were still fighting to drive the militants from the city.
"Our main goal is to drive Isis terrorists away from residential parts of the city towards open areas to make them an easy target for our forces," Sabah al-Noamani said.
The insurgents suffered a major defeat this month when Iraqi troops and Shi'ite paramilitaries expelled them from the city of Tikrit, but showed they could still strike by attacking Ramadi and Iraq's largest refinery in the north.
Iraqi forces regained control over most of the Baiji refinery at the weekend, but the militants made an incursion into the northern part of the sprawling complex late on Tuesday and briefly took over a key installation.
"We managed to repel the Isis attack and drive them out of one of the installations this morning, but they still have a foothold near the southern gate of the refinery, and we need more reinforcements to take them out," said a police colonel by telephone from inside the complex.
In a separate incident, a car bomb blast killed seven people and wounded 13 in Baghdad's northern Talbiya neighborhood, police and medical sources said. (Reporting by Baghdad newsroom; Editing by Raissa Kasolowsky)

Before You Go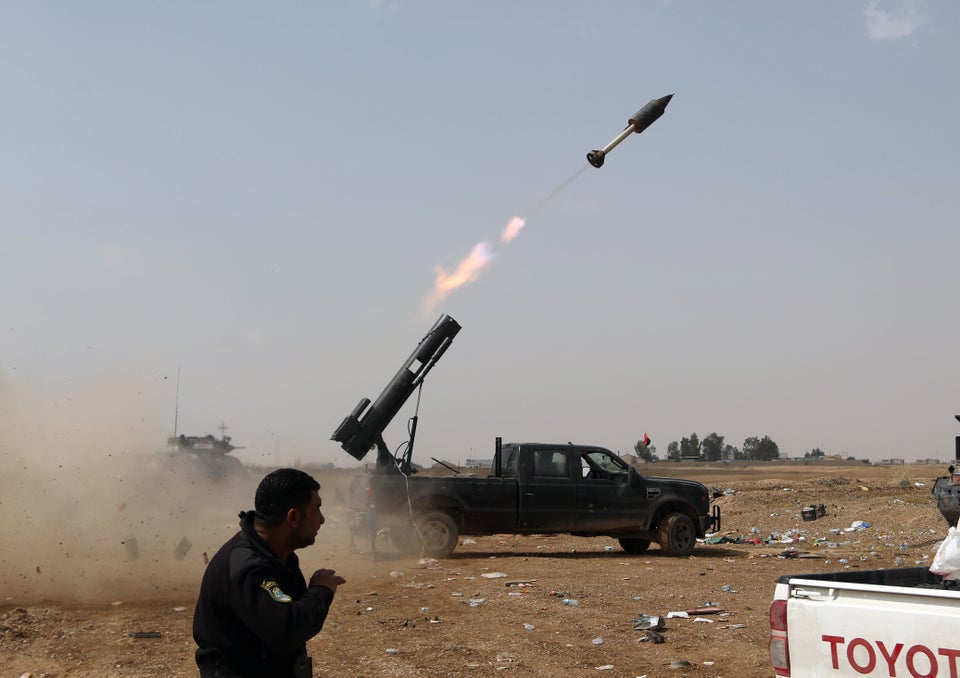 Fighting In Iraq
Popular in the Community