 Americans overwhelmingly oppose sending U.S. troops back into combat in Iraq, but would consider other forms of intervention, a new HuffPost/YouGov poll finds.
Americans weighed in against sending U.S. ground troops to fight in Iraq by a nearly 7 to 1 margin, with 69 percent opposed and 11 percent in favor. Most also are against sending U.S. troops to assist Iraqi army units.
U.S. officials have said they are weighing whether to provide additional military support to Iraq, which has been engaged in sectarian battles with militant groups. The U.S. said last week it would send military advisers, returning personnel to a conflict President Barack Obama has sought to end.
Military airstrikes and drone strikes garner more support than opposition from Americans. Forty-four percent support airstrikes, compared with 33 percent who oppose them; 45 percent support drone strokes, with 28 percent opposed. Two-thirds of respondents support the use of U.S. troops to protect the American embassy in in Iraq.
A wide majority of Democrats and Republicans oppose sending ground troops to fight, with about half in both parties against sending troops to assist the Iraq army. About 60 percent in the GOP support airstrikes and drone strikes, compared with about 40 percent of Democrats.
Despite his low ratings, there's little consensus over what, if anything, the president should do differently.
A CBS/New York Times poll released Wednesday found that 41 percent of Americans said Obama's response to the violence in Iraq, including the deployment of several hundred military advisers, has been about right. The remainder of those polled were split on whether the president should be doing more or less. Just over half of Republicans thought Obama should intervene further, while 13 percent of Democrats said the same.
Those results echo a consistent theme in public opinion toward international policy: Americans are increasingly drawn toward isolationism and wary of foreign conflicts, but also concerned about retaining an image of strength.
The CBS/Times poll found Americans split over whether the U.S. has a responsibility to respond to violence in Iraq. Forty-two percent said it does -- a greater number than those who felt obliged to step in during recent conflicts in Ukraine (32 percent) and Syria (26 percent).
The HuffPost/YouGov poll was conducted June 20 to June 23 among 1,000 U.S. adults using a sample selected from YouGov's opt-in online panel to match the demographics and other characteristics of the adult U.S. population. Factors considered include age, race, gender, education, employment, income, marital status, number of children, voter registration, time and location of Internet access, interest in politics, religion and church attendance.
The Huffington Post has teamed up with YouGov to conduct daily opinion polls. You can learn more about this project and take part in YouGov's nationally representative opinion polling. Data from all HuffPost/YouGov polls can be found here.
Before You Go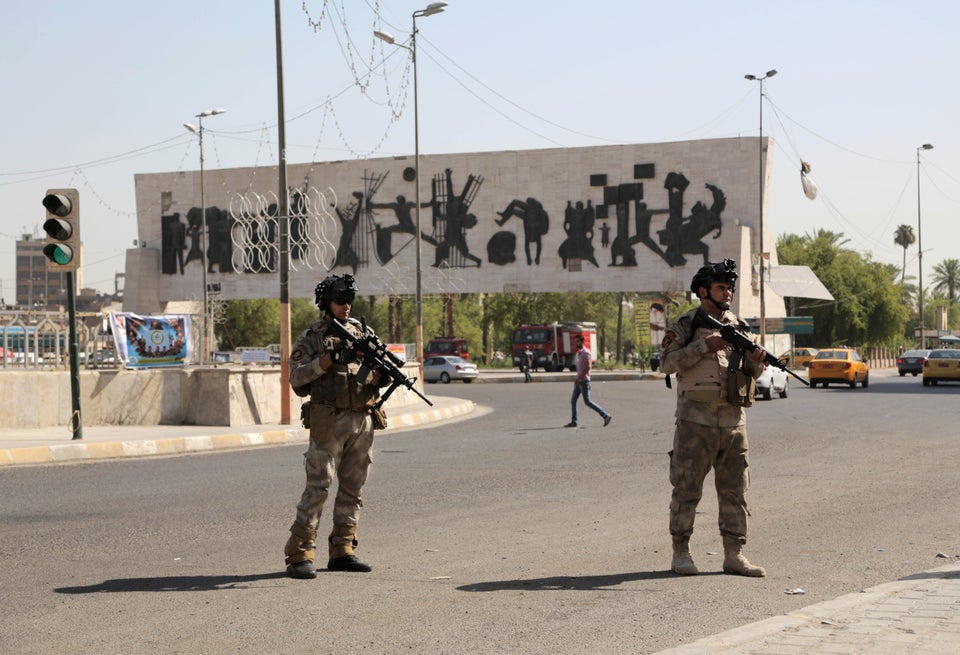 Fighting in Iraq
Popular in the Community