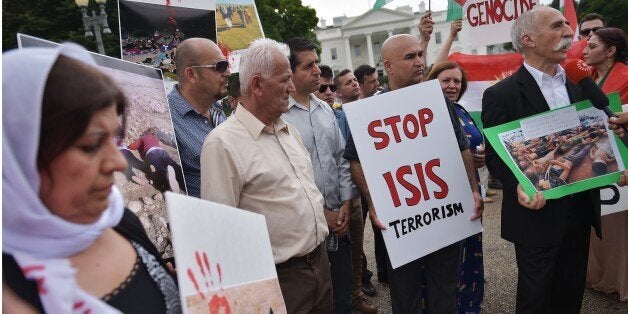 Fifty-eight percent of Americans in the new poll supported Obama's authorization of air strikes against insurgents in Iraq, while 24 percent said they oppose the move. A similar percentage said they would approve of the use of drones. The air strikes brought a rare moment of bipartisan agreement, with 66 percent of Democrats and 65 percent of Republicans supporting the move. Independents expressed less positive opinions, with just half approving.
Now that the decision to launch strikes has been made, though, Americans are considerably more supportive than they were in earlier polling that asked them simply to consider the possibility of such strikes. A June HuffPost/YouGov poll asked Americans to weigh possible interventions in Iraq, with just 44 percent in favor of air strikes and 33 percent opposed.
Approval of Obama's handling of the situation in Iraq has also risen modestly. Two months ago, just 33 percent of Americans approved, with 45 percent disapproving; in the most recent poll, views were about evenly split, with 42 percent approving, and 40 percent disapproving. His approval on Iraq rose 7 points among Democrats, and 9 points among independents and Republicans.
Americans are divided about whether the U.S. government has been aggressive enough in its response to the situation in Iraq. Thirty-six percent of those polled said the American government should respond more forcefully to insurgents in Iraq, while 16 percent said the response should be less aggressive. Another 22 percent said the U.S. government's response to insurgents in Iraq has been about right.
Desire for a tougher response, however, has exceeded support for actually sending in more troops. Only 15 percent supported sending American ground troops to fight the Islamic State, compared to 63 percent who opposed it. Americans were also opposed to sending American troops to assist Iraqi army units, though by a smaller margin of 45 percent to 30 percent.
Republicans were the most supportive of sending ground troops to Iraq, with 25 percent of Republicans endorsing the idea. By comparison, 12 percent of Democrats and 13 percent of independents said they would support sending American ground troops to fight ISIS.
The HuffPost/YouGov poll was conducted Aug. 10-11 among 1,000 U.S. adults using a sample selected from YouGov's opt-in online panel to match the demographics and other characteristics of the adult U.S. population. Factors considered include age, race, gender, education, employment, income, marital status, number of children, voter registration, time and location of Internet access, interest in politics, religion and church attendance.
The Huffington Post has teamed up with YouGov to conduct daily opinion polls. You can learn more about this project and take part in YouGov's nationally representative opinion polling. Data from all HuffPost/YouGov polls can be found here.
Before You Go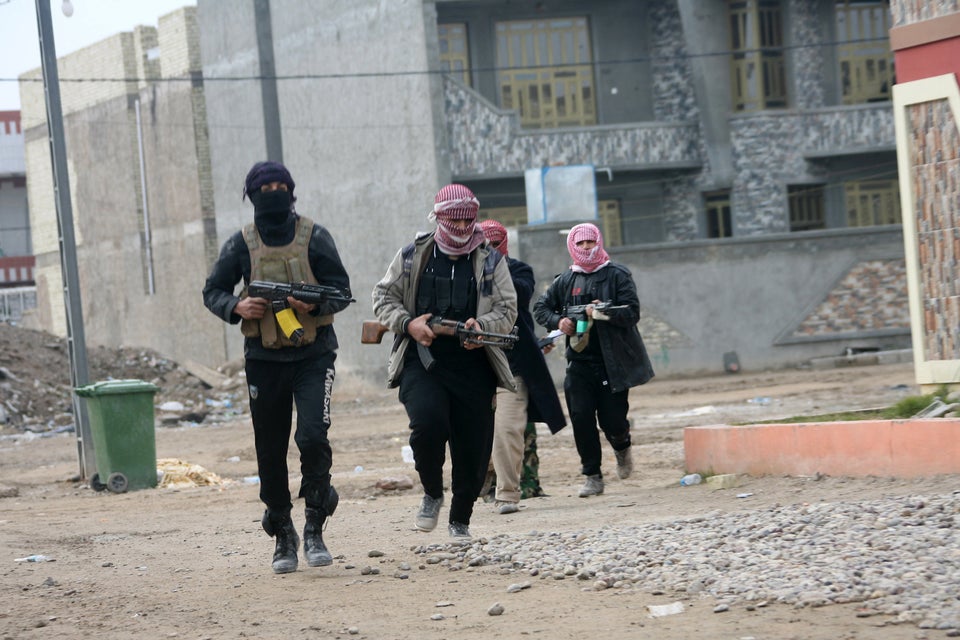 Clashes in Iraq
Popular in the Community