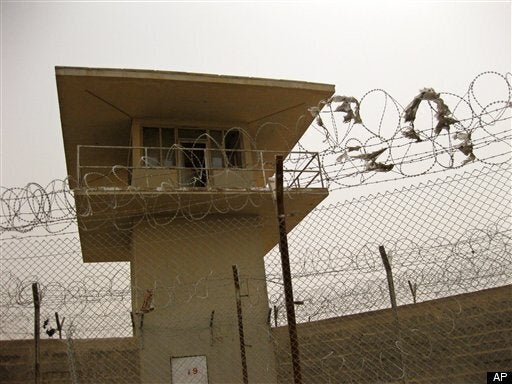 Khan Bani Saad, Iraq -- The shell of a prison that will never be used rises from the desert on the edge of this dusty town north of Baghdad, a hulking monument to the wasted promise of America's massive, $53-billion reconstruction effort in Iraq.
Construction began in May 2004 at a time when U.S. money was pouring into the country. It quickly ran into huge cost overruns. Violence erupted in the area, and a manager was shot dead in his office. The Iraqi government said it didn't want or need the prison. In 2007 the project was abandoned, but only after $40 million of U.S. taxpayer money had been spent.
The prison is just one of the more vivid examples of what is likely to be "a significant legacy of waste" in the reconstruction program, said Stuart Bowen, the head of the office of the Special Inspector General for Iraq Reconstruction, which audited the project as well as many others littering the battered Iraqi landscape.