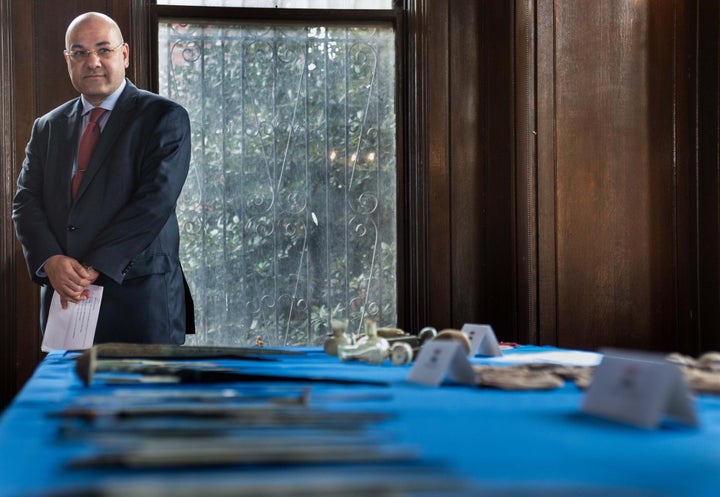 WASHINGTON -- Reports from The Huffington Post and Fairfax Media of a massive bribery scheme by global oil services company Unaoil have "some foundations," says Iraq's ambassador to the United States.
"I'm not saying that all the conclusions of the report [are] right, nor am I saying that there were no foundations for it," Ambassador Lukman Faily told HuffPost on Monday. "There are some foundations for those reports."
Iraqi Prime Minister Haider al Abadi asked Iraq's Integrity Commission to examine Unaoil's practices on April 3, after Fairfax and HuffPost published a series of stories on the Monaco-based company's role in buying government support for its roster of big-name international clients. Authorities in the U.S., Britain, Australia and Monaco have also launched probes into the firm.
According to emails reviewed by Fairfax and HuffPost, Unaoil paid tens of millions of dollars to try to influence at least five Iraqi officials, including prominent former oil minister Hussain al Shahristani. Shahristani has denied that he had any contact with Unaoil and said he is willing to take part in government investigations that will prove his innocence.
The revelations were "taken seriously at the highest level," Faily said. The commission has questioned key ministers and is gathering more data to determine the full extent of wrongdoing, he added.
Public anger over corruption is a major force in Iraqi politics. Protest movements against graft and other government missteps, such as religious discrimination, have been growing for months. In April, demonstrators stormed Iraq's parliament.
The Unaoil story "has become a talking point within the society, so in one way, let us thank you for your hard work," Faily told HuffPost.
Abadi's administration has promised change, but lawmakers have repeatedly blocked his efforts to reshuffle his Cabinet. Some observers believe that the prime minister is pragmatically leveraging popular discontent to gain influence against more controversial but traditionally powerful politicians, including proxies of neighboring Iran. Abadi recently argued that political disputes were allowing the self-described Islamic State or ISIS, which controls a significant part of Iraq, to thrive. Bombs linked to ISIS have claimed more than 100 lives in Iraq since last Wednesday.
Iraq needs to balance the task of implementing reforms with its fight against ISIS militants, Faily said; he suggested the two must happen concurrently for the sake of the country's longterm stability. He noted that improving the oil sector is an especially important priority.
"Energy production is a core source [of income] for our country. We cannot afford getting that wrong," the ambassador said.
Iraq is home to the fifth-largest proven crude oil reserves in the world and production has been booming since the U.S. invasion in 2003, despite the threat of armed extremism -- providing an exciting opportunity for profit-seekers like Unaoil's clients.
"We need to make sure that [the commission] helps us to heal our body from corruption," Faily told HuffPost.
Hear Faily's remarks on the Unaoil investigation in the video above.
This story is the fourth installment in The Huffington Post's "Diplochats" series, which interviews prominent diplomats on important global issues. (Note: The series was previously known as "Ambassadors Unplugged." Past stories can be found here.)
Before You Go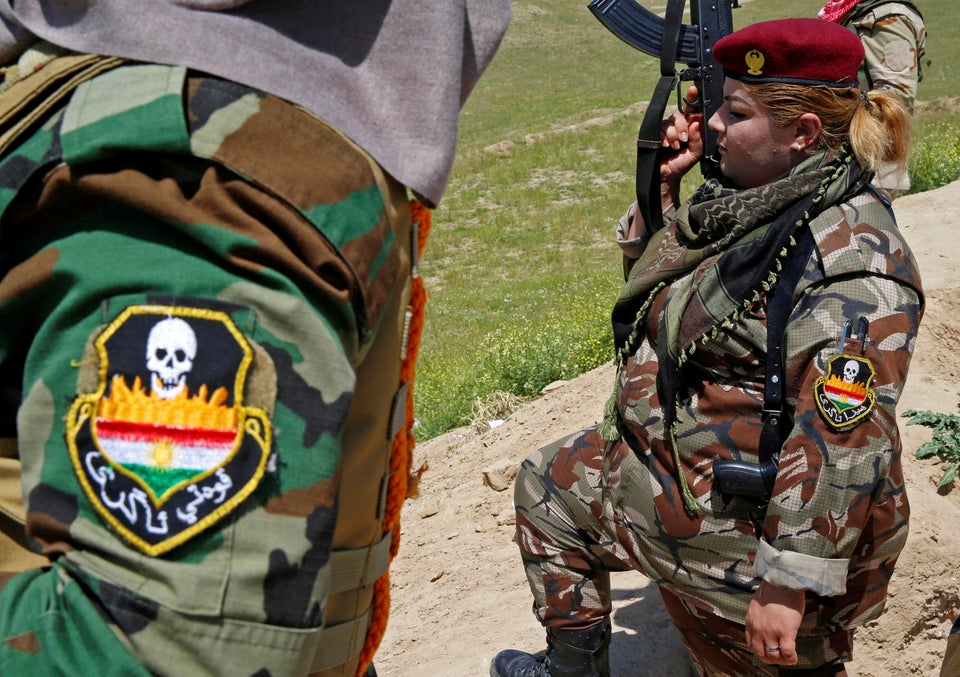 All-Female Unit Fights ISIS In Iraq
Popular in the Community