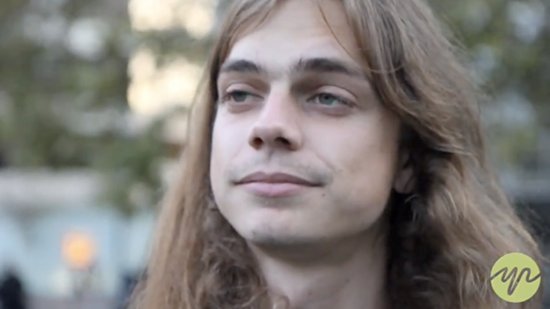 Scott olsen, 25-year-old Iraq veteran, visits Occupy Oakland one year after injury.
Youth Radio caught up with Scott Olsen, 25, at today's Occupy Oakland rally in Frank Ogawa Plaza. One year ago today, Olsen was hit in the head with a tear gas canister, as Oakland police officers raided the tent encampment in front of city hall and arrested several protesters. Olsen woke up in the hospital.
And today, he's not fully recovered. He still sustains speech problems and neck pain. H says he will continue to support the Occupy movement no matter what.
Check out the interview below.
Originally published on Youthradio.org, the premier source for youth generated news throughout the globe.
Youth Radio/Youth Media International (YMI) is youth-driven converged media production company that delivers the best youth news, culture and undiscovered talent to a cross section of audiences. To read more youth news from around the globe and explore high quality audio and video features, visit Youthradio.org