UPDATE April 30: A representative for Mint Springs Farm sent the following statement to The Huffington Post after this story ran:
As the owners of Mint Springs Farm, we have had time to regroup and reflect. We have reached out to the community and started a dialogue with Tennessee Equality Project. The Executive Director, Chris Sanders, was able to meet with us. In order to move forward, we have decided to change our policy.

We will offer commitment ceremonies for any future couples that have a legal license from other states or countries. We also want to broaden this offer to include couples who simply want a commitment ceremony with no intention of obtaining a legal marriage license. This will be our policy moving forward, and it will remain true to all future prospective clients.
Anthony Wilfert of Nolensville, Tenn. told WSMV that he and his partner, Brian Blas, made it clear to Mint Springs Farm that they were planning a same-sex ceremony from the get-go. The couple, who met nine years ago when they both served with Fort Campbell under the U.S. military's controversial "Don't Ask, Don't Tell" policy, said they had opted for Mint Springs Farm because it is a private venue without any specified religious affiliation.
Although Wilfert said the two Mint Springs employees "explicitly made it clear that it was not an issue, that they would host that type of ceremony," they later received an email from the venue's owner rejecting the offer.
A Mint Springs official told the news station that at least one of the staff members who spoke to Wilfert "was unaware of our policy," and noted, "Because we only host weddings, we cannot violate Tennessee law."
A number of wedding venues and related businesses have come under fire in recent months for turning away same-sex couples. In January, Jim Walder, owner of the TimberCreek Bed & Breakfast near Paxton, Ill., told the Post-Gazette that he will not permit LGBT couples to tie the knot at his venue even though same-sex marriage will be legally recognized in Illinois later this year.
Meanwhile, in March, the owners of Indianapolis' 111 Cakery told Fox 59 that the idea of preparing a commitment ceremony cake for a local gay couple was "in opposition with" their Christian faith.
"There is zero hate here ... We want to show the love of Christ," Randy McGath, who co-owns the bakery with his wife Trish, is quoted as saying. "We want to be right with our God, but we also want to show kindness and respect to other people."
"I do what I do because I love doing what I do, and I believe it's what God's designed for me to do," Jack Phillips, told Fox News' Elisabeth Hasselbeck via Raw Story. "My priorities would be towards my faith rather than towards my safety or security."
Before You Go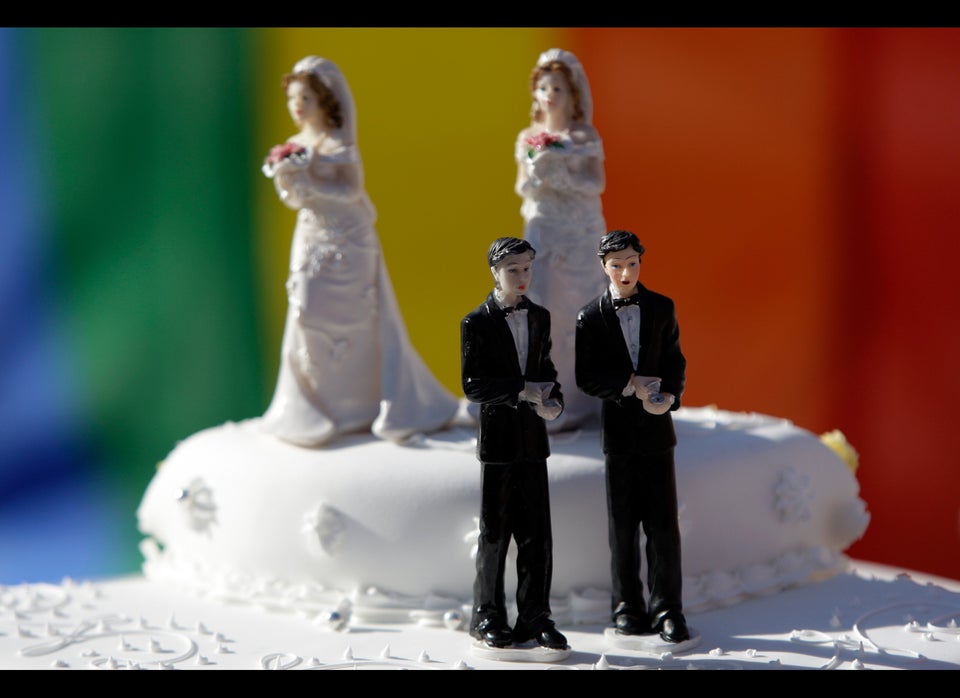 LBGT Service Cases
Popular in the Community