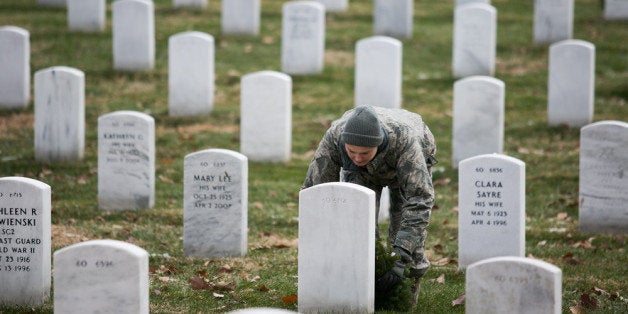 Fallujah, Iraq, fell to Sunni fighters waving an Al Qaeda banner. Military veterans are voicing shock, sadness and hostility. My fellow veterans and families, the fault is not yours. The blood and wealth of many nations cover the battlefields of history. We serve America while hoping that she will not spend our lives cheaply. The military profession manages violence to further the goals of the state, in both war and peace. No guarantee of success or worth is provided. History will judge, and judge again, far into the future. Our duty is to serve to the best of our ability in an honest and ethical way. Recruiters never speak of this eternal truth.
The Battle of Hue was long and bloody. The Tet Offensive was a turning point in the Vietnam War. Fighting lasted many days. Years later, North Vietnam captured Hue as South Vietnam fell. The U.S. watched and acknowledged that further conflict would waste both lives and wealth. Veterans were outraged. At that point, the waste of that war could no longer be hidden. The U.S. military went into a long period of rebuilding and reorganizing. The government of Vietnam began to heal from decades of conflict. My generation knows the cost of failed wars and failed senior civilian and military leadership.
Friends and comrades lie dead across the globe from Vietnam to the Middle East, mainly from the titanic struggle called the Cold War which included the Vietnam Conflict. Others were lost in unknown and unmarked places. Lives shattered; honors rendered. The human cost came home to me during my father's funeral. My high school age son remarked that this was the first funeral they had attended for an old person. The cost on the entire military family is high.
Our generations are not alone. The U.S. record is replete with ill-conceived wars and operations from fighting in Canada and Mexico to Vietnam and too many places in Central and South America. Every effort cost wealth and blood. The sacrifices made; soon forgotten. Joe Klein wrote "The Wages of Foolish Wars" describing current veterans' reactions:
"...Despair is more profound: it comes when you've experienced any or all of those things-and you come to the conclusion that it was all in vain, that there was no earthly reason to have invaded Iraq in the first place or extended the war in Afghanistan beyond the counter-terrorist effort to snuff out Al Qaeda..."
This despair is shared by legions of military past.
Putting on a uniform, our warriors accept civilian leadership. We serve the nation and its people. The lie of 'American Exceptionalism' aside, the United States military serves our nation well. What the military cannot do, and what is a civilian responsibility, is use the nation's power for good, not ill. The Department of Defense is named defense, not war, for a reason. Once again, our citizens and leaders forgot that there is a vast difference between war and defense.
Our duty is to remind 'We, the People,' their responsibility lies far beyond shopping and yellow ribbons. They, the politicians and citizens, are responsible for the actions of our nation. The hard learned lessons of Vietnam were lost on a new generation of politicians. As important, military senior leadership forgot the same lessons or failed to learn them. Their sin is silence. Their sin is thinking that fighting years and years with little to show and no exit strategy constitutes leadership. I do not doubt their sincerity; but I do condemn their timidity. It took Congressman Jack Murtha to finally wake them up to their failure. That failure continues; the leadership is in denial.
Our dead and maimed are not honored by more dead and maimed. Our military casualties are honored by doing what is best for the nation. Here is where leadership failed. Only the strong dare stand and say: enough; this is not working. Congressman Jack Murtha endured tremendous insults and abuse for saying what became obvious. But know the troops did not fail; the troops stood and served.
Veterans are called to national service. This generation served longer and harder than any generation in U.S. history. The public will soon forget; they are forgetting now. You won't forget but you can find solace in your service. You know the price paid. Build a future for you and yours. Continue to serve where you live; build better communities.
When the drums start beating next time, remember the pain and cost of war. Our duty, as veterans, is to focus citizen's attention on the high price for what is done in their name.
REAL LIFE. REAL NEWS. REAL VOICES.
Help us tell more of the stories that matter from voices that too often remain unheard.