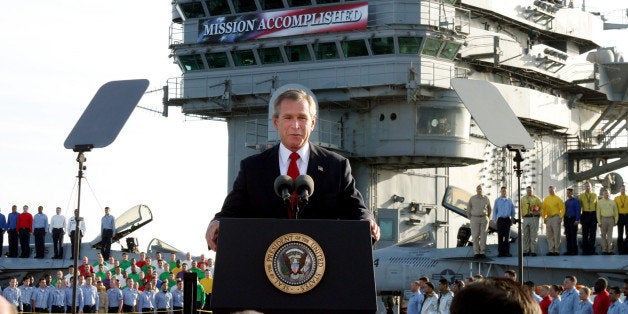 On May 1, 2003, President George W. Bush delivered a now-infamous speech aboard an aircraft carrier in which he declared that "major combat operations in Iraq have ended" and that "in the battle of Iraq, the United States and our allies have prevailed." That speech, given less than two months after the U.S. initiated combat operations in Iraq, has been derisively labeled "Mission Accomplished" after the banner used as a backdrop.
The truth is that the American role in Iraq was far from finished, with the overwhelming majority of deaths occurring and most of the money spent since that speech 12 years ago today.
In the years since "Mission Accomplished," some 149,053 civilians have been killed, compared to about 7,412 prior to the speech, according to the website Iraq Body Count. Since the speech, 4,637 military members in the Iraq War coalition led by the U.S. have lost their lives, versus 172 prior, according to the Iraq Coalition Casualty Count. As of September 2014, total U.S. expenditures on the war in Iraq totaled $815.8 billion, about 93 percent of which was spent after 2003. That cost is more than 16 times the Bush administration's original projection.
President Barack Obama declared America's combat mission in Iraq over in August 2010, fulfilling one of the central promises of his first presidential campaign. During Obama's tenure in office, annual U.S. expenditures on Operation Iraqi Freedom and coalition deaths have consistently decreased. A post-invasion low of $3.2 billion was spent by the U.S. last year, compared to $142.1 billion during the peak year of expenditures, 2008 -- Bush's final year in office. Coalition deaths totaled three last year, compared to 961 for the deadliest year, 2007.
But civilian deaths in Iraq are a different story. Last year they reached the third-highest total of any year since 2003, and the rate has steadily increased every year since 2010.
Before You Go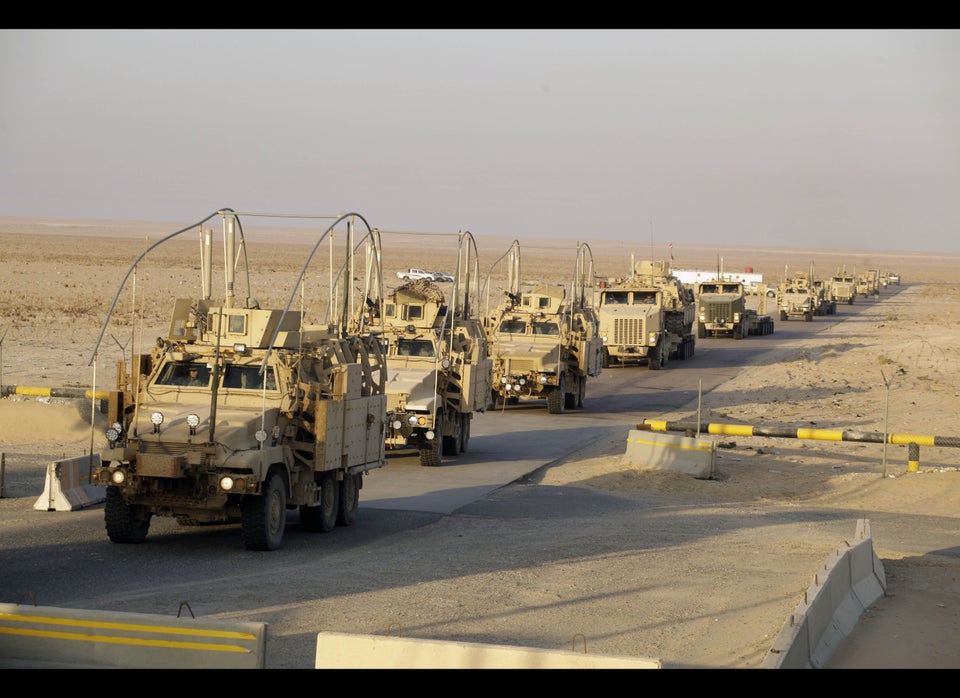 Troops Leave Iraq, 2011
Popular in the Community