There are days Hilda Simonian wakes up in her Toronto home unable to recognize her own husband. Suddenly she's petrified and worried about her sons. She doesn't know what exactly it is she fears. She knows she's safe and that her sons are fine. But she can't shake the paranoia.
It hadn't always been like this. "I used to be OK," Simonian told HuffPost earlier this month from her Canadian home. She said she used to be cheerful and optimistic. It's how she became the backbone of the family. It's how they made it through.
"Jesus and God," she repeated over and over again. She seemed to say it as a reminder, in part grateful she's alive but also in fear, remembering the horrors she'd seen back home. Her family is safe now, but Hilda can't shake her woes.
Hilda's symptoms began when she first arrived in Toronto in 1995. Her family fled Iraq during the Gulf War four years before. They initially sought safety in Iran, then in Syria and eventually ended up in Canada.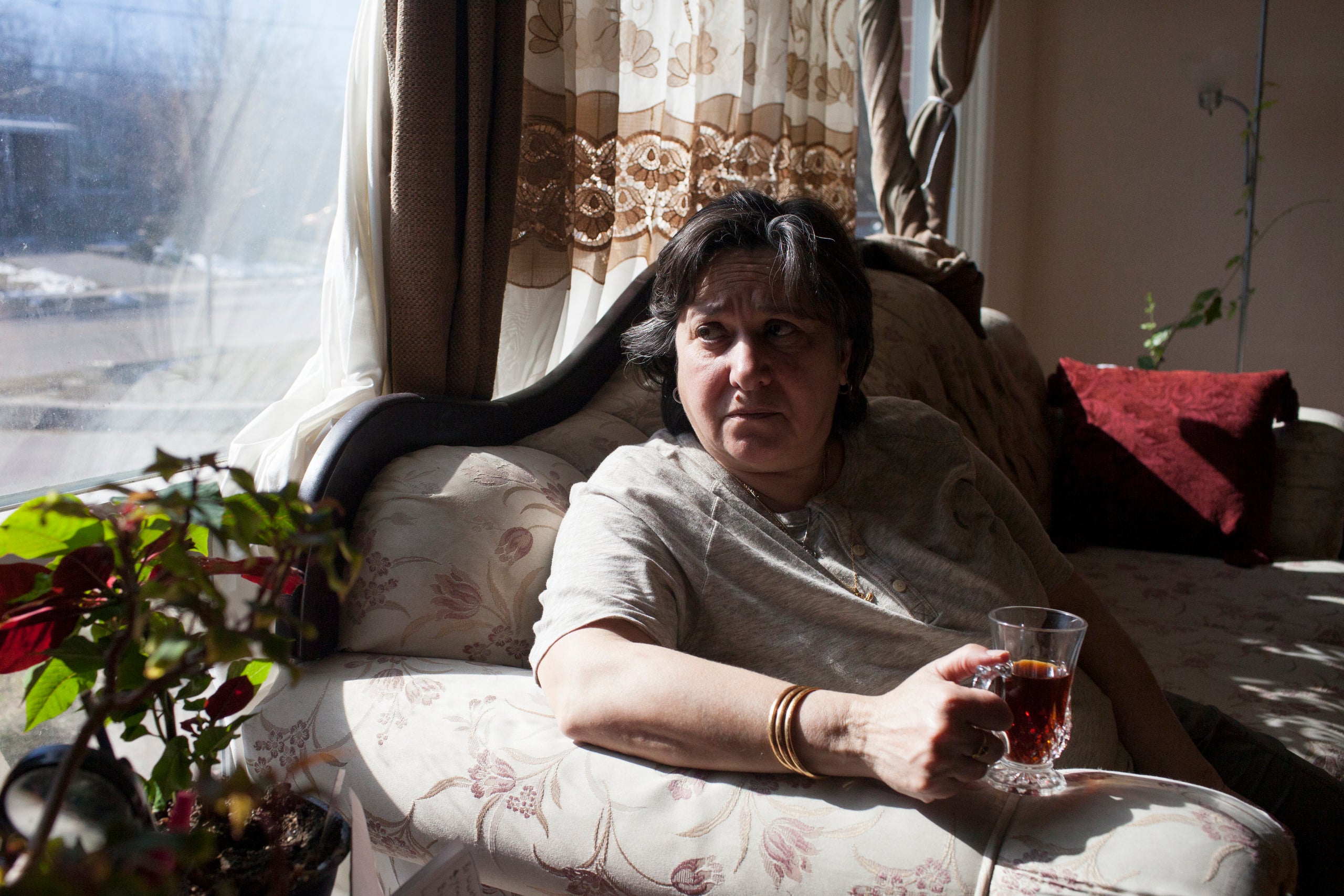 It's Hilda's devout Christian faith that has helped her find solace throughout the years of relocation and instability. It's also what made her family and the Armenian community they belong to a target in Iraq.
Tuesday marked fifteen years since U.S. troops invaded Iraq and overthrew the government of Saddam Hussein. It was the biggest American military intervention in the country since the start of the Gulf War in 1991, the year Hilda's life was turned upside down.
The U.S. intervention in the Iraq War brought an end to decades of rule by Saddam Hussein that deprived Iraqis of basic rights and subjected many of them to unimaginable suffering. But U.S. policy also emboldened scores of unaccountable militias, worsened the ethnic, sectarian and social fissures the Saddam regime had cultivated and set the stage for the vicious fights over Iraq's future that continue to this day. Each wave of dramatic change has forced many Iraqis to leave homes, property and ancestral land. Hundreds of thousands have left. And like Hilda's family, they are now safe but scattered, often across the relative safety of the West, seeing each other once every couple of years to reminisce about the home that once was.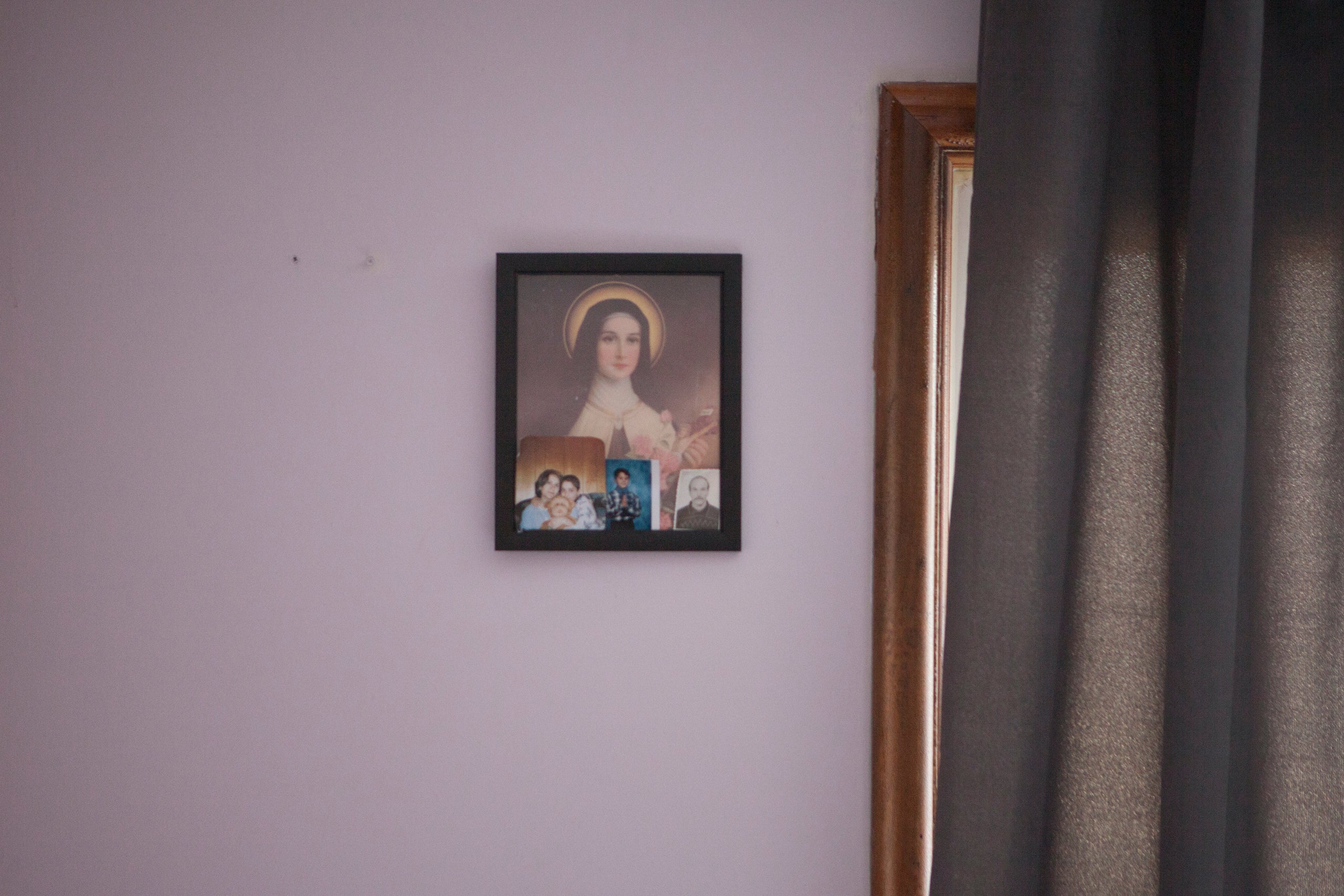 Four Years Of Uncertainty
Hilda's eldest son, Sarmen, turned 2 on March 5, 1991. Less than a week later, the Gulf War reached their home in a community of petroleum workers in the oil-rich city of Kirkuk. Inspired by news of the U.S. military triumph against Saddam Hussein's army in Kuwait and explicit encouragement from President George H.W. Bush, Kurdish militias in northern Iraq had begun to battle Saddam's forces in early March, and by the 20th, they took over Kirkuk. They blocked the roads going to the capital and Hilda's hometown, Baghdad.
"We're going to die," her husband told her after the city fell. "They're killing everyone."
The Simonians worried their neighborhood would be a top target and spent the first night of Kurdish control at a friend's home, unable to sleep. The next morning, they returned and followed the advice of a fellow Armenian who had stopped by to check in: They would head to neighboring Iran. They packed blankets, milk, gold bracelets and dates, and joined a few other young families, basically newlyweds, in the back of a dump truck headed for the border.
They arrived without passports. Border guards pointed them toward a refugee camp. In a matter of days, Hilda and her family had gone from a comfortable middle-class life of parties and modern conveniences to living in a tent on food from the Red Cross (mostly canned eggplant) and the money they had made from selling their gold.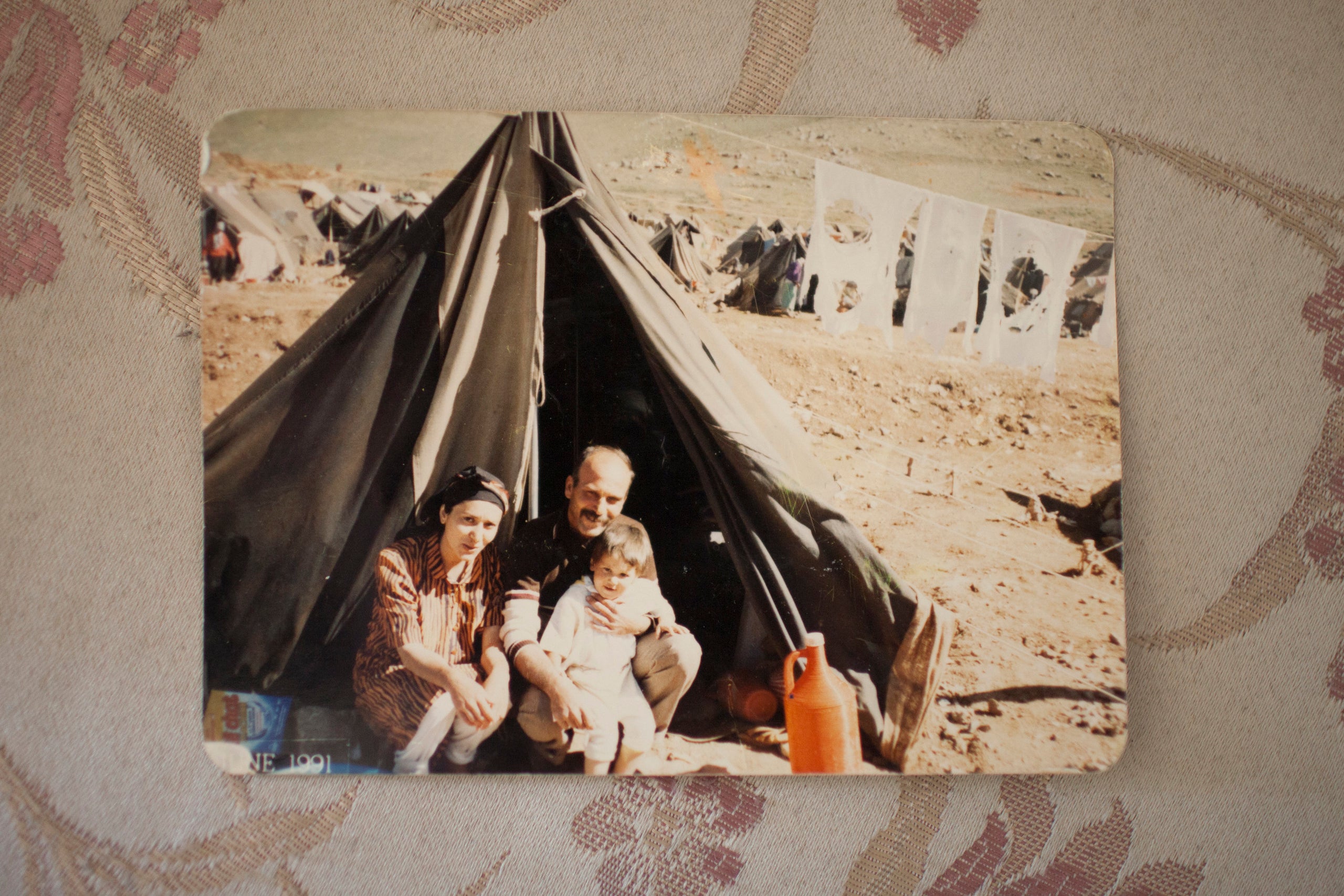 The camp offered few real chances at a new life, so the Simonians reached out to Armenian churches in the Iranian capital, Tehran. One offered the families a group home. It was a start. Sarkis began working at a supermarket; Hilda watched their toddler, constantly reminding him he couldn't just wander around in the house because only one room was theirs.
But they didn't know Farsi, and the Islamic Republic's rules were harsh. When Hilda got pregnant again, she was denied the abortion she sought to avoid bringing another child into their uncertain situation. Western embassies weren't accepting applications from refugees.
The church helped them plan a move to a temporary home where they could at least speak the language, in Syria. It would be their third destination, and the day before they left, Hilda was apprehensive. What if she never found a home for her young family?
In Syria, they found work thanks to a cousin based in the U.S. who had managed to track them down in Tehran. Hilda gave birth to her second son, Harout. They lived in church-provided housing. But they still lacked a final refuge. Syria was another tinderbox ruled by a dictator. And Iraq was enduring unprecedented global sanctions ― largely pushed by the U.S. ― that caused mass malnutrition, particularly among children, and huge shortages of medicine.
The Simonians applied to go live in Australia. They were denied. Their last hope was Canada. They brought $100 they had barely managed to collect for the application fee and patiently listed their job skills and potential contributions. They awaited the decision in a nearby park. Sarkis was sure the effort would fail; Hilda had nothing but hope and positivity.
Half an hour later, they learned they were accepted as immigrants. Sarkis burst into tears.
When they took their approval documents to a friend, he reminded them of a truth refugees realize again and again: Safety rarely comes cheap. The Canadian government required that they bring $11,000 with them. Hilda sought another miracle ― once again from her cousin.
On July 18, 1995, the Simonians landed in Toronto.
Life After Operation Iraqi Freedom
As Hilda started over in the West, her brother Albert Garabedian was trying to make a life for his family in Baghdad.
When U.S. forces entered the capital in early April 2003, the invasion had already killed hundreds, bombed suburbs and empowered mobs keen to vent after decades of repression. By 2004, the Armenian community to which Albert and his wife Satik (the sister of Hilda's husband Sarkis) belonged had cut down on public gatherings for fear of being targeted by increasingly powerful extremists. And as Iraq became even more violent, the Armenian community became caught up in the general misery of the time ― private security contractors working for an Australian-run company hired by the U.S. Agency for International Development killed two Armenian women in a taxi in 2007, less than a month after an infamous massacre by employees of the American contractor Blackwater.
For more than a decade, Albert heard rockets and explosions in the air almost every day.
But his biggest concern was his three children, his son Raffie and daughters Rita and Reema. Raffie, the eldest, was only 16 when the invasion transformed Iraq. He managed to keep his studies going, completing high school in 2005 and a bachelor's program in dental surgery in 2010. But true progress seemed unattainable. When he applied for a scholarship for post-graduate work, a coordinator told him not to waste his time. He wouldn't get the funds unless he converted to Islam.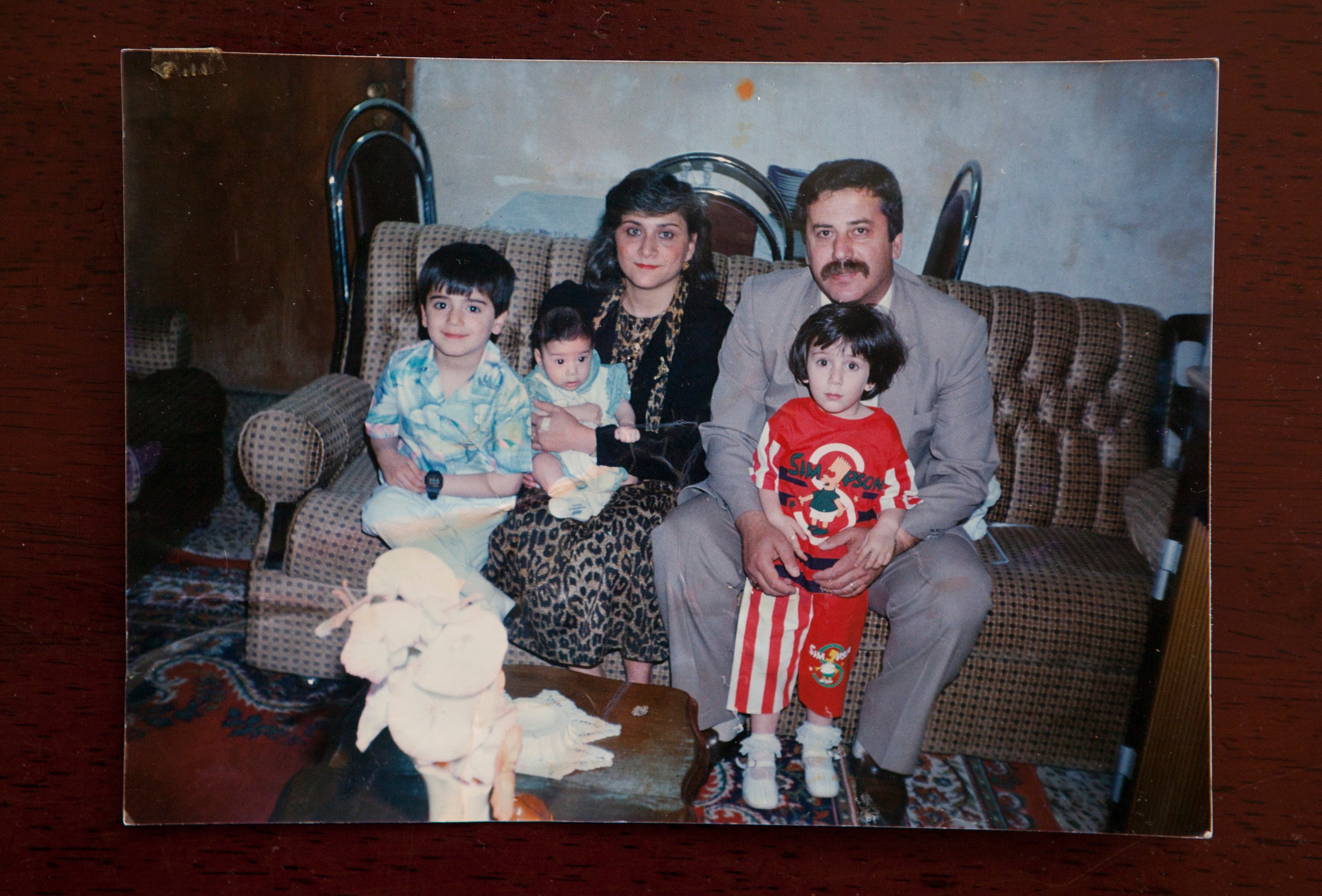 Frustrated by the conditions Raffie and his sisters found themselves in, Albert and his wife were fixated on getting them out of Iraq. From her haven, Hilda was helping. She saved enough to send money back to Iraq each month by avoiding spending on herself and buying her family's clothes at Goodwill.
Still, the Simonians had their own struggles.
Hilda's son Sarmen, who spoke only Arabic when they first moved to Canada, felt embarrassed about his Iraqi heritage at school or when he was set apart at the U.S. border for extra inspections during school sports trips.
Hilda had a big home but rarely felt secure. Paralyzed by fear, she was sometimes too scared to go down to the basement. She filled the house with plants, including a pot of bright red Mexican poinsettias. Meant to cheer up the home, the poinsettia never seemed to want to thrive. Hilda had a hard time keeping it alive.
Her emotions often overwhelmed her, like "bad spirits" that haunted her wherever she went. Even as the years passed, she couldn't fully heal.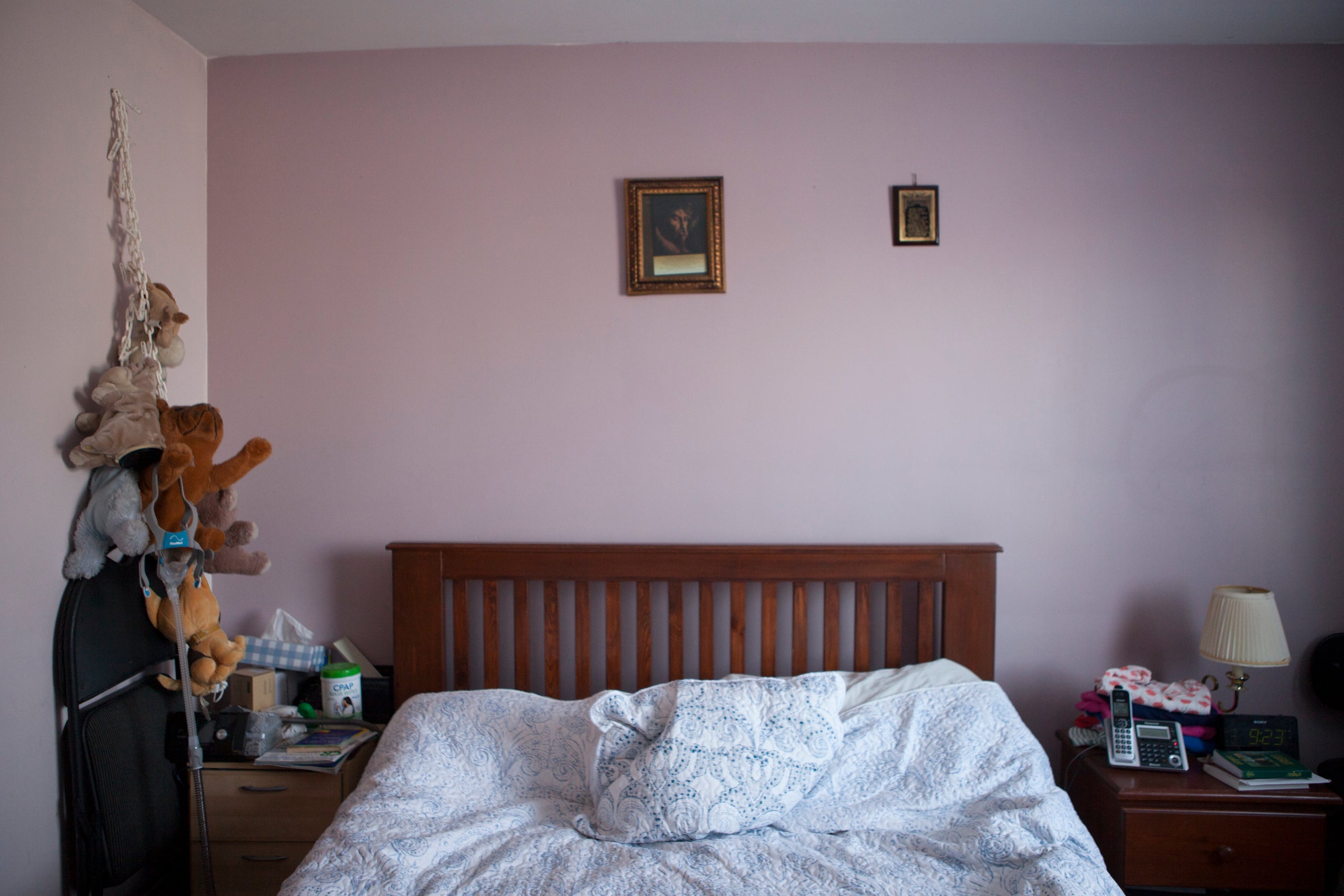 Slipping Away One By One
In March 2011, when Raffie was working as a teaching assistant on the University of Baghdad's dentistry faculty, three men walked into the clinic and told him they were "protectors of the people."
That meant he needed to pay protection money ― which they couched in the Islamic term jizya, a tax historically imposed on non-Muslims in some Muslim-majority states ― if he wanted to keep his family alive.
When he refused, they attacked his equipment and flipped tables. One man pointed a gun to his head. He said Raffie did not have the right to live in Iraq because he was not Muslim. When Raffie responded that he was born and raised there, he just got more abuse.
The group left with a warning: Pay within 48 hours or be beheaded.
Raffie went to a family friend's home, scared to go to his own in case he was being followed. He called his parents, and they decided he should head to Turkey ― mirroring Hilda's journey to a different neighbor of Iraq 20 years earlier. Like his aunt, he ended up in a refugee camp. He filed an application with the United Nations seeking asylum and endured what he describes as daily humiliations as he tried to get food, medical care or work.
He spent a year there before flying to Los Angeles on March 8, 2012.
First working as a parking attendant, then as manufacturing technician, by 2017, Raffie had graduated from the dental school at the University of Pennsylvania and found a fellow Iraqi-American he wanted to spend the rest of his life with. He invited his parents to their wedding in California.
Both of his sisters married Iraqis in New Zealand and moved there, one in 2016 and the other in early 2017; they became inseparable as they built new lives more than half a world away from home. Their parents called them almost every day ― though they were the ones still living amid Iraq's many crises, the latest being that of the Islamic State's rampage and its complicated after.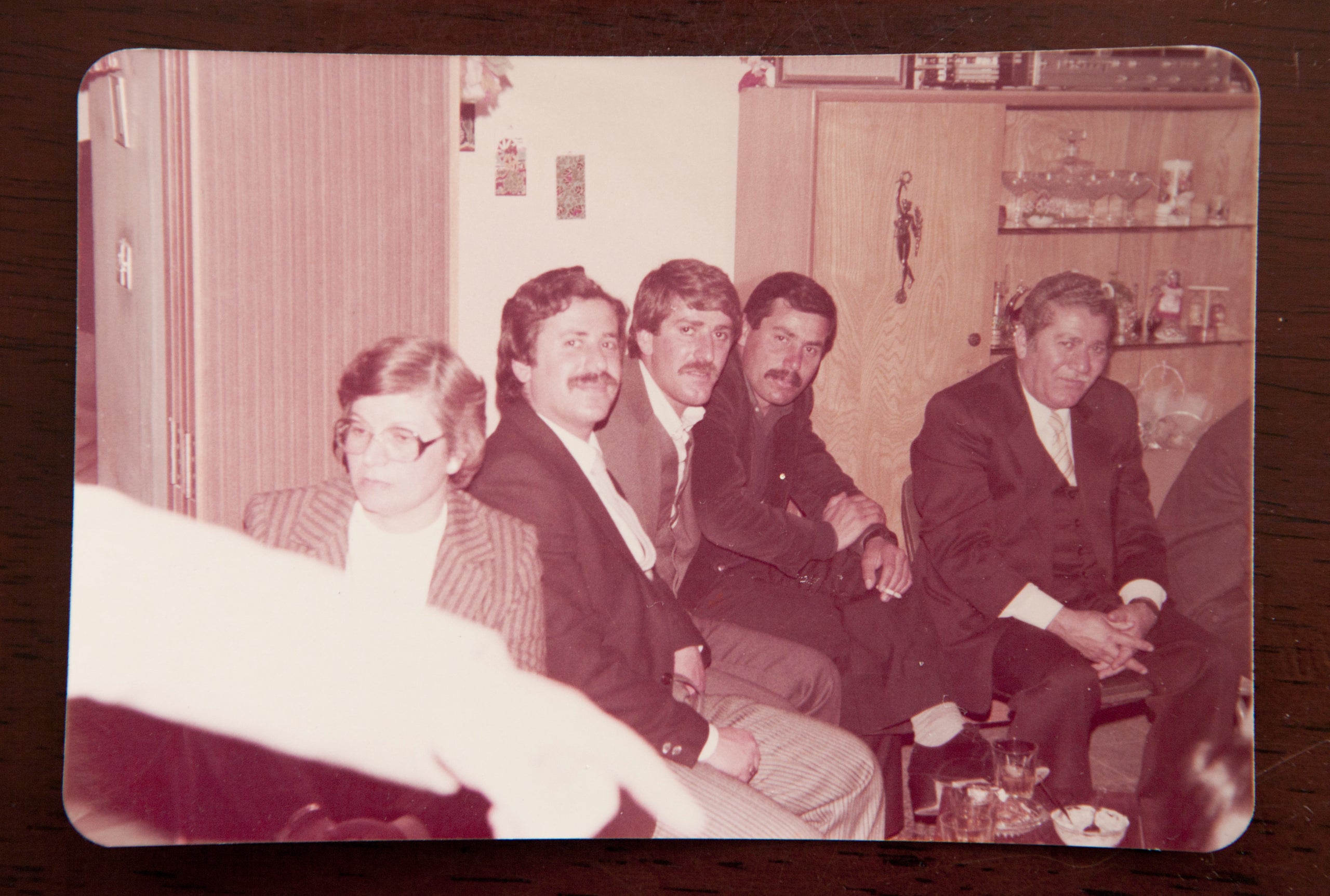 An Iraqi Celebration In California
Aug. 6, 2017, Raffie's wedding day, was a date the Garabedian and Simonian families had long been planning for. Albert and Satik flew in from Iraq. Hilda, her husband Sarkis and their two sons arrived from Toronto.  
It was a big moment for the groom, but it was perhaps even bigger for a family displaced by wave after wave of war. Hilda hadn't seen her brother for sixteen years. Hilda's sons had never met their uncle, aunt and cousins.
It was a reunion the families never thought they would be able to have.
"I couldn't believe it myself. There were people I haven't seen in over 40 years, friends I had not seen from college years," Albert told HuffPost. "As Iraqi-Armenians, we all know one another, from the churches and sporting clubs. We're a small community, so this was momentous."
It was a happiness, Satik said, she had not felt in a long time. "It was the happiness of my son getting married and the happiness of reuniting with my friends and family. We were all crying of happiness."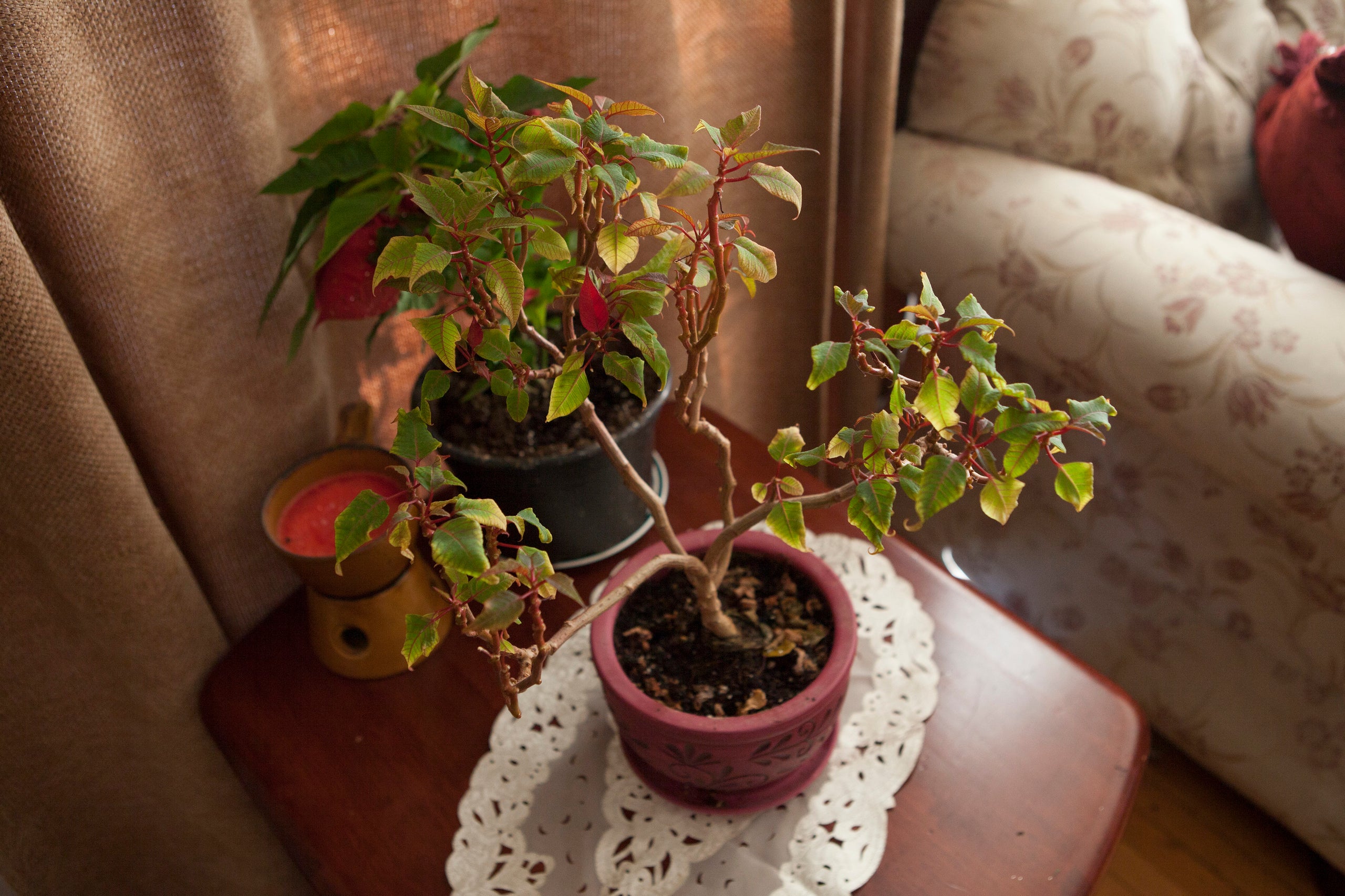 In the days that followed Raffie's wedding, Hilda and her family embarked on a road trip, visiting family and friends they'd long been separated from in San Diego and Sacramento ― folks like Rijin Sahakian, the daughter of the cousin who had given Hilda the money to leave Syria for Canada all those years ago. Sahakian, who grew up in the U.S. but spent years working in post-invasion Iraq, sees her cousins' story as an important reflection of Iraq's tragic trajectory.
"While the U.S. invasion and previous wars had a more final impact on the disintegration of the country and way of life for its people, Saddam's era was part and parcel of this… Their story, many Iraqi families' stories, may have its most dramatic departure after 2003 but are rooted in a more long-standing terrain of complex conditions that have either never been widely acknowledged or have been buried under the layers of crisis still being leveled on the country and people today," Sahakian wrote in an email to HuffPost.
To her, appreciating the humanity of people like the Simonians and Garabedians ― that this could indeed be you ― is the only way to truly assess the catastrophe of Iraq, to fill the gaps in more than 15 years of commentary, analysis and takes that often ignored Iraqi voices.
"What should be a very traumatic sight… was able to be excused almost as an ill-thought-out war, not because of faulty planning or oversight, but because Iraqis were simply too backwards, violent or pedestrian to understand democracy and nation-building," Sahakian continued. "This hasn't just had repercussions for Iraqis, though they have paid the ultimate price, but for Americans, there was, and is, much to learn. If one million people die as the result of a war you and/or your tax dollars are involved in, and this is not taught in schools or realized in any sincere way, how does it numb you to violence? Watching this massive, multi-decade spectacle of war has solemn consequences."
The trip allowed the family to process their past together and to try to weave themselves into each other's futures. It allowed Hilda's son Harout to see that his uncle really did wear suits all the time, and it introduced Raffie to a generation of his family that had already been through the challenge of trying to establish themselves in the West.
From their son's wedding, Albert and Satik filed for asylum in the United States. Raffie now supports them by working over the weekends while he studies for more advanced degrees at the University of Southern California during the week. Just this month, they heard that some family friends still in Baghdad whose asylum application had been rejected were killed, apparently because of their Christian faith.
And the family's exodus is now almost complete.
Calling all HuffPost superfans!
Sign up for membership to become a founding member and help shape HuffPost's next chapter