WASHINGTON -- The nearly decade-long war in Iraq cost the United States dearly in lives, casualties and dollars, but despite the immense toll, the overwhelming majority of Americans know no one who was wounded or killed there.
That sense of personal disengagement is the most striking finding from a new HuffPost/YouGov poll. Just 12 percent of Americans said that they or someone they know was wounded in the war in Iraq, and only 6 percent said they know someone who was killed in the Iraq War.
While 52 percent of Americans said they at least know someone who served in combat in Iraq (including 2 percent who served themselves and 14 percent who had a family member serve), nearly half (44 percent) reported no personal connection at all to those who did the fighting and dying there.
The numbers from the survey largely reflect the reality of today's professional military. The U.S. Department of Defense states that 1.1 million Americans were deployed to Iraq, and a total of 2.5 million were deployed to either Iraq or Afghanistan. That amounts to 1 percent of the nation's adult population. In comparison, 9 percent of Americans were in uniform during World War II.
The U.S. military also estimates that 4,488 Americans were killed in Iraq and 32,221 were wounded, though independent assessments find a much greater number affected by post-traumatic stress or other injuries that did not require immediate treatment. Either way, the number of Americans killed or known to friends and colleagues as having been wounded is a tiny fraction of the overall population.
Despite the relatively small number of Americans personally impacted by the war, few look back on the Iraq conflict and support it today. Only 24 percent of respondents to the new poll said they thought the war had been worth fighting, while 54 percent said it had not been. Another 22 percent said they were not sure.
Three-quarters of Democrats and 55 percent of independents said the Iraq War was not worth fighting. But Republicans were more likely to say that it was worth the cost than it was not -- by a 47 to 30 percent margin.
Those who had served in the war or had a family member serve were more likely to say it was worth the cost (35 percent) than those with no personal connection (19 percent), though even among military families, a majority (53 percent) said the Iraq War was not worth the cost.
The results of the new HuffPost/YouGov survey are similar to those of a Gallup survey released Monday, which found that Americans think the Iraq war was a mistake (by a 53 to 42 percent margin), and an ABC News/Washington Post poll released Sunday, which found most think the benefits of the war have not been worth the costs (by a 58 to 38 percent margin).
The HuffPost/YouGov poll was conducted March 14-15 among 1,000 U.S. adults. The poll used a sample selected from YouGov's opt-in online panel to match the demographics and other characteristics of the adult U.S. population. Factors considered include age, race, gender, education, employment, income, marital status, number of children, voter registration, time and location of Internet access, interest in politics, religion and church attendance.
The Huffington Post has teamed up with YouGov to conduct daily opinion polls. You can learn more about this project and take part in YouGov's nationally representative opinion polling.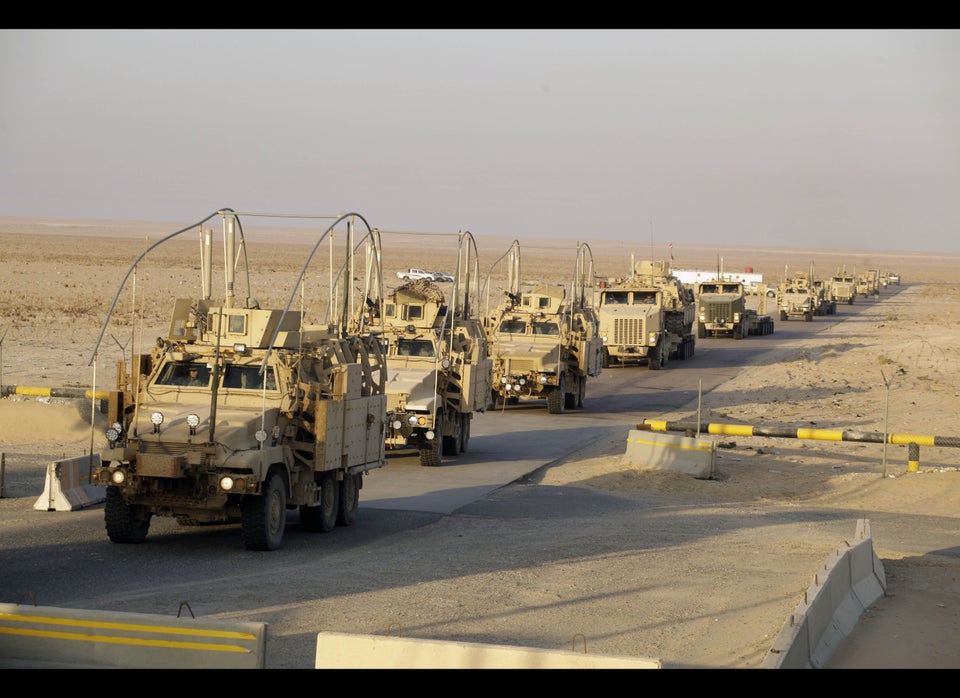 Troops Leave Iraq, 2011
Popular in the Community