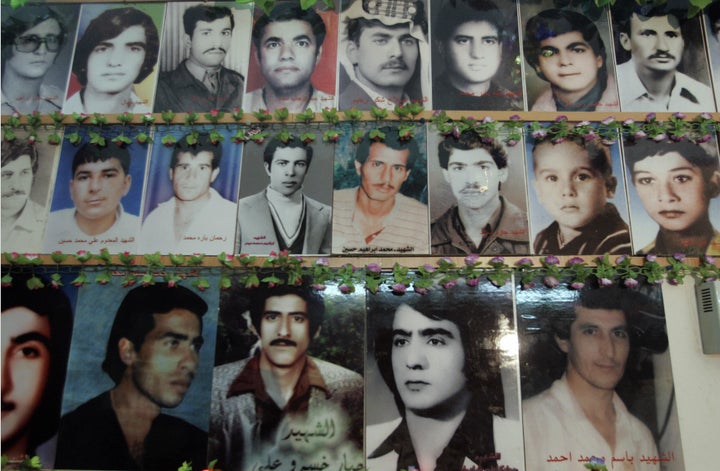 Qawthar Shihab Ahmed fervently hopes her brother, who she said was seized in Baghdad in 2007 by men in police uniforms, is being held in a secret prison -- probably the only hope that he is still alive.
Her brother Arkan is just one of thousands of Iraqis still missing from the past 10 years of conflict. Some were hauled off as relatives watched, while others disappeared in unknown circumstances.
"We hope, oh Lord, God willing, God willing ... he is in the secret prisons," Qawthar said, referring to secret government detention facilities that have been detailed by human rights groups, although authorities have denied their existence.
Arkan has been missing since August 26, 2007, when vehicles carrying men dressed in the blue uniforms of the federal police arrived in the Saba Abkar area of north Baghdad where the family lives, Qawthar and her brother Ahmed said.
Ahmed said the men fired in the air, seized people from a cafe and shops, and beat his father Shihab. Arkan tried to defend Shihab, but both were taken.
Shihab was soon released, but Arkan, a father of two young daughters, has yet to return.
The family searched for Arkan in the morgue and at the interior ministry, and checked repeatedly with the human rights ministry.
"Until today, there is no news," Qawthar said.
It is not clear whether the men said to have been involved were actually police, or militants dressed in police uniforms -- a common tactic at the time.
The federal police themselves have been accused of carrying out sectarian attacks in past years.
Kidnappings became increasingly common in the years of violence following the US-led invasion that toppled Saddam Hussein in 2003, especially after militants bombed a Shiite shrine in Samarra in 2006, sparking a bloody sectarian conflict.
While the violence has been brought under a semblance of control, many Iraqis are still searching for family members who went missing, holding on to hope that they are alive.
There are 16,000 people still missing, according to Arkan Thamer Saleh, the head of the human rights ministry's humanitarian affairs department, which assists in searching for missing people.
The actual number may be higher as not all cases of missing persons are reported.
"We believe most of these missing are dead," given the long time they have been gone, Saleh said, adding that the worst years for people going missing were 2007 and 2008.
Sabiha Obeid Hamza and her sister Suad were among a crowd of Iraqis -- men and women, some with young children in tow -- gathered to seek assistance from the department.
Sabiha's husband, Kerayim Ahmed Abed Aoun, went out in his car to pay a debt in the town of Mahmudiyah on July 13, 2006, but never came back, she said.
His disappearance left her and seven children with no idea of his fate, struggling to make ends meet without him to provide for the family.
"Only God knows what happened to him," said Sabiha. "I have not found him, dead or alive."
Searching for her husband at the morgue, in mass graves and with the human rights ministry has yielded nothing, she said.
Kerayim is not the only family member to have gone missing -- Suad said their brother Ali was kidnapped on February 22, 2005, just a month after his marriage.
Ali went out but never returned, she said, and searching for him at the morgue and with the human rights ministry has not been successful.
"He is still in our hearts, we cannot forget him," Suad said. "We hope... God will return him to us."
Copyright (2013) AFP. All rights reserved.
Related
Before You Go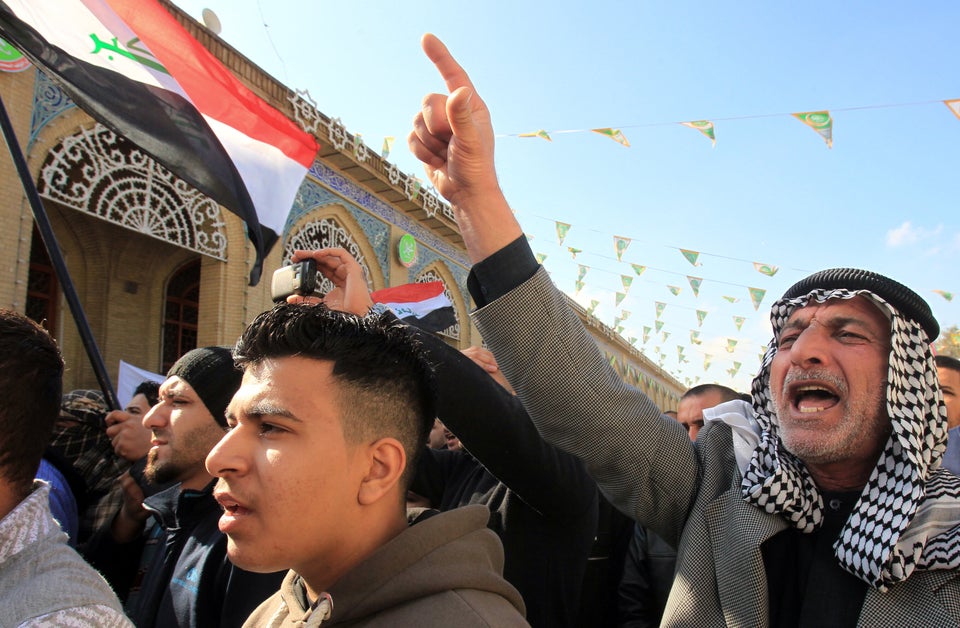 Iraq Protests
Popular in the Community