Despite the latest successes of the Iraqi Army and the forces of the Kurdish regional government, known as the peshmerga, hundreds of thousands of refugees in Iraq are facing a harrowing winter in makeshift camps across the country.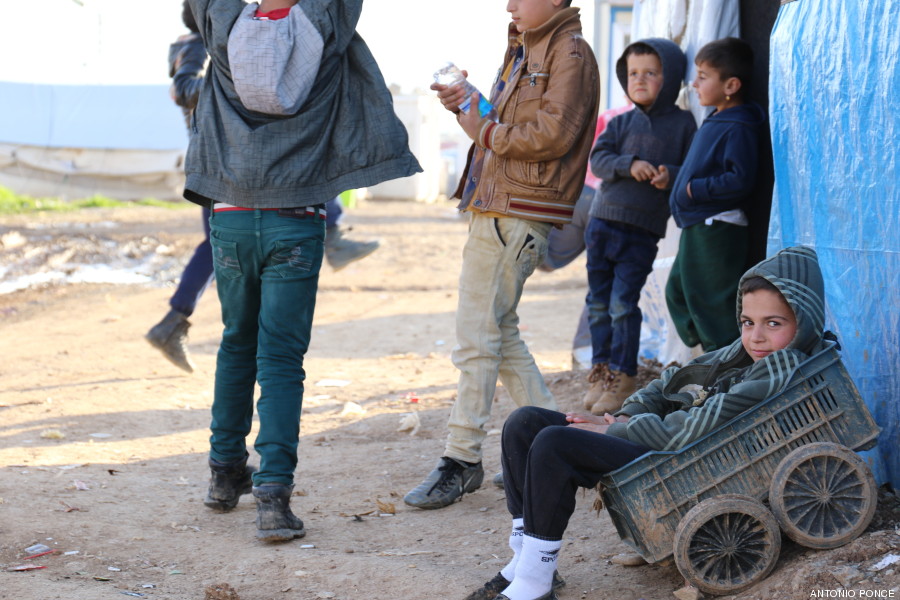 A group of young Yazidi refugees.
In 2014, when fighters of the Islamic State group crossed the Syrian border and conquered Iraq's second largest city, Mosul, ethnic and religious persecutions flared up across the country. The extremists mainly targeted Kurds, Shiites and other minorities, but thousands of Sunnis also decided to flee their homes in occupied cities rather than face the zero-tolerance doctrines of the Islamic State.
Now, more than two million refugees are confronting winter with few or no resources. International humanitarian assistance can't cope with the refugees' most basic needs.
At the Barika Refugee Camp near Sulaymaniyah, nearly 1,200 families pile up around muddied streets. The mere act of walking is difficult. Sanitary conditions are awful. Many of the refugees feel the government has abandoned them. They say the camps are poorly managed and that the relief efforts have not been enough.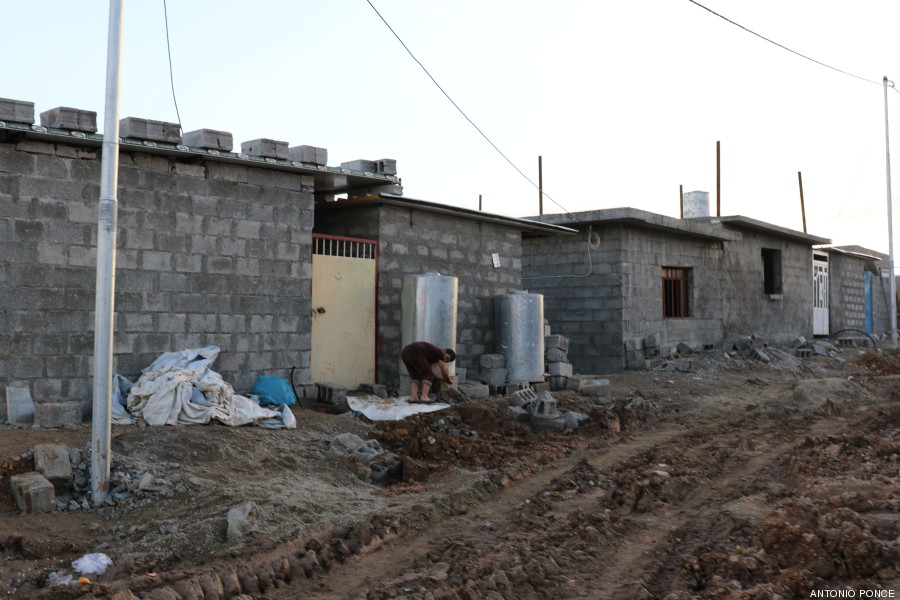 A refugee washing his hands in the middle of the muddied streets of the Barika Refugee Camp. The houses were paid for by the refugees out of their own pockets. The government only funded a small part.
"People send us money. We know that there is help, but we are not receiving it," says Munir, a refugee who decided to build his own modest concrete house after two years of displacement. "The government subsidized a room where we could barely fit a kitchen. We had to pay for the rest with our own savings."
Thousands of families have done the same thing, and now Barika has become an improvised city of 8,000 refugees. Some small shops business have recently sprouted between the mud-flooded streets and the gray buildings.
In Arbat, ten minutes by car from Barika, Hussein Ali's family has two tents for ten people. "We only have one heater," he says. The Ali family are Yazidis from Sinjar, who fled from the Iraqi city months ago fearing the advance of the Islamic State. Hussein says he lives with bitter memories and claims that the peshmerga escaped from Mount Sinjar and left his religious minority to fend for themselves. Last August, the Islamic State group executed at least 500 Yazidis. They also sold hundreds of captured women as slaves in Mosul.
The conditions in Arbat are the same or worse than those in Barika. A small covered building serves both as the school and as the center for food distribution. Dozens of families line up in front of it every day to claim their daily rations.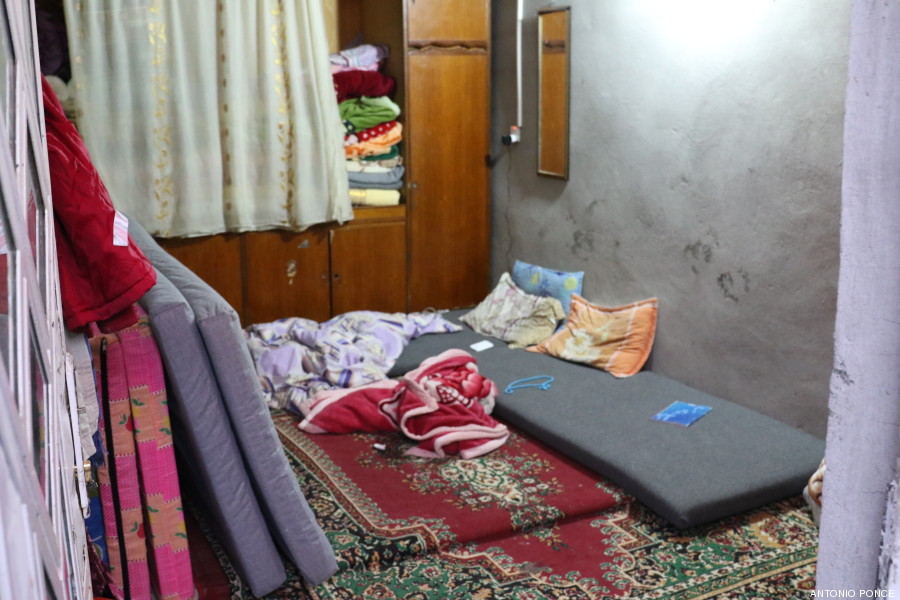 The inside of Munir's house. He is a Kurdish refugee from Syria who now lives at Barika.
The refugees are pessimistic about their future. Some say they have lost all trust in their government and refuse to return to their homes. The atrocities of the Islamic State are still too fresh in their minds.
One of the refugees shows his body, full of scars and burns. He refuses to give his name or to appear in front of the camera. He says he's a former Iraqi Army soldier. When the jihadists reached his village, he says, they set his house on fire while he was inside with the rest of his family.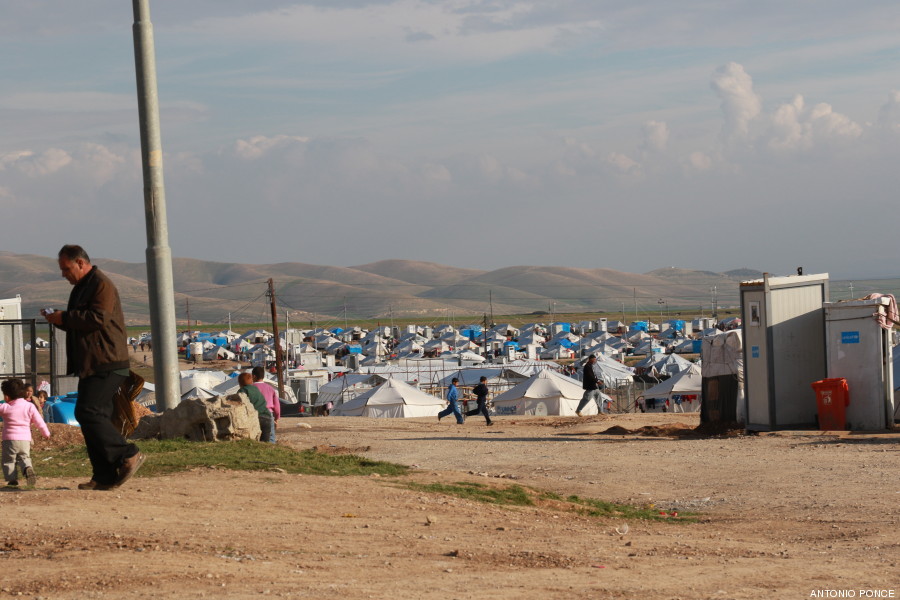 The refugee camp at Arbat.
The situation is becoming desperate. Few refugees in the camps can find jobs. Even in large cities like Sulaymaniyah or Erbil, it's hard to find employment.
Muhammed Kamil, a young man who is studying to become a doctor, says that there is growing racism among the Kurds.
"Many see them as terrorists or as bad people, even though they are refugees. The fact is that many Sunnis supported Saddam Hussein in the past and now support the Islamic State. This has worsened an already bad situation," Kamil says.
Kamil and his sister are Kurds and they both work with an association called IFMSA-Kurdistan, a group that collects food and medicines for the refugees. "We are all people and human beings. I have Arab friends in Baghdad and they've always treated me like an equal."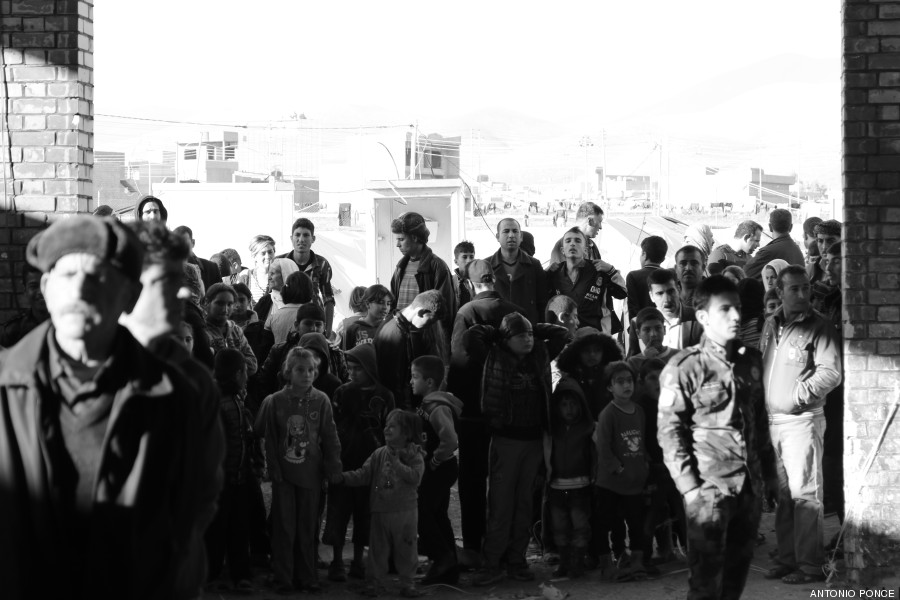 A line of refugees waiting for basic foods.
Abdul al-Baqi, another refugee, says his family is trying to find something positive in their current situation by comparing it to their lives in Damascus.
"In Syria, my shop was destroyed during the protests, the government was after us," he says. "The only thing that we have here is peace, but at least that is something."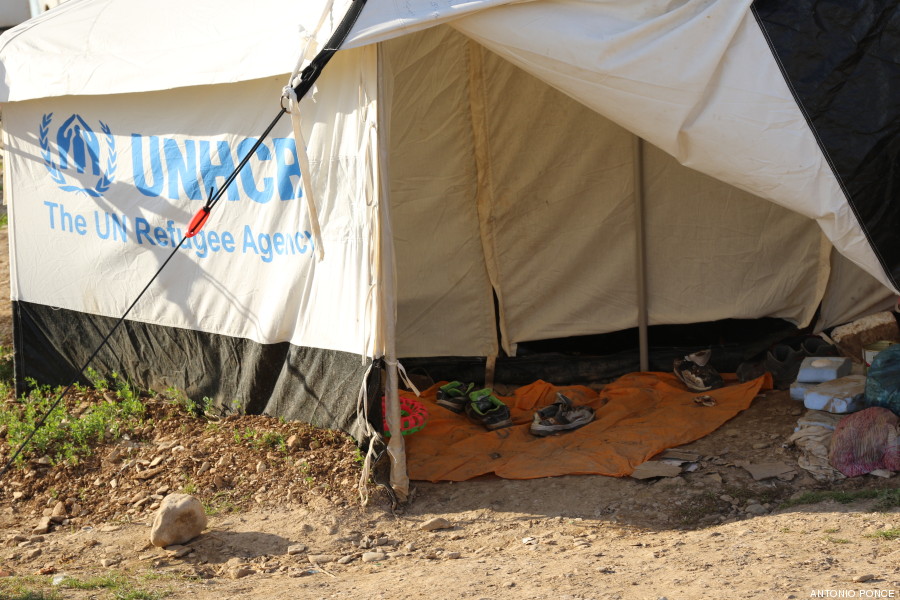 Inside of a tent at Camp Arbat.
This post originally appeared on HuffPost Spain and was translated into English.