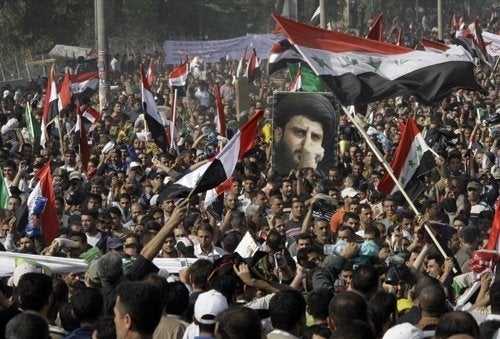 Since 2003, one in five Iraqis has been displaced. Two million of them have fled to neighboring countries, mainly Jordan and Syria.
Hoping to lure them home (and perhaps also present the image of a more stable and successful post-surge Iraq) the U.S.-backed government of Prime Minister Nouri al-Maliki has taken to desperate measures.
They're currently offering one million Iraqi dinars, the equivalent of $850 USD, and free plane tickets to any refugee family wishing to go back - this despite the fact that the UN Refugee Agency maintains that the situation is still not stable enough for refugees to return.
In fact, according to the International Organization for Migration, there were several episodes of violence targeting Baghdad returnees during the month of October, including murders of entire returnee families.
When the day comes that Iraq is stable enough for its citizens to return, what will the concept of "home" mean when any positive memories of it have been shattered?
Having spent eight months interviewing Iraqi refugees living in exile, my thoughts go beyond the safety situation in Iraq to the emotional scars that the past 5 ½ years of warfare have left on much of the population.
How hard is it to go home after you've been through something as traumatic as 19 year-old Hind, whose Sabean father was kidnapped by a Shiite militia in 2005, and then brutally murdered after refusing to convert to Islam.
When I interviewed her in Amman, Jordan, members of Hind's family were keeping a constant vigil over her. The death of her father left her with severe psychological problems, and she attempted suicide three times. "When I lost my dad...I lost my future."
Popular in the Community