BAGHDAD -- Ever since he was a boy, Sufyan dreamed of the day he would pass down his name to a son of his own.
When the big day came in the summer of 1990, Sufyan, a Sunni, and his pregnant wife Batool, a Shiite Muslim, could think of no better honor than to give the baby boy his father's name. Little did the young couple know it could later become a death sentence.
"We were only thinking of having a happy life," Sufyan said, sitting in his Baghdad home surrounded by three of his five sons. "If I had known that this would happen if I named my kid a Sunni name, I'd never have named him that."
Sufyan, Jr. was just a child during Iraq's sectarian bloodbath that peaked in 2006 and 2007. Now the young man says he fears that such violence is returning. With powerful Iran-backed Shiite militias accused of sectarian crimes patrolling the streets, he's afraid for his life.
That's why, like hundreds and perhaps thousands of other Iraqis, Sufyan wants to legally change his given name of 24 years and start anew.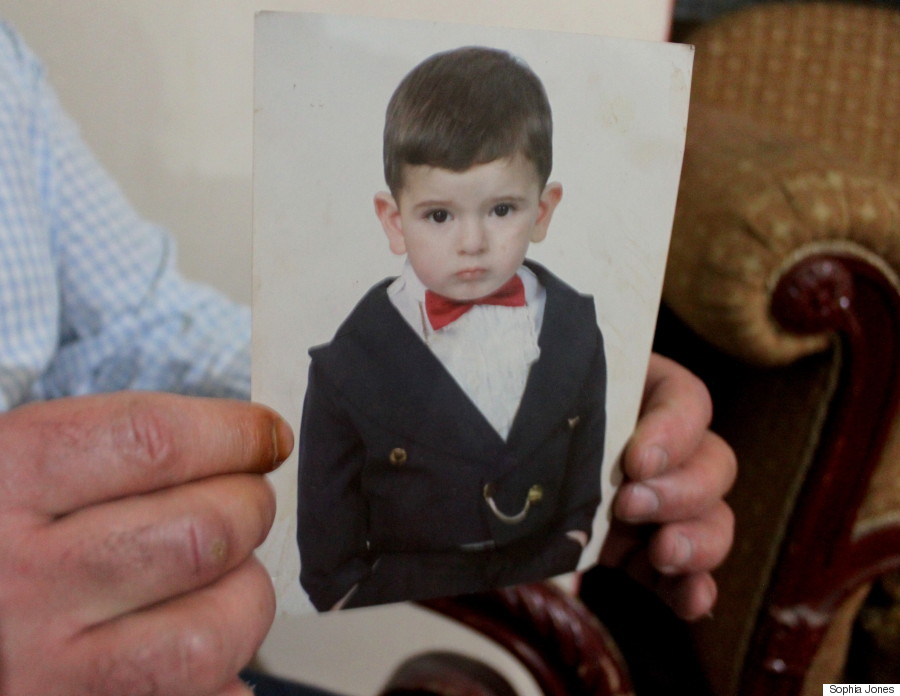 "I want to do my best to stay away from sectarian conflict," he said, detailing recent death threats he has received by text message that specifically mentioned his name. "I want to keep myself safe as much as possible."
A decade ago, many Iraqis took up new names in order to escape persecution. Now the trend is back, with some people changing their names in order to mask their religious background.
Newspapers here are filled with notices of name changes –- a controversial step legally required by the government. At one local office, where Iraqis fill out paperwork to retrieve new national ID cards and birth certificates, an employee told The WorldPost that the number of people coming in to change their names was simply "too many to count."
"It's mostly Sunnis who are changing their names," said the employee, who asked not to be named, pulling out the application of an Iraqi man filing to change his name from Omar, a largely Sunni name, to Ammar, which can be either Sunni or Shiite.
But the director of one such local office in Baghdad, General Ali Abbas, insisted that sectarian violence is not behind the majority of name changes. Instead, he said, most people applying to switch names simply don't like their given names.
"Some people are afraid," he later added, without elaboration. "They need to be courageous with their names."
Abbas said a law allowing name changes was suspended in 2007 due to "political reasons," because of a concern over too many people changing their names and hometowns on their birth certificates, but it was reinstated four months ago.
Several Iraqis interviewed by The WorldPost said the main reason behind their desire to change names was not because they feared the Shiite civilians with whom they interact daily, but instead to protect themselves from Shiite militiamen who have risen to power in recent months.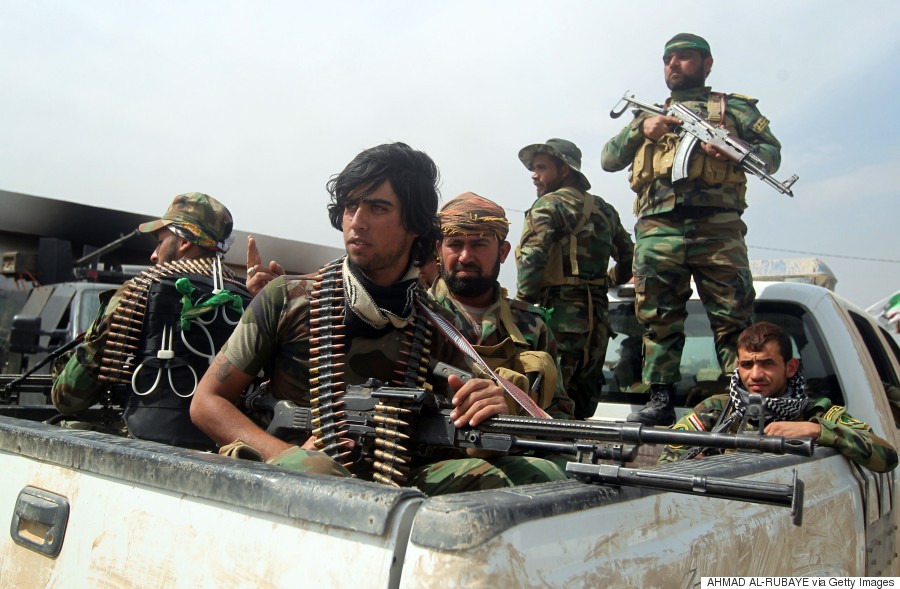 Many predominantly Sunni towns are now under the control of these militias, which do not report to Iraq's armed forces. Some Iraqis herald the militiamen as heroes after they filled a dangerous security void when Iraq's military nearly crumbled last year in the face of ISIS. The militias insist they are working to instill security and root out ISIS extremists, but they face widespread accusations of forced displacement, unlawful detention, looting and kidnapping of Sunni civilians.
"There have been incidents in my area where young men were arrested under the pretext of a security check and then they disappeared," Omar, a man in his mid-twenties, explained by phone from his home in the eastern province of Diyala. Militiamen now control his neighborhood after they they pushed out ISIS in January.
"There have also been assassinations and kidnapping because of the Sunni name issue," Omar continued. He recently decided to change his name to Ali, a notably Shiite name. "I picked this name on purpose because the militias are very powerful in Diyala and I want them to think I'm Shiite so I can pass easily."
Omar says he's sick of worrying, and while a name change won't fix everything, he insists it will protect him when he has to offer up his ID card at a checkpoint controlled by militias.
It's that same worry that drove another man, Mostafa, to change the name of his baby brother, Omar, to Abdulla.
"We gave him a name that could either be Sunni or Shiite," he explained. "Of course, he will have a safer life in the future, at least from his name."
Mostafa said he fears the Shiite militias, whose posters are plastered all over the capital, as much as he fears the ISIS extremists who have taken over large swaths of Iraq and Syria.
"Daesh is a global terrorism organization that targets both Sunnis and Shiites," he said, using the Arabic nickname for ISIS. "But the militias are targeting Sunnis specifically."
If things get worse in Iraq and sectarian tensions really do spiral out of control as Sufyan fears, the father of five says he wants his oldest to drop the name they share -- a name he once proudly passed on. He has already lost a brother, a brother-in-law and countless friends to Shiite militias in previous years, he lamented.
Sufyan nostalgically remembers the days before his son was born, when he never imagined his own name could bring so much hurt. Right after his son was born, he laughed with his father-in-law, a Shiite, who playfully jested that the name sounded a little too Sunni.
"At that time, it was just a joke," he said sadly. "We didn't even know what Sunni and Shiite meant."
His son is ready to take up a new name -- Saif, meaning "sword" in Arabic. He says his friends, many of whom are Shiite, support his decision.
"They say, 'Your life is more important than your name,'" he explained.
An Iraqi journalist contributed reporting from Baghdad.
Support HuffPost
The Stakes Have Never Been Higher
Related
Popular in the Community