Looking for a way to spice up the otherwise bland genre of traditional landscape photography? Texas-based artist Irby Pace might have you beat.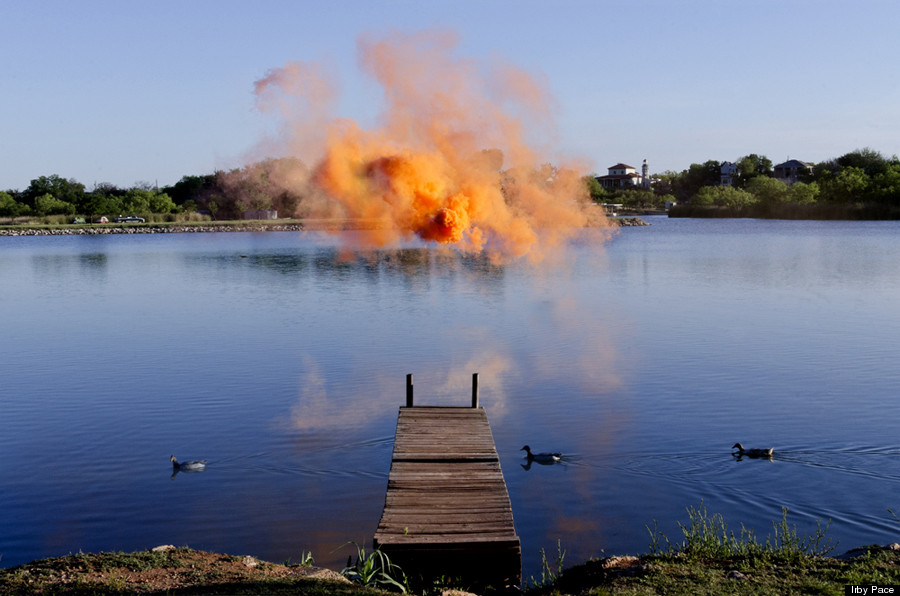 Pace has taken gorgeous rural and urban settings -- from an empty country road to a cluttered city alleyway -- and invaded the spaces with a small but very noticeable cloud of colored smoke. He then snaps a picture of the transformed landscape, producing surreal images that appear like something between a Skittles commercial and the elaborate end of disappearing act.
To create the images, Pace uses canisters of multicolored smoke similar to the ones you might use in a game of paintball. He manipulates his unwieldy clouds with helium balloons and string, creating mystical visions across various open spaces.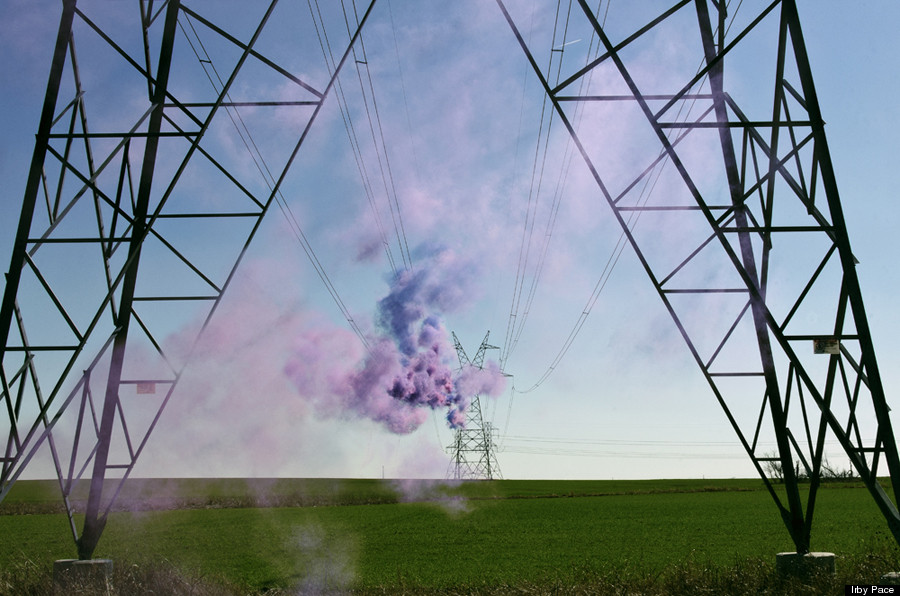 "Most of these elements of nature are uncontrollable and I sometimes end up with mixed results," Pace explained in an email to The Huffington Post. "I have photographed beautiful locations but due to some unforeseen event, such as the wind blowing the smoke away, or the lighting immediately shifting, I'm left with a ruined photograph. However, I like the challenge and the waiting game that I play with nature to make sure that all of the elements line up correctly."
Scroll through the images of Pace's series, titled "Pop!", and let us know your thoughts on the ethereal photographs in the comments.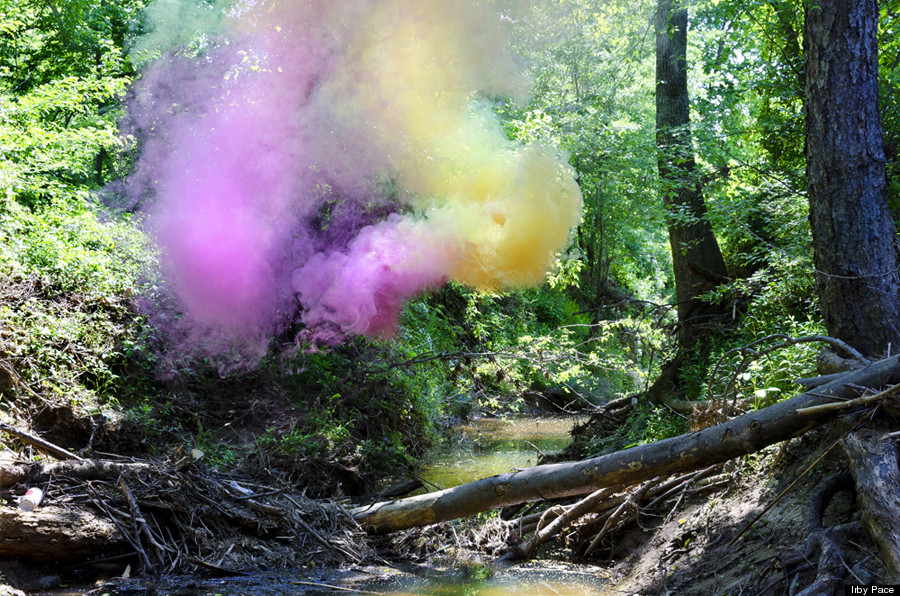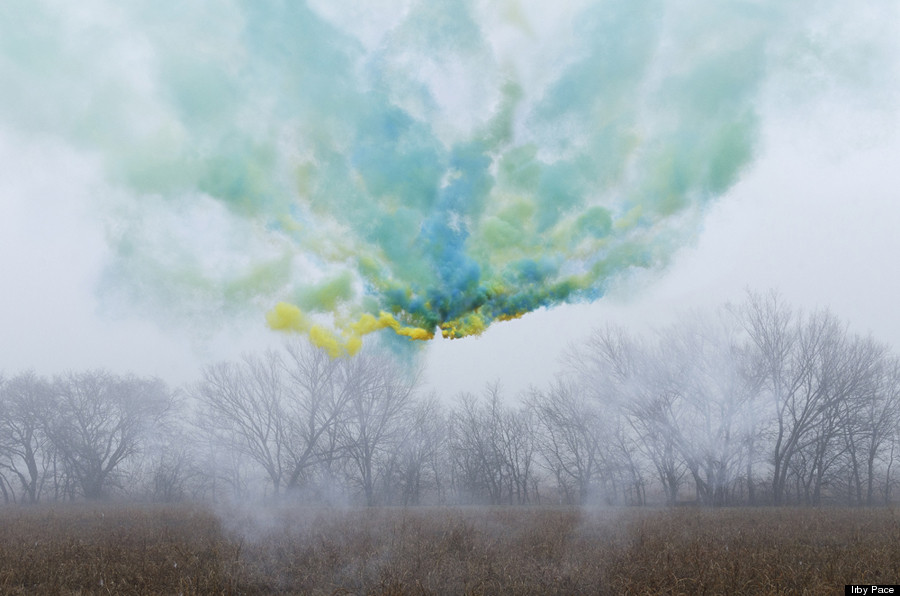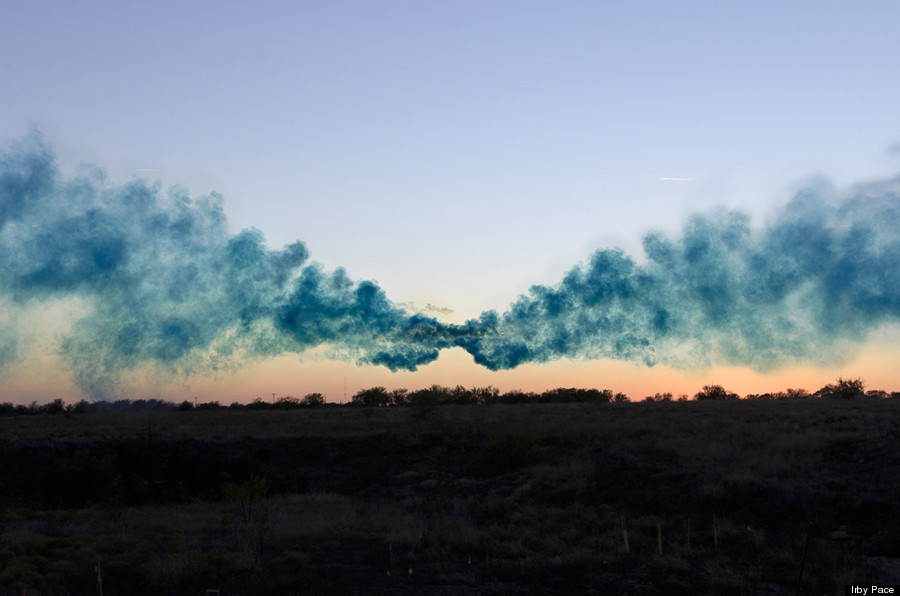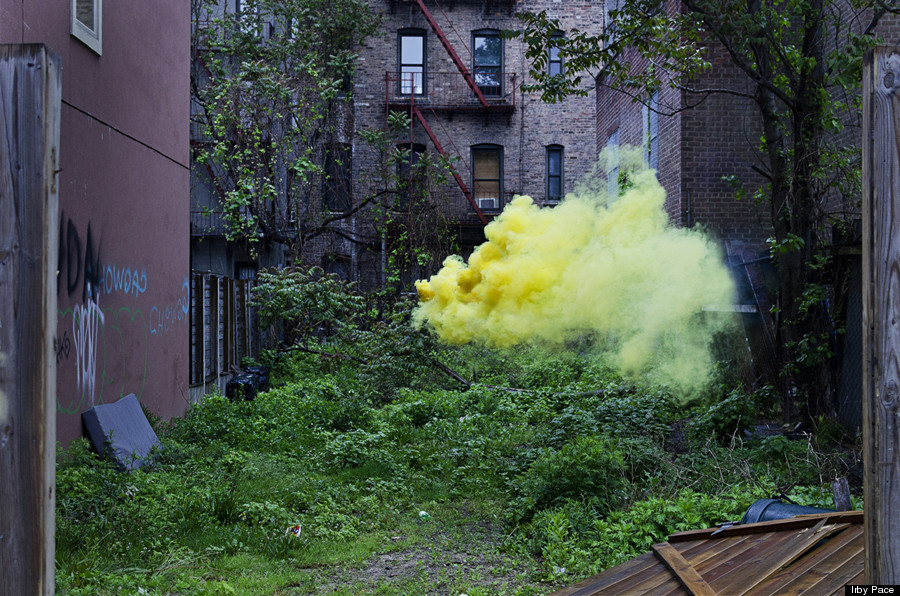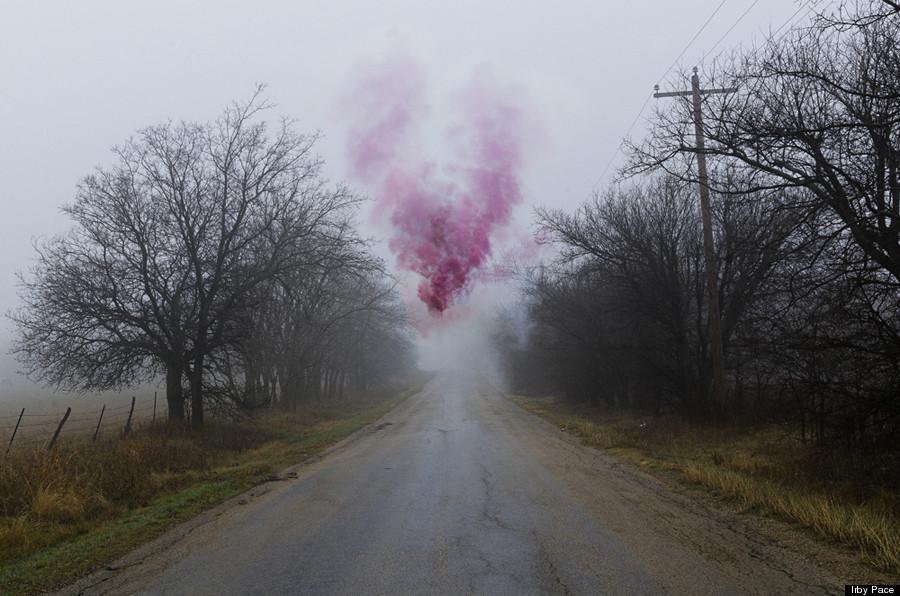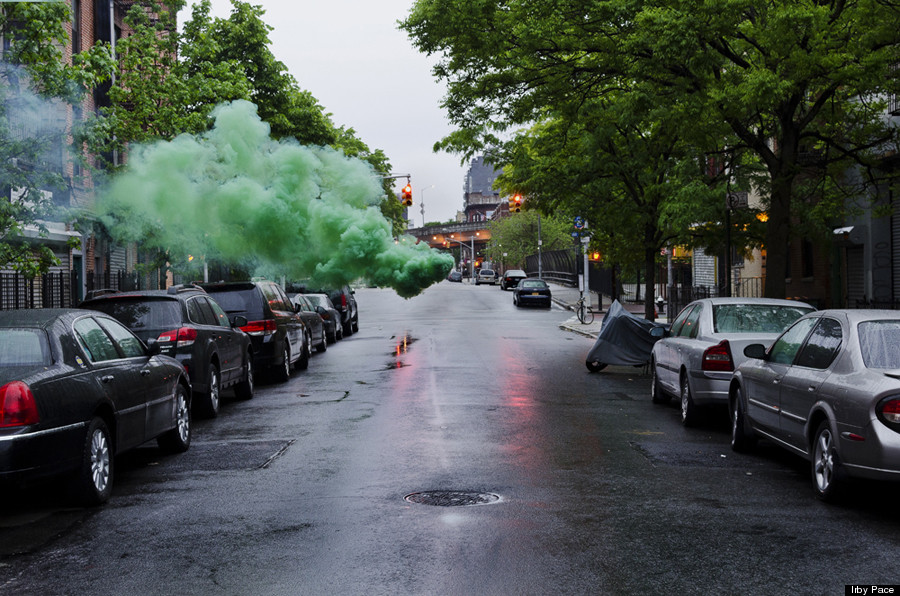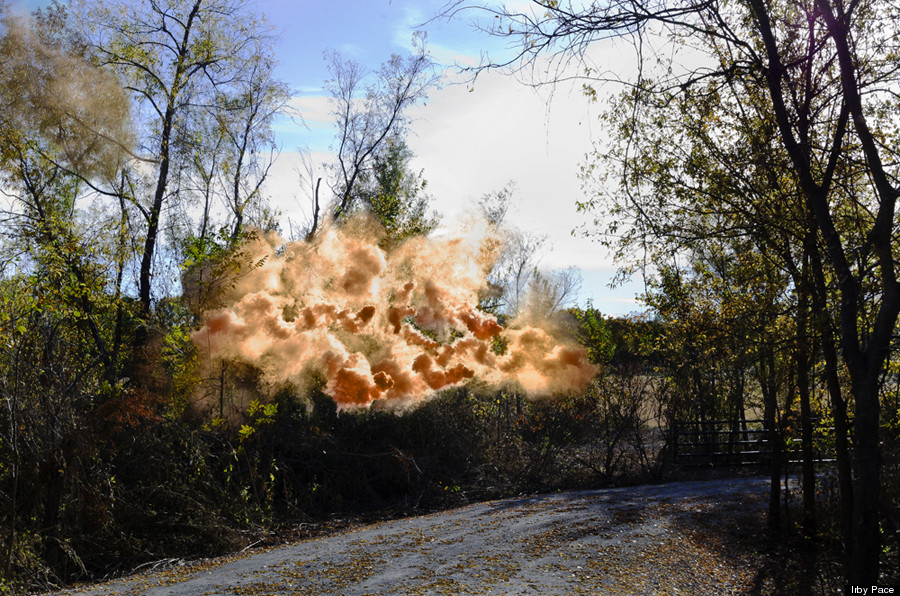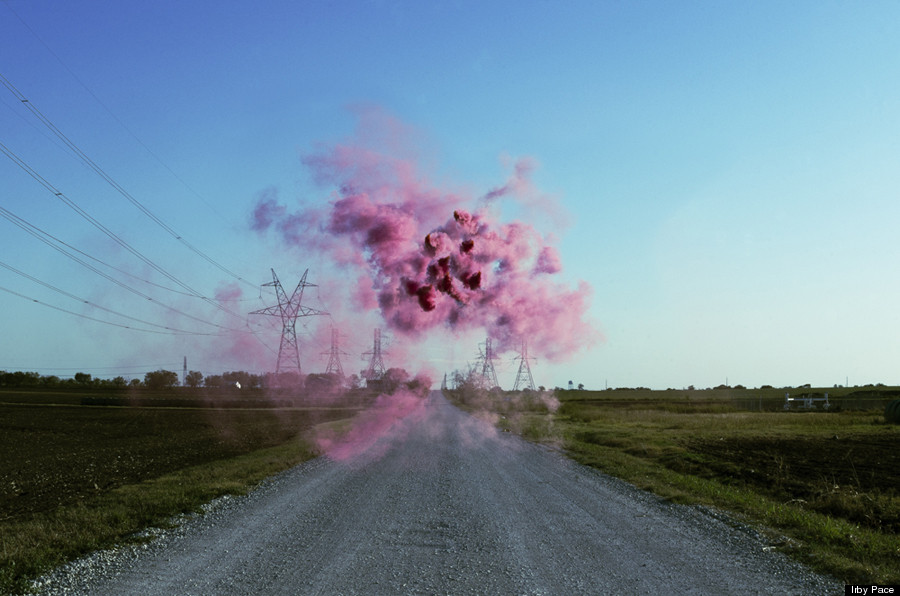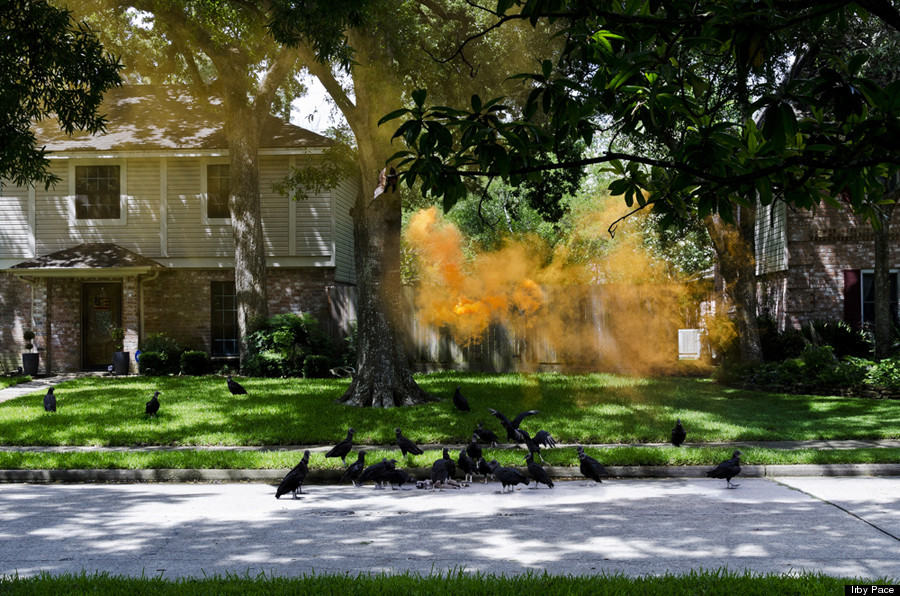 Calling all HuffPost superfans!
Sign up for membership to become a founding member and help shape HuffPost's next chapter