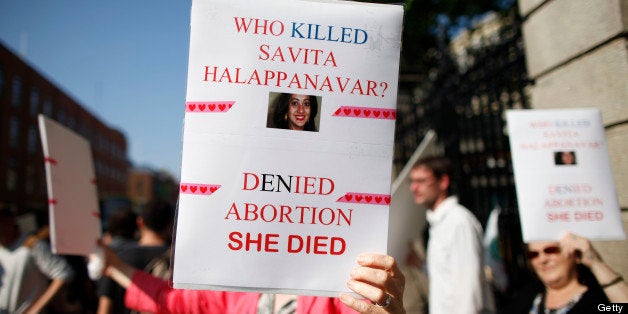 Though Ireland's constitution bans the practice, the Protection of Life During Pregnancy Act allows doctors to perform the pregnancy termination procedure under certain conditions, such as if the mother's life is at risk.
As The Associated Press notes, the Irish head of state's decision to sign the abortion bill into law was, to some extent, a surprise move. Many in the predominantly Catholic country expected him to first refer the bill to Ireland's Supreme Court in order to rule on its constitutionality.
However, it seems, Higgins decided against that route after convening a Council of State yesterday for the first time in his presidency. According to the BBC News, the Irish president called the meeting with advisors to question whether the bill should be sent to the court.
The issue has been hotly debated by legislators and activists on both sides recently, with anti-abortion campaigners arguing that the law would authorize the intentional deaths of unborn children.
Pro-choice supporters, on the other hand, have pointed to the potential benefits of the procedure. Ireland Justice Minister Alan Shatter, for example, called for an end to the "great cruelty" of legally requiring women to give birth after sexual assault or to carry a fetus that has a fatal defect to full term.
Ireland's move toward an abortion law was spurred by the highly publicized case of 31-year-old Savita Halappanavar, who died from blood poisoning a week after miscarrying at an Irish hospital. Halappanavar had requested an abortion, but her request was refused. Testimony during a later inquest into the circumstances of her death revealed that doctors may have denied her termination request on the basis of religion.
A report released in June by experts investigating the 31-year-old's untimely death indicated that her case was filled with "a cascade of mistakes," and if Halappanavar had been offered an abortion, the procedure may have improved her chances of survival.
Related
Before You Go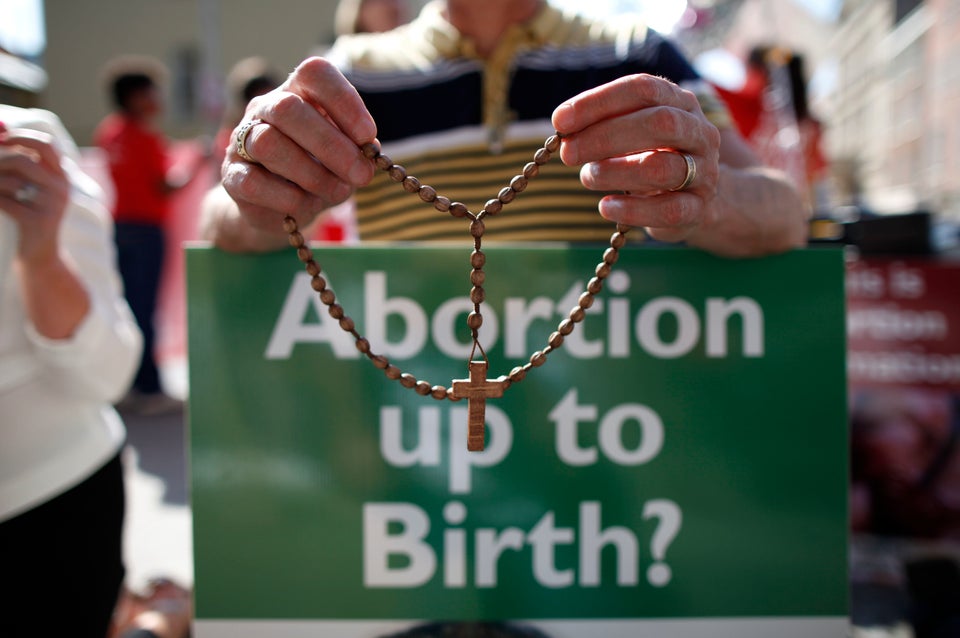 Abortion Protests In Ireland
Popular in the Community