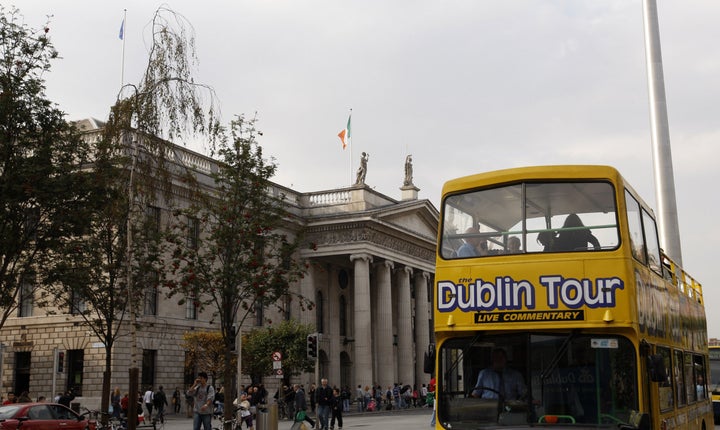 Ireland's government expects the country's debts will be restructured within the next three years, The Irish Mail on Sunday reported, citing an unnamed senior minister.
The newspaper said the Irish government was hoping a possible restructuring deal for fellow euro zone struggler Greece would pave the way for a rethink about Ireland, which entered into an 85 billion euros ($123.5 billion) bailout package with the EU and IMF last year.
"It is not called defaulting -- it's code for a restructuring," the newspaper quoted the minister as saying.
"This is hopefully where we are going to get to. But you do that by agreement. You don't do it be being the first one to jump into the lake.
"You don't do it if there's no other course of action open to you; you do it with the support of the people who are lending to you. You cannot do it unilaterally."
A secretive meeting of top euro zone finance officials on Friday did not yield any decisions on how to proceed with Greece's debt crisis but there is a growing acknowledgement that a new plan is needed.
The plan may include pushing back Greece's budget targets, easing the terms of emergency loans in its 110 billion euro international bailout, giving it additional aid and a relatively mild restructuring of Greek sovereign debt held by private investors, official sources and analysts say.
Ireland's government has insisted that its debt burden, expected by the IMF to peak at 125 percent of Gross Domestic Product (GDP) in 2013, is sustainable.
The IMF forecasts Greece's sovereign debt will peak at 158 percent of GDP in 2013.
Academic economists in Ireland, however, have said that Ireland's debt-to-GDP level will go well above 125 percent of GDP if the debts of the country's "bad bank" and central bank losses on emergency loans to Irish banks are included.
The Irish government would like to resume borrowing from debt markets in 2012 but some economists believe it won't be able to and instead will have to borrow from a new European rescue fund, due to be up and running in 2013, when its current bailout runs out.
There are concerns that sovereign debt restructuring will be a pre-condition of borrowing from the new fund.
(Reporting by Carmel Crimmins; Editing by Hans Peters)
Popular in the Community