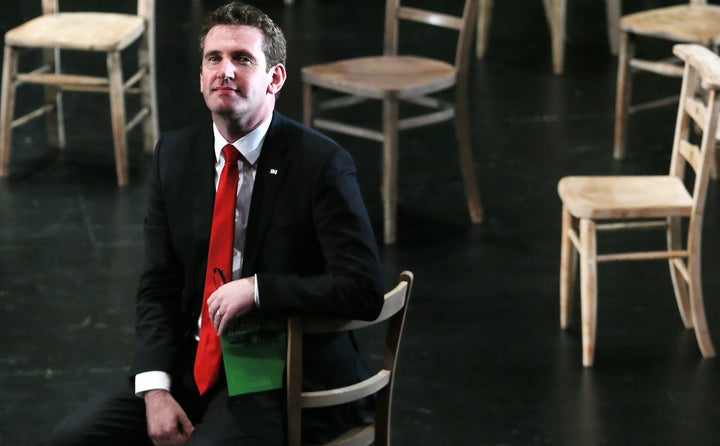 Ireland's minister of drug strategy announced Monday that the country has plans to become the latest European nation to provide medically supervised injection centers for heroin users. 
"It will effectively mean a diplomatic immunity to inject heroin in a safe, secure, passionate environment," Ó Ríordáin said of the proposed policy.
He also detailed how the policy would work during a seminar on Monday at the London School of Economics presented by the school's IDEAS International Drug Policy Project. 
"A medically supervised injecting centre is not a 'free for all' for those who wish to inject drugs," a transcript of Ó Ríordáin's remarks reads. "It is a clinical, controlled environment which aims to engage a hard to reach population of drug user and provide defined pathways to higher threshold treatment services such as medical and social interventions and counseling services."
Consumption rooms are doubly useful, he noted, because they are among the first facilities to gain insights into new drug use patterns and can help identify emerging trends among high-risk users, including the homeless. The use of the rooms, Ó Ríordáin said, is associated reducing high-risk behaviors that can increase the chance of blood-borne virus transmission, overdose and death.
If the proposal goes according to plan, Ireland's supervised injection model would be similar to those that have emerged in European nations like the Netherlands, Germany and Spain, as well as other countries like Canada and Australia.
More than 90 drug consumption rooms (DCR) have been set up in countries around the world since 1986 and have proven to be an effective component of a larger harm-reduction strategy, according to the European Monitoring Centre for Drugs and Drug Addiction.
"Research shows that the facilities reach their target population and provide immediate improvements through better hygiene and safety conditions for injectors," EMCDDA writes on its website, citing its own recent report on the issue.
"At the same time, the availability of safer injecting facilities does not increase levels of drug use or risky patterns of consumption, nor does it result in higher rates of local drug acquisition crime," it continues. "There is consistent evidence that DCR use is associated with self-reported reductions in injecting risk behaviour such as syringe sharing, and in public drug use."
Ó Ríordáin told the Irish Times that he sees such measures as helpful toward removing the "stigma" of drug addiction, which can create shame in drug users and keep them from seeking help. 
Advocates for drug policy based on public health concerns rather than criminalization praised the announcement.
"Ireland has been relatively backward on drug policy issues for many decades, which is why the government's plan to move forward with a supervised injection facility is so welcome," said Ethan Nadelmann, founder and executive director of drug policy reform group the Drug Policy Alliance. "Western Europe has long been the global leader in pioneering harm reduction strategies, which is why it's good to see fresh momentum from Ireland and other countries that initially resisted that trend."
Calling all HuffPost superfans!
Sign up for membership to become a founding member and help shape HuffPost's next chapter