This is Part II of III chronicling a trip to Ireland for 12 remote radio shows and a media trip surrounding St. Patrick's Day by the Karel Cast, Karel, Niall Forester and Dennis Cope. It started at the end of the trip with St. Patrick's Day and that article can be found at the Huffington Post Travel section here. Part III of the story from Westport to Mount Falcon links at the bottom.
All Photos Karel, Dennis Cope and Niall Forrester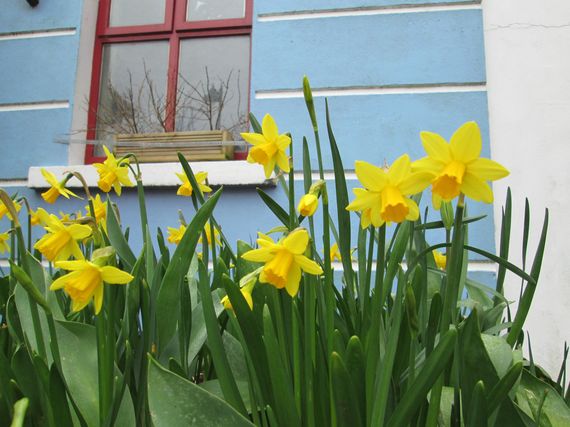 After over a dozen journeys there, Ireland remains a country of contradictions in so many ways.
First, there's the very country itself, the 32,595 square miles of some of the most breathtaking views on planet Earth bar none (about one-fifth the size of California). It's a country with beaches that resemble Australia or the U.S. and waves to match; thus an emerging surf community is beginning to flourish. It is such a phenomenon filmmaker Ken O'Sullivan captured it in Sea Fever: An Irish Surf Odyssey. His film and the continued spotlight is quickly bringing world class surfers to the Western Shores of the Emerald Isle.

And it's a country of rolling hills and valleys out of dreams with white smoke coming from distant chimneys and herds of sheep littering the pastures separated by small shale or brush walls. (The Connor Pass outside of Dingle in the Southwest comes to mind instantly.)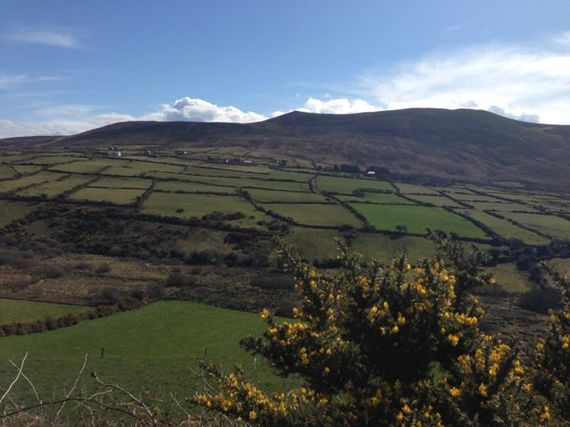 It's the bustle of Dublin, the Silicon Valley of the EU and sister city to San Jose, home to Google, Apple, Facebook, Twitter, Microsoft... every tech giant all of it in the shadow of Dublin Castle or a book written almost when time started (The Book of Kells at Trinity College) part of a city that still is avoiding sky scrapers while trying to preserve its history and keep living equitable. It's New York or San Francisco with the five star accommodations and dining to rival either. And it's star power, it's dining with Rihanna and Drake at Bono & Edge's Clarence Hotel on the River Liffe (which I did this St. Patrick's Day, they were upstairs) or Beyoncé at the 0-2 for four nights.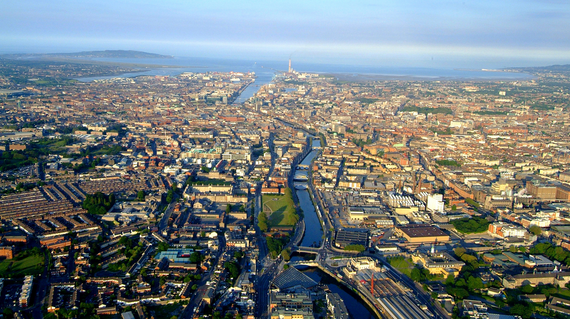 It's experience as diverse as the people, the friendliest, most welcoming I've come across all over the world. The spirit of Failté, of Welcome, is everywhere you turn. Yes, it's part economic. Yes, tourism is a huge part of their economy. Ireland has a population of roughly 4.5 million people, yet six million come through every year and those numbers are rising. Tourism adds over two billion euro to the Irish economy each year. The Irish people know this, so being welcoming to those visiting is only a plus for their country. And these people LOVE their country. Remember, this is a very old culture.
It's a country that still has bans on abortion (except in the case of danger to the mother) yet it's had a woman president. It's a hugely Catholic country that didn't allow divorce until 1996 yet same sex marriage is "sure to pass" say most I questioned in 2015. It's a country with out a real bankruptcy scheme in place for the many that now find themselves in the same boat as so many Americans, upside-down, yet, it's the only country in the EU that grew jobs and the economy under the bailout.
On a remote radio broadcast and media trip March 11 through the 19th I again met the most interesting people. And one, Malishka from Mumbai, India, an award-winning hostess of FM radio and host of her own web series was telling me of her country of India when she touched on something true about Ireland, or the United States, as well.
"India is many countries inside of one," she told me. "It's so many different places, experiences and people each place new and unique, yet so India," she concluded.
That describes Ireland: there are many Irelands inside of it and they take discovering. Get out of Dubin, Shannon, Cork, Belfast and get thee to the South, East, North, West, center, or, this year, why not go all the way around on the Wild Atlantic Way?
The Wild Atlantic Way is the longest continuous route in the Atlantic and goes from Donegal in the north west to Cork in the south east. It's 1,500 miles (with incredible side trips of under an hour) of some of the most diverse and scenic driving in the world. Along the way are ancient and newly developed stops and sign points to assist in knowing points of interest.
Getting to Ireland, unless you fly Business or First, is, of course, going to be horrific no matter the airline. You can try and make things easier with programs like TSA Pre or Global Entry, I did, and it did't do anything for the $100 and interview at LAX I endured weeks previous. I still had to take everything off and out. They explained why, but bottom line, it didn't do a thing on this trip. Aer Lingus will be offering direct flights from SFO (San Francisco) starting in April, making it easier and less arduous. Luckily the destination is worth this part of the trip.
Upon arrival in Dublin we met up with my friend Paul of Celtic Riders. For years Paul has been the only motorcycle tour and rental company in Ireland (and due to the Wild Atlantic Way is expanding that to self-guided auto tours with accommodations included). And if you ride, there's no better way to see Ireland. The highways are very well kept, and even the roads in the West and along the Wild Atlantic Way only get bad due to storms or weather damage. Ireland has a great road system throughout the country.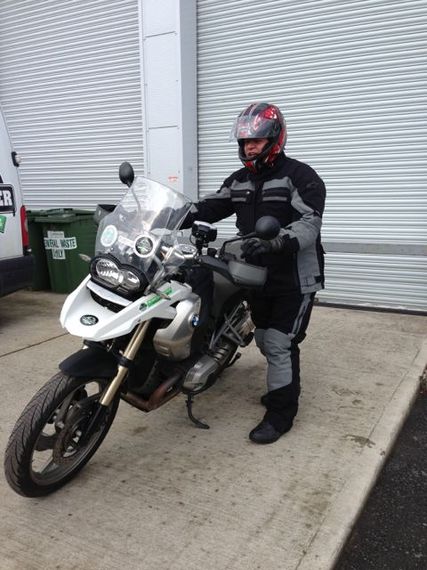 It was BMW 1200 Adventure GS as always. The heated seats and hand grips, the suspension, storage capacity, handling and ability to meet any terrain makes these bikes the obvious choice. My companion Niall Forester hopped on one and Dennis Cope followed in a rental car from Hertz with possibly the most valuable piece of equipment on the trip: the MiFi hot spot for eight euros extra a day. THE BEST investment we made when it came to maps and communication. It worked all over the island. No matter the rental company, when you travel if they offer a WiFi or MiFi hotspot get one. It even worked in the hotels.
We meandered across Ireland in a north westerly fashion heading towards the town of Westport. Westport was named the best town in Ireland to live two years ago by the Irish Times. Known as the "Venice of the West" this port community boasts world class food and lodges as well as authentic and vintage more rustic B&Bs.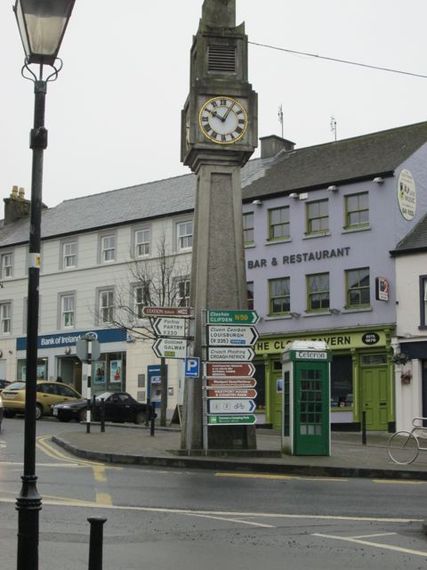 We stayed at the Knockranny and welcomed the estate feel, restaurant, bar and spa facilities on premises, high speed internet, sitting room for tea, one could get lost here for days. My suite was so grand I did a video tour a la Jackie O for TheKDW.com Rates were still in the off season, so room started at 80 euro and up, and include a sumptuous breakfast buffet.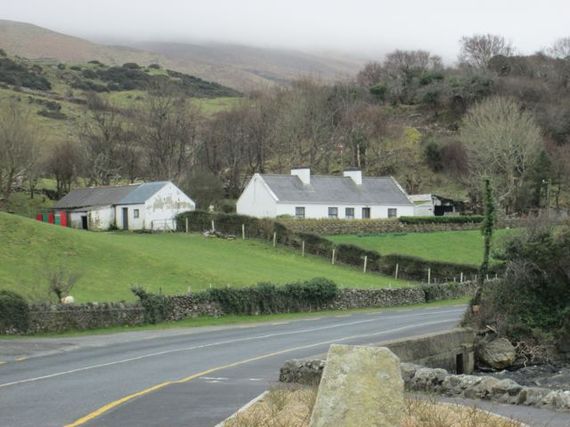 The Knockranny is surrounded by other properties with equal charm and splendor, on the side of the hill just outside town with a view of the sacred mountain Croagh Patrick (named after the patron saint of Ireland, St. Patrick). Each year some 30,000 walk this shale and slate mountain barefoot to commemorate the famine and the disaster of the Doolough Pass (more on that later).
Niall and I ventured in to Westport to see how the Craîc was (the fun, the haps, the party) at local sensation Matt Malloys. Matt is the flutist in the Grammy-Award-winning band The Chieftans. Each night he has local musicians come in, many hand picked by him, and sing and play for one or 100. Grammy Awards adorn the bar and it's an odd juxtaposition of local pub in the West on the cusp of the Wild Atlantic Way County Mayo and, well, Grammys. One look around Westport the next morning and it's easy to see why Malloy calls it home.
That pub will always have a unique and somewhat funny memory for me because in 15 years it's the only place I have ever encountered homophobia in Ireland. Yup, two bar patrons decided drinking with a full blown gay man was just too much for them (I know so, they said so) so they left. Where were these lads from? Some remote area of Ireland still steeped in bigotry? Nope, Nashville, Tennessee, good ole' USA. As a patron said to me as he bought me a Middleton, "always your own that turns on ya, isn't it now?"
Niall and I called it a night and headed back to our own pub in-hotel. A warm pot of tea with Baileys, a freshly baked scone with fresh jam and whipped butter followed a few hours later by the freshest vegetable soup (creamy, not brothy) and brown bread around. After that, jet lag and a huge comfy bed. It was cold in Ireland, so I, of course, opened all the windows so my tomb could chill to the lovely 65 degrees or so sleeping requires. Finally a chill-enough hotel room where the air was so fresh you could literally smell the freshness all night. Ahh, the hills of the West: the purest water (just ask the freshwater mussels that only live in streams there because of their purity); the freshest air (or the fabulous white moss that only grows where there's no impurities in the air) and diverse vistas.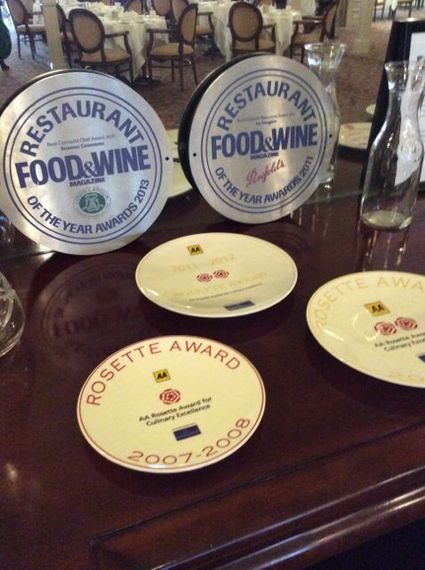 Breakfast at the Knockranny's award winning dining room, a quick and easy checkout and then it's back on the bikes and off to the Doolough Pass. Paul at Celtic Riders has planned our trip and has told us that this place is a must-visit.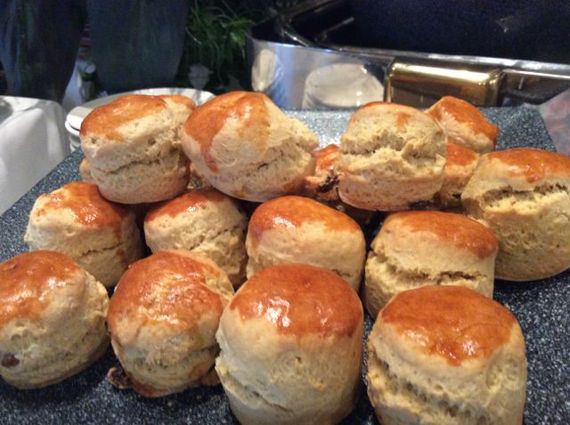 And he has mapped out several interesting things along the way. So we hopped on not really knowing the destination or what would happen along the way, only that we had to be at Mount Falcon Estate a few hours away at some point to check in and have dinner. An unplanned day on the West of Ireland...what was supposed to be just a fun day trip for three friends turned in to one of the most moving and beautiful experiences for all, one that exemplifies Ireland and the Irish spirit of Failté.
To hear Karel get the Karel Cast App, subscribe in iTunes to the Podcast or simply go to the most incredible website on all the planet, save this one, TheKDW.com