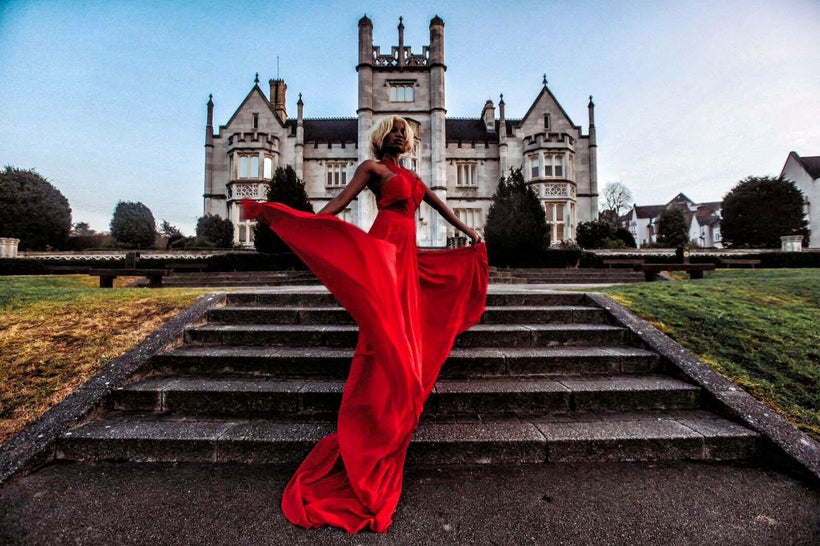 Irene Major may be known for her extravagant luxurious lifestyle and the immensely spacious castle/ abbey that she calls home but she is very much connected to her roots. Before she became the Empress of Ingress, the former top model and actress was just a girl from Cameroon, Africa with big dreams. Irene recently welcomed hit international luxury show, "Revealed With Bola Ray" into her home and spoke to the award winning journalist about her favorite things and prized possessions. She may live in a 47 bedroom castle but her heart is somewhat still back home in Africa and that is something she vows to never let go of. In the past year it is not fashion and jewelry that has consumed the wife of Sam Malin and mother of five with one on the way, it is human rights or the lack thereof that has been causing Irene to lose sleep. As someone who understands discrimination, Irene has become alarmed by the treatment of LGBT youth and adults in Africa. Africa has some of the harshest anti-gay laws in the world which prosecutes same sex relationships with penalties of harsh prison sentences. "There have been news stories about people being abused and killed because of their sexuality and their deaths are being validated by "so called tradition" as some say. This is not right.This is tragic and it must stop. Hate should never be acceptable on any level- no matter where you come from or live," Irene exclaimed. After having heard enough incidents of abuse and murder due to homophobia , Irene decided to use her platform to bring awareness to this issue through a new campaign and foundation that she entitled, "Gay In Africa."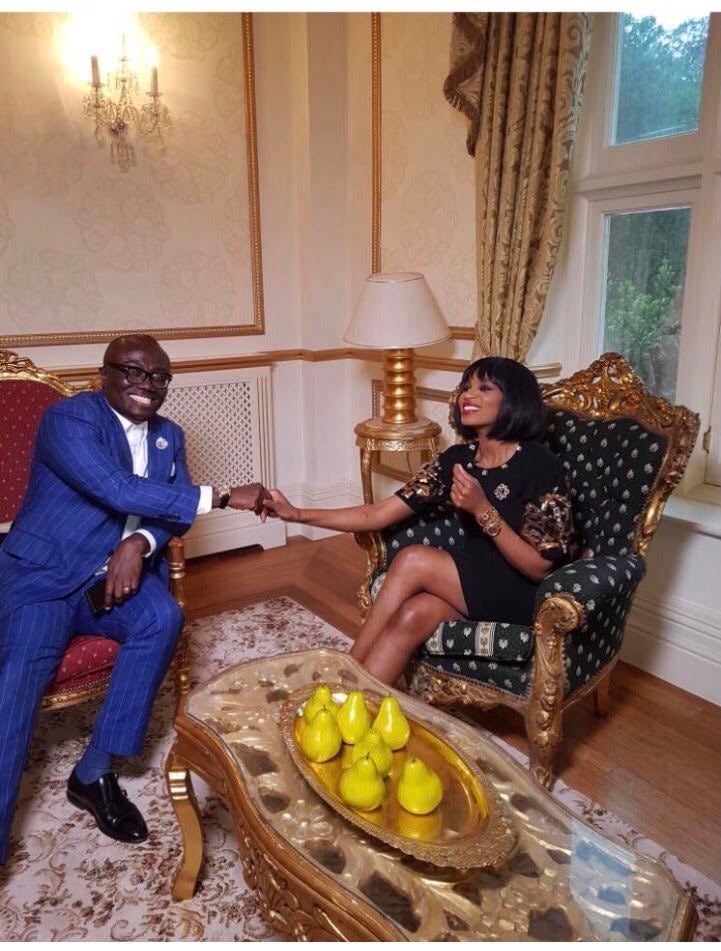 Tell us about your new campaign. I have always had LGBT friends and I was never raised to hate them or even to consider them differently. My parents taught me to take all humans equally, without discriminating on the basis of colour, religion or sexual orientation. Hate has never been part of my upbringing and this spirit of "do not hate" I pass on to my own children. To those who say that being LGBT is unAfrican, I can happily tell them that it would be hard to find parents less typically African than my own.
Why is it important to you?
First of all I owe the LGBT community in my country, and continent, an apology for not taking this matter seriously earlier when I set up my charity IM Life a decade or so ago to focus on poverty. Since then there has been much persecution and killing of LGBT Africans and now  I must raise awareness of the abuse that this community faces.
I deplore the fact that the African LGBT community is in many instances barred from contributing to Africa society and persecuted and at worst killed simply on the basis of whom they choose to love. What inspired you to create it?
On the one hand I was inspired by endless stories of persecution in Africa and the other hand my own views on the equality of all humanity underscored by my own experience of what the LGBT community brings to societies where it is not persecuted. In fact, we rightly praise the benefits that people such as Elton John bring to Africans through helping the fight against HIV. But in our very own African LGBT community we have our own potential Elton Johns and Ellen DeGenereses who can be liberated and nurtured and give back rather than staying fearfully in the closet or being persecuted.
My faith also inspired me; I am very spiritual. God is a loving God who would never allow humans to kill other humans and I ask that people show love to all; to see the goodness and potential of all souls. How has it impacted you personally. I have LGBT friends in Cameroon and worldwide and I see their love and the kindness of their souls. They have  long been my friends and many of my very best friends today are members of the LGBT community. To me love is priceless. Love is love. Let love live.
Explain the dynamics of African culture and the attitude towards members of the LGBT community. How does tradition shape views?
I do understand and am well aware that many Africans are hostile to the LGBT community. However it is a fallacy to claim that the LGBT community is somehow unAfrican. Human rights are universal and indivisible. Hiding behind supposed traditional culture is an abhorrent pretext for violating human rights. The LGBT community is often also picked on as an entirely innocent scapegoat scapegoat for problems (and hangups) that lie elsewhere.
Ironically, the tradition that creates a negative attitude towards members of the LGBT community in Africa is based on a narrow, "à la carte" and selective interpretation of certain scripture that ignores the wider lessons of scripture; moreover, there are multiple examples of pre-colonial LGBT acceptance and tradition throughout Africa.
What will you be doing in this campaign.
Fortuitously, this campaign turns out to be touching a significant cord and we have been approached by a number of worldwide charities, organizations and individuals who want to support us and help us.
In addition to the overriding aim of boosting awareness of the issues, we want to see the law changed to end homophobia and discrimination against the LGBT community, we want to see attitudes changed so that extra-judicial persecution and violence ends and we would like to consider specific ideas such as local support groups and safe-houses/safe-spaces. It shameful that it is necessary to remind people that it is not right to persecute or kill others. Period.
We intend to makes steps towards this through events, social media, interviews, partnerships and lobbying.
What do you want people to get out of this? I want African people to be aware that there is an LGBT community throughout Africa and I want the world to know that this community is persecuted in many parts of Africa. In many parts of Africa, LGBT people can be killed for their orientation and in some they are subject to a legally-sanctioned death penalty.
I want to give a voice to the voiceless. I want LGBT Africans to find their own voices. To come out from the shadows and to contribute fully and broadly to their countries and continent.
Any wishlist collaborations? Amnesty International
Outright Action International
Fellow Africans sharing the same fight
Anything else we should know? Event? Date??
Launch date is late July 2017 – watch this space!
REAL LIFE. REAL NEWS. REAL VOICES.
Help us tell more of the stories that matter from voices that too often remain unheard.
This post was published on the now-closed HuffPost Contributor platform. Contributors control their own work and posted freely to our site. If you need to flag this entry as abusive,
send us an email
.