(Adds statement from San Diego mayor)
SAN DIEGO, July 22 (Reuters) - San Diego Mayor Bob Filner, facing pressure to resign over allegations of making lewd comments and unwanted advances toward women, was hit with a sexual harassment lawsuit on Monday by a former aide who accused the 70-year-old politician of asking her to "get naked" and kiss him.
The lawsuit was brought by the mayor's former press secretary, Irene McCormack Jackson, three days after the county Sheriff's Department set up a telephone hotline to field complaints of sexual misconduct against him.
McCormack Jackson is the first woman since the scandal broke a week and a half ago to charge publicly that the mayor, a Democrat and former 10-term U.S. congressman from California's second-largest city, had harassed her.
The mayor has recently admitted to inappropriate behavior toward female staff members but has indicated that he would not step down.
The 11-page suit, filed in San Diego County Superior Court, accuses Filner on one occasion of placing McCormack Jackson in what she described as a virtual "head lock" - drawing her close with an arm gripped around her neck - while he suggested they get married and asked, "Wouldn't it be great if we consummated the marriage?"
The complaint quotes Filner on a separate occasion, last month in the press secretary's City Hall office, as telling her, "When are you going to get naked? Come on and give me a kiss." The lawsuit said she responded by telling him he should leave.
"The past six months turned out to be the worst time of my entire working life," McCormack Jackson told a news conference. "I had to work and do my job in an atmosphere where women were viewed by Mayor Filner as sexual objects or stupid idiots. I saw him place his hands where they did not belong on numerous women."

"I am saddened by the charges that were leveled against me today," Filner said in a statement in response to the lawsuit.
"Once due process is allowed to unfold, I am certain there will be a better understanding of this situation," he said. "I remain committed to the people of San Diego and the work that needs to be done. My dreams and plans for moving this City to new heights are continuing."
The mayor went on to add that he did not believe "these claims are valid."
McCormack Jackson was hired by Filner in January but resigned as the mayor's spokeswoman in June and is now director of communications for another city department.
Calls for Filner's resignation began on July 11, when former San Diego city councilwoman and fellow Democrat Donna Frye joined two attorneys in leveling allegations at least one woman, who they did not name, had accused the mayor of harassing her.
Filner responded by acknowledging that he had "failed to fully respect the women who work for me and with me, and that at times I have intimidated them."
He went on to say he had "reached into my heart and soul and realized I must and will change my behavior," adding that he was seeking professional help and that he and his staff would undergo sexual-harassment training.
Days later, Frye and the two lawyers, Marco Gonzalez and Cory Biggs, called again for Filner's resignation and gave more graphic details of his alleged behavior. Frye said then that the mayor had made unwelcome advances against two constituents and had "jammed his tongue down" the throat of one of them.
Marco and Gonzalez said a client who worked for Filner had alleged he groped her and suggested that she not wear panties.
In recent days, a number of prominent local Democrats have publicly urged Filner to quit, including San Diego-area U.S. Representatives Susan Davis and Scott Peters and San Diego City Council President Todd Gloria.
Filner's top two aides also have resigned since the scandal emerged.
Before he was elected mayor in 2012, Filner represented the southern portion of San Diego and much of the California-Mexico border area for 20 years in the U.S. House of Representatives, including a stint as chairman of the House Veterans Affairs Committee. (Additional reporting by Alex Dobuzinskis, Writing by Steve Gorman; Editing by Dan Whitcomb and Eric Walsh)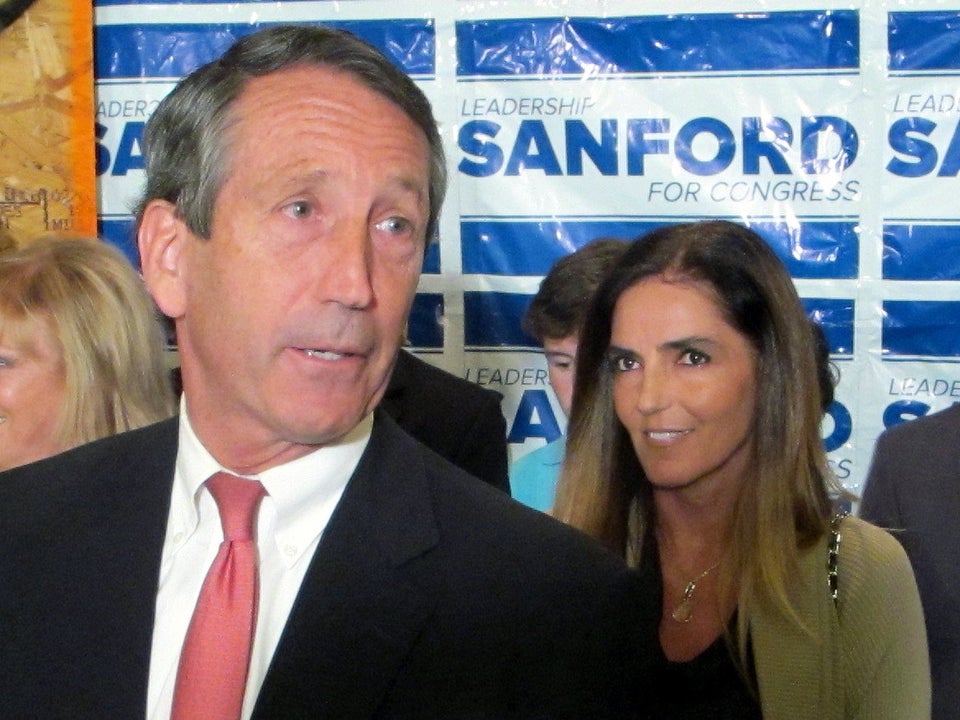 Politicians Who Wanted A Second Chance
Popular in the Community