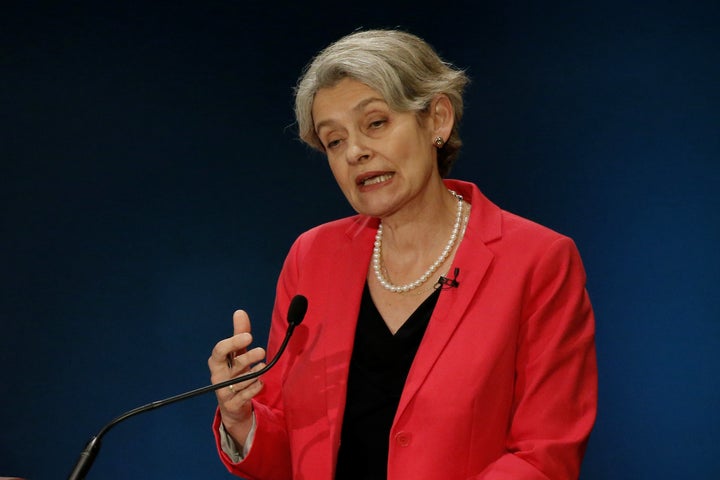 The United Nations is set to select a new secretary-general at the end of 2016 as current leader Ban Ki-moon's term runs out, and for the first time in the organization's 70-year history, a woman could take the position of the world's top diplomat.
Since the U.N. began soliciting candidates in December, Bulgaria's Irina Bokova has emerged as a potential favorite for the position. Bokova, 63, is the current director-general of the United Nations Educational, Scientific and Cultural Organization -- the first woman to hold the title -- but is now openly campaigning for the role of secretary-general.
The secretary-general is officially the chief administrative officer of the United Nations, but the role has evolved over time from that vague mandate. It now entails a mix of global diplomacy and oversight of the staff at the U.N.'s executive office. This year's selection process for the position is different than in the past, as the United Nations has asked member states to formally nominate a candidate for the post in an attempt to bring more transparency to the process.
Bokova secured the nomination from her home country in February after beating out fellow Bulgarian and European Commission Vice President Kristalina Georgieva -- who was also considered a top candidate. Now that Bokova has Bulgaria's backing, many U.N. observers have tipped her as a leading candidate for the nomination.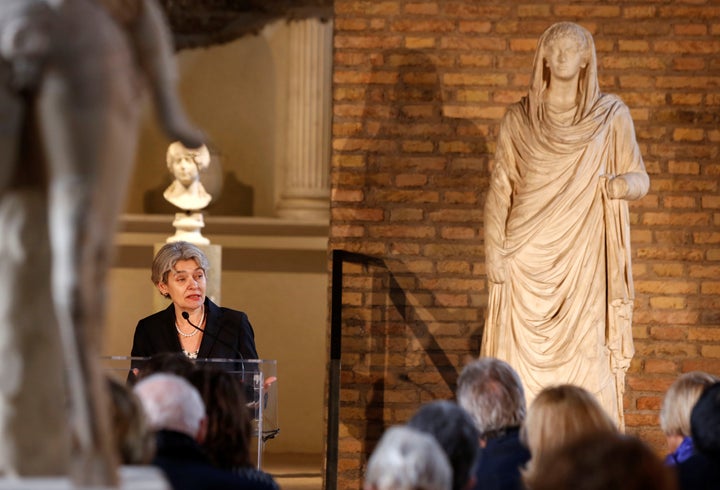 Bokova was born in Bulgaria's capital of Sofia, and attended universities in Russia and the United States, including Harvard. She has worked numerous political and diplomatic positions at the United Nations since the late 1970s, and served as foreign minister of Bulgaria for two years during the 1990s. 
As UNESCO director, she has publicly condemned the destruction of World Heritage sites by militant groups ― including the self-described Islamic State's demolition of ancient temples in Palmyra, Syria. 
In addition to Bokova's extensive diplomatic experience, analysts say several other factors play in her favor. The role of secretary-general is intended to rotate through regions of the world, and Eastern Europe has yet to be represented.  
Many member states and activist groups also argue that after eight consecutive men in the post, it is more than time for a woman to head the United Nations. When the U.N. issued its letter calling for candidates, it urged states "to consider presenting women, as well as men, as candidates for the position of Secretary-General."
"There is a lot of interest in having a woman this time around, and also there are so many talented possible candidates. The argument can't be any longer that there aren't any qualified women," Jean Krasno, a professor at the Colin Powell School at City College of New York, told The WorldPost. Krasno, a U.N. expert, is chair of an online campaign to elect a female secretary-general.
But Bokova's nomination isn't without controversy. Under her leadership, UNESCO recognized Palestinians as full members of the organization in a move that spurred backlash and defunding from Israel and the United States in 2011. There is also contention surrounding Bokova's membership in Bulgaria's Communist Party during the Cold War, and her father's former job as editor-in-chief of its propaganda publication.
Bokova defended her time in Bulgaria's Communist Party after her election as director-general of UNESCO in 2009, saying that she had always been pro-democracy and reform. Some media observers have also characterized Bokova as the Kremlin's favored candidate, but other analysts have disputed the claim.
"Rumor was circulating for a while that was true [that the Kremlin backs Bokova], but then there's never been anything to validate that," Krasno said. "I think the Russians are not going to reveal what their stance is on any of the candidates yet, but they want it to be Eastern European."
There are now six candidates officially in the running, including two other women from Eastern Europe. This is now the beginning of a long and unprecedented campaign, which has a good chance of ending with the first woman as head of the United Nations.
REAL LIFE. REAL NEWS. REAL VOICES.
Help us tell more of the stories that matter from voices that too often remain unheard.