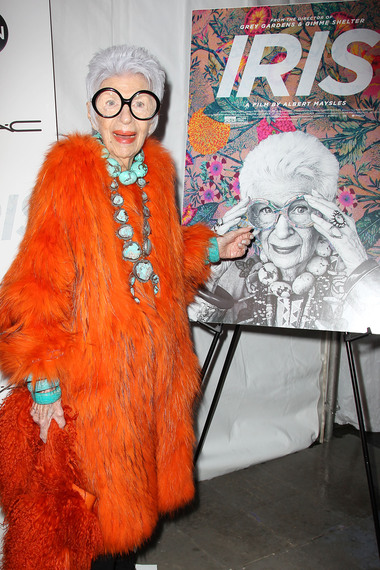 This week the IRIS film finally debuted at the Paris Theater, which is symbolically located adjacent to The Plaza Hotel and across from Bergdorf Goodman where a window display design inspired by Iris Apfel is currently in rotation. Peculiar to stylishly dressed fashion people including: Kelly Rutherford, Jenna Lyons, Stefano Tonchi and Elie King, just to name a few, filed through the doors of the theater, stopping to pose for pictures and socialize with a crowd of TV personalities, socialites and high end bloggers. On my way to get popcorn, I saw the teacup size Nicky Hilton wandering around, perhaps on her way to find a seat and maybe some bonbons.
As soon as I entered the theater, I instantly spotted the "bird of fashion" Iris Apfel, sitting quietly, awaiting the film that profiles just small glimpse of her life to start. She looked like a tropical rare bird in this bright orange feathered or fur like jacket with her signature spectacles and humungous turquoise necklaces. She was wearing her personal collection.
As far as the film goes, it was funny and intriguing and the last historical film directed by Albert Maysles, also known as "America's best cameraman." Anyone interested in the intersection of design, architecture and fashion needs to see the film as it's so aesthetically pleasing to witness how darling Ms. Iris creates worlds upon worlds of style so effortlessly.
In one scene of the film, darling Ms. Iris goes on a long tangent about how she's not pretty, and she grew up knowing she wasn't pretty but she doesn't like pretty and furthermore doesn't care because she has style and that's what matters the most. Though, most would agree that she is in fact a beautiful soul. You'll also get a glimpse of her homes in New York and Palm Beach. Both of these homes kind of remind me of my great grandmother's house, which was filled with lots treasures and trinkets as well, and that's what Iris and Carl's homes are filled with: lots of priceless treasures.
The film premieres on April 29 nationwide. Dress up and go to a matinee with your friends!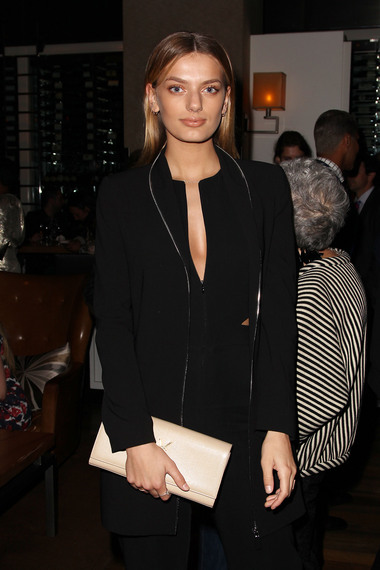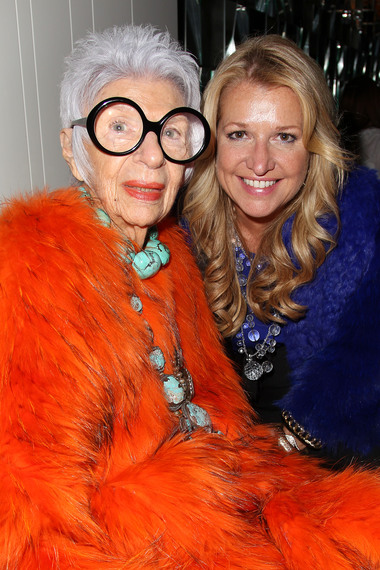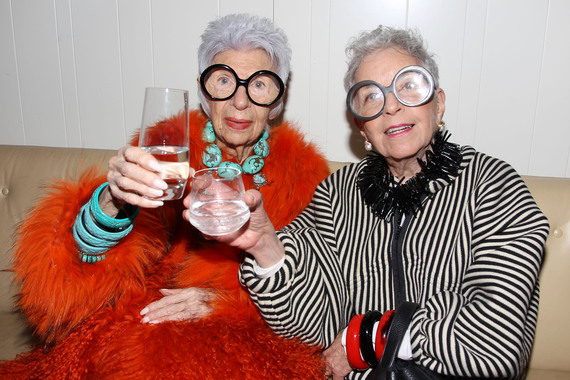 Photo credit: Kristina Bumphrey/StarPix