Irish Labour Party Senator Aodhán Ó Riordáin ripped into his country's government for its warm response to the election of Donald Trump as president in a passionate speech that's gone viral.
"Edmund Burke once said that the only way evil can prosper is for good men to do nothing. America has just elected a fascist," Ó Riordáin said on Nov. 10. "And the best thing that good people in Ireland can do is to ring him up and ask him if it's OK to still bring the shamrock on St. Patrick's Day."
"I'm embarrassed by the reaction of the Irish government to what's happened in America," he added.
Irish Prime Minister Enda Kenny, leader of the more conservative Fine Gael Party, apparently did confirm in a phone conversation with Trump that he would attend the White House's St. Patrick's Day celebration. Kenny, who has previously condemned Trump's bigoted remarks, offered the president-elect his "sincere congratulations" and shared his belief that "under [Trump's] leadership our bilateral relations will continue to prosper."
But Ó Riordáin argued it is not time to let up the pressure on Trump.
"Can the government not understand what's happening? We're at an ugly international crossroads. What's happening in Britain is appalling, what's happening across Europe is appalling," Ó Riordáin warned.
"It has echoes from the 1930s. And America ― the most powerful country in the world ― has just elected a fascist," he added.
Rather than resume normal bilateral relations and prioritize concerns about American investment in Ireland, Ó Riordáin called on the Irish government to consider carefully how best to confront Trump and the tide of fascism that he represents.
"I want to ask you leader, to ask the Minister for Foreign Affairs into this House and to ask him how we are supposed to deal with this monster who's just been elected president of America," he concluded. "Because I don't think any of us in years to come should look back on this period and not say that we did everything in our power to call it out for what it is."
Before You Go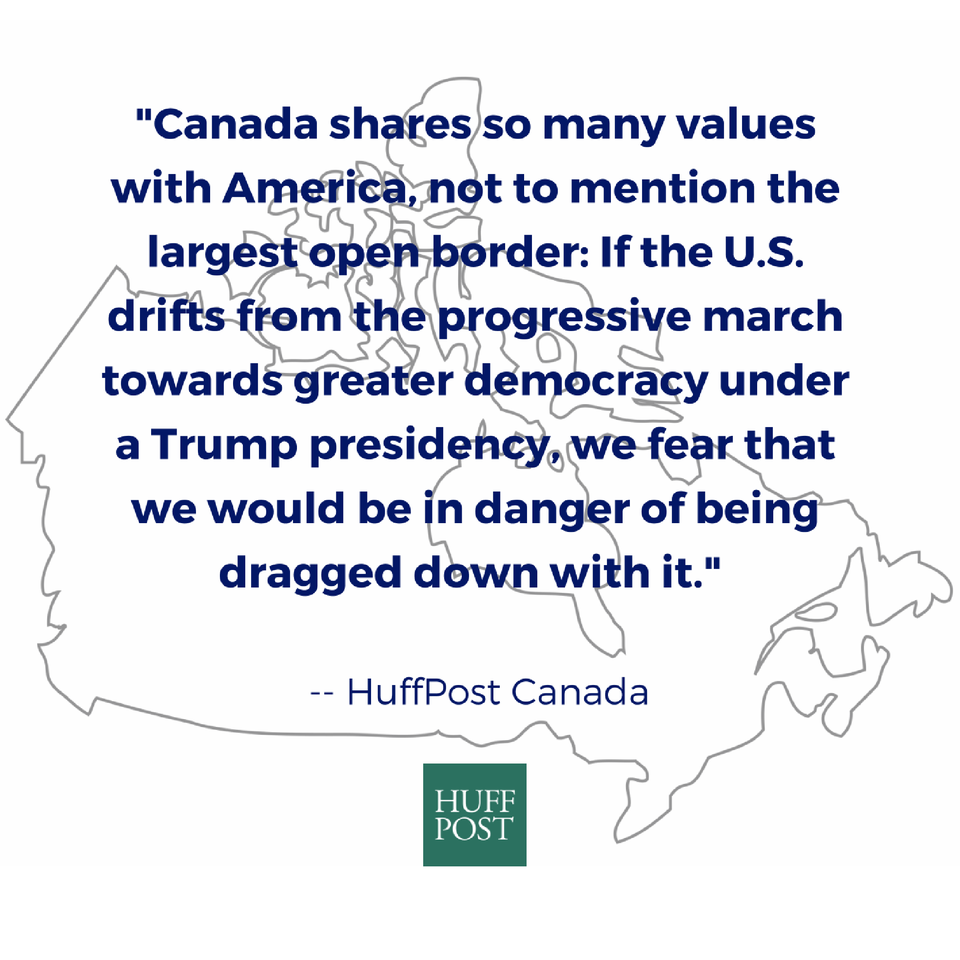 This Is What The World Finds Scariest About Trump
Popular in the Community