After Ireland's historic decision on Friday to repeal one of the most restrictive abortion bans in the world, Irish citizens are paying tribute to the Indian immigrant whose death galvanized the country's abortion rights movement.
People gathered in Dublin over the weekend to lay flowers, light candles, and leave notes near a mural of Dr. Savita Halappanavar, a 31-year-old Indian dentist who died in 2012 of a septic miscarriage after an Irish hospital refused her requests for an abortion.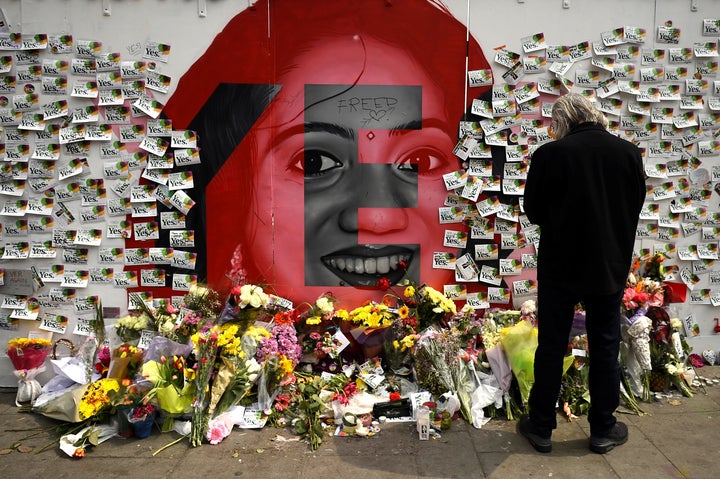 Halappanvar's father, Andanappa Yalagi, told The Irish Times that he and his wife were "really, really happy" about the results of the referendum. The father, who lives in the southwestern Indian state of Karnataka, said that he hopes the abortion rights legislation that comes from this vote will be called "Savita's law."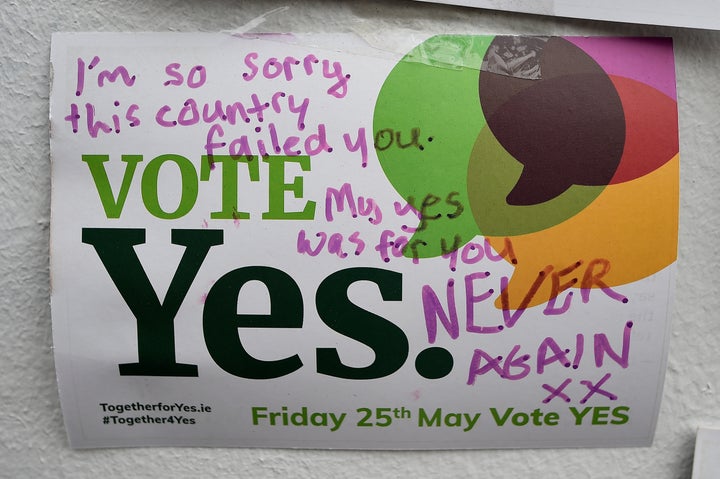 The leaders of the "Together for Yes" coalition, an umbrella organization that represented abortion rights groups in Ireland ahead of the referendum, said on Sunday that they supported naming the law after Halappanavar.
"In terms of Savita and her family I think our country owes them a great debt," Together for Yes co-director Grainne Griffin told Independent.ie. "And we were so honored and so touched by the support that they lent to the campaign over the course of it."
The story of the Halappanavar's tragic death had angered thousands across the country, resulting in mass protests and increased activism around the issue.
On Friday, as the results of the vote in favor of the repeal were read out at Dublin Castle, the assembled crowd chanted Halappanavar's name.
Halappanavar married her husband, Praveen, an engineer, in 2008. The pair moved to Galway, where Halappanavar worked as a dentist for four years.
In 2012, Halappanavar discovered she was pregnant and was excited about the prospect of becoming a mother, according to The Guardian. But during her 17th week of pregnancy, the woman began experiencing severe back pain.
She was admitted into University Hospital Galway on Oct. 21, 2012. Doctors realized that she was having a miscarriage.
After learning that her child would not survive, the woman asked several times for an abortion, according to The Irish Times. Hospital staff refused, reportedly informing the couple that because Ireland is a "Catholic country," they couldn't terminate a pregnancy while a fetal heartbeat could still be detected. The woman, a Hindu, reportedly told hospital staff, "I am neither Irish nor Catholic," but the staff said insisted that they couldn't perform the abortion.
Halappanavar's husband said she then spent three days "in agony" until the fetal heartbeat stopped. The dead fetus was removed from her body ― but by then, the woman had a serious infection. She was transferred into an intensive care unit, where she fell into septic shock and died on Oct. 28, 2012.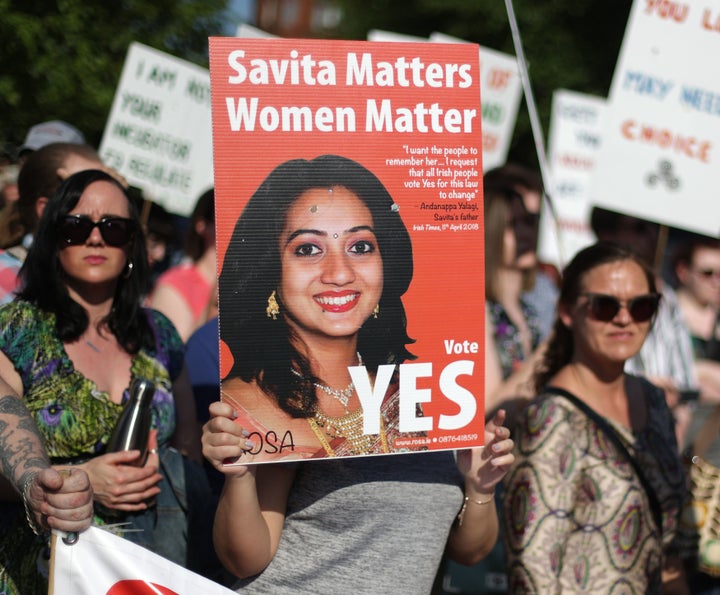 News of Halappanavar's death angered thousands in Ireland. More than 10,000 protestors took to the streets of Dublin that November to march to the Irish Parliament, chanting, "Never again." Similar protests occurred in Galway, Limerick, and outside the Irish embassy in London, The Guardian reports.
Halappanavar's father issued a personal plea to Ireland's prime minister at the time, Enda Kenny, to change the country's restrictive abortion laws. The Catholic church in India also expressed dismay that the hospital had refused to allow the abortion to save Halappanavar's life.
Ireland's national health service determined in 2013 that confusion over Ireland's abortion law partly contributed to Halappanavar's death.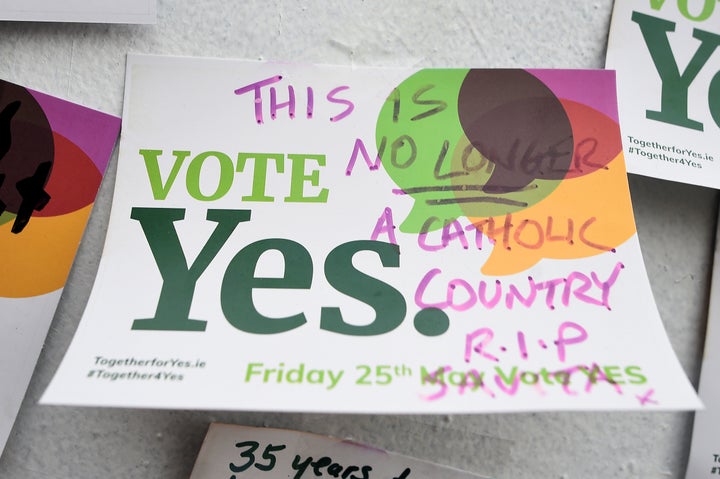 But for many young Irish women, Halappanavar's death was a turning point.
Melissa Barnes, a 20-year-old medical student, told The New York Times that Halappanavar's death helped women her age realize how Ireland's restrictive abortion laws could affect them.
"It was such tragedy of epic proportions that doctors were unable to provide basic care for her because red tape tied their hands," Barnes said. "I think what it really did was, it woke up young people, particularly young women, to how easily something like that could happen."
Halappanavar's mother said she saw Friday's the historic vote as a "victory" for their daughter.
"Her soul will rest in peace now," her mother, Akkamahadevi Yelagi, told the BBC.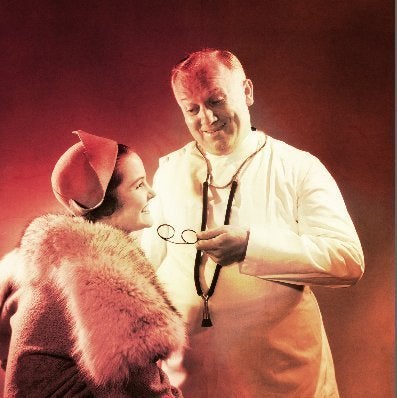 Myths About Abortion That Need To Be Busted
Popular in the Community