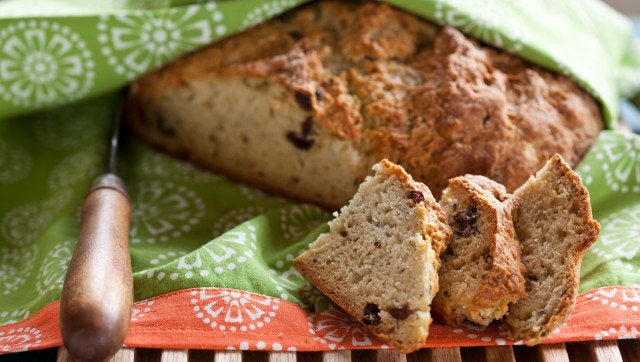 Slow Down is our series aimed at de-stressing your life by setting aside some time to actually enjoy the process of making food. If you can take time for the gym, you can take time for the kitchen. So slow down and start enjoying the rewards.
Most beginner home cooks run the other way when faced with the idea of baking bread. The thought of dealing with yeast and sourdough starters can be a lot to take in when first learning your way around the kitchen. Even for those of us who have been cooking for years, bread baking is a whole other beast that not many want to face.
But, you do. If not for the wonderful aroma that fills your kitchen when homemade bread is baking in the oven, than for the taste of that freshly-made loaf that no store-bought bread can rival. Sure, bread baking can be stressful. But that's only if you don't take the time to slow down and pay attention to what you're doing. When you do those things, bread baking becomes enjoyable, almost meditative.
To start you off in your bread-baking adventure, we're going to keep it simple. An Irish soda bread is just the way to do that. There is no proofing of yeast required and nothing needs to rise. Basically everything that can be scary when it comes to bread baking is not an issue with Irish soda bread. And, you'll get to try your hand at kneading dough, which is our favorite part.
Check out these other quick bread recipes you can try.