MIRAMAR, Fla. ― Florida braced for impact early Sunday as Hurricane Irma's eyewall slammed into the Lower Keys with life-threatening winds and rain.
Irma had weakened slightly on Saturday as it moved past northern Cuba, but regained strength overnight as it headed northwest toward the Tampa area, leaving hundreds of thousands of people without power. The storm was upgraded to a Category 4 hurricane at 2 a.m. ET on Sunday.
Irma has killed at least 22 people and displaced thousands so far. The storm's unexpected turn caught residents of Tampa and surrounding areas off guard, The Associated Press reported, noting that Tampa hasn't weathered a major hurricane since 1921. Irma was downgraded to a Category 3 hurricane on Saturday after pummeling much of the Antilles islands as a Category 5 over the last week. The National Hurricane Center expected the storm's maximum winds to increase again once it moves away from Cuba and towards Florida.
Gov. Rick Scott (R) stressed that people in evacuation zones absolutely had to leave. Roughly 6.3 million people have been told to evacuate, according to the Florida Division of Emergency Management.
***Scroll down for the latest updates***
Irma is forecast to make landfall in the Florida Keys on Sunday morning before approaching Naples on the state's southwest coast, fluctuating in intensity while remaining extremely dangerous. Up to 25 inches of rain may fall in some parts of the Keys. The National Weather Service strongly urged anyone remaining in the Keys to evacuate immediately, warning in a tweet that Irma is "as real as it gets."
Although the center of the hurricane is now expected to miss Miami, meteorologists say they believe the city will still see life-threatening winds.
Wind gusts in Miramar, which is about 25 miles northwest of Miami, had reached about 35 mph to 40 mph by midday, according to weather reports. There were periods of scattered thunderstorms throughout the day, with rains picking up and a tornado watch going into effect in the evening.
Tropical storm effects, including high winds, prompted a curfew in Broward County at 4 p.m. County officials are expecting a storm surge of between 2 feet and 4 feet, and 12 inches to 24 inches of rain over the next 24 hours.
Areas in southwestern Florida are also at risk of severe coastal flooding due to a predicted storm surge, which in some places could be more than 15 feet above ground, Scott said Saturday afternoon.
Irma set a new record Thursday with wind speeds of at least 185 mph for a period of 37 hours ― the longest any storm on record has maintained such high velocity. The storm's maximum sustained winds have decreased to 125 mph, but are expected to strengthen to 160 mph over the Keys on Sunday.
Travis Waldron, Sebastian Murdock and Paige Lavender contributed to this report.
Read more updates about Hurricane Irma:
Before You Go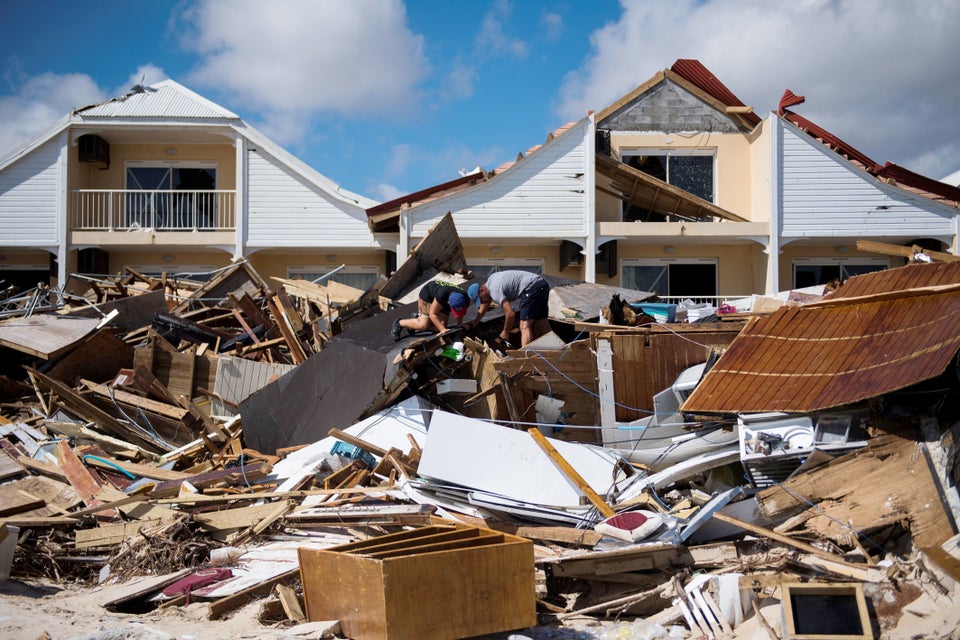 Hurricane Irma Devastation
Popular in the Community