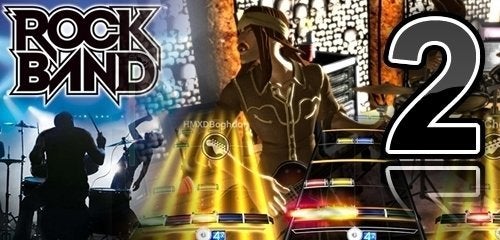 I climbed into the car the other night, thankful that my 17-year-old son finally had his driver's license so he could pick me up at the train station. I could hear the music thumping before I got in.
As soon as I opened the door, it hit me. That song.
It was Foreigner, playing Jukebox Hero. It wasn't on the radio or even on a CD. It was coming from his iPod, which was jacked into the car's sound system.
My God, I thought, haven't I taught him any better than this?
"Why are you listening to this?" I asked, trying to hide my horror.
"It's on Rock Band," he said. And then he flashed through some of the other video-game-inspired selections that he'd downloaded from iTunes: Journey, Rush, Boston.
What's next -- Bad Company? Asia? Kansas, for pity's sake?
It's bad enough that so-called classic-rock stations clog the airwaves with the worst of the 1970s and 1980s -- but to have the videogame industry spoon-feeding it to a generation that doesn't know better is too much.
OK, so I'm a snob. I admit it.
I spent 20 years writing about popular music and had strong likes and dislikes, as any critic should. Hooray for the Allman Brothers -- and fie on the Outlaws, Molly Hatchet and the rest of the mindless Allman wannabes. Yes to David Bowie and Lou Reed; no to Yes and ELP and the Alan Parsons Project.
Since I stopped writing about music in the mid-1980s, I've still maintained my interest, even as I shifted my professional focus to film, theater and TV. I pay enough attention to know who's who and what they sound like; my ears are always open, as they say.
And I tried to school my sons in the classics: Beatles. Rolling Stones. Chuck Berry. Bruce Springsteen.
And that's why I hate the games Rock Band and Guitar Hero.

For the rest of this post, click here to go to my website, www.hollywoodandfine.com.
Calling all HuffPost superfans!
Sign up for membership to become a founding member and help shape HuffPost's next chapter