Archaeologists working at a massive Iron Age excavation in England have uncovered chilling details of an apparent massacre that occurred close to 1,800 years ago.
"There is obvious evidence of violence and assault in the ramparts," a spokesman for the University of Cambridge told the Western Morning News. "Researchers found defleshed and chopped-up human remains dating back to the time of the Roman Conquest."
"It's unusual to find this number of bodies on any site, let alone from the Iron Age," he said.
Researchers have so far failed to uncover who exactly mutilated the remains, however, according to The Independent. While the massacre appears to have occurred around the time of the Roman invasion, Romans have not typically been linked to such practices. On the other hand, Iron Age Britons have been known to deflesh victims.
The site has also turned up several other strange burials, including human skulls and bodies thrown haphazardly into open pits to be eaten by animals.
After three years of excavations, researchers hope they have a better grasp of what made the site special to generations of Iron Age inhabitants. Despite the evidence of fortifications, the area also experienced peaceable periods that fostered community togetherness and a "collective identity," according to the Western Morning News.
The site will be open for guided tours until Sept. 12.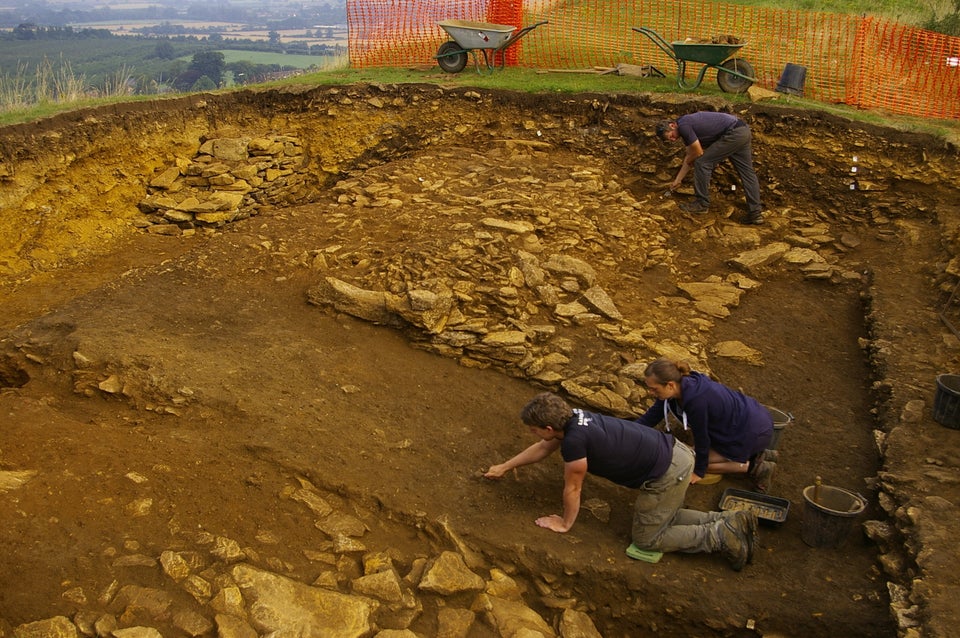 Brutal Secret Uncovered by Archaeologists at Ham Hill