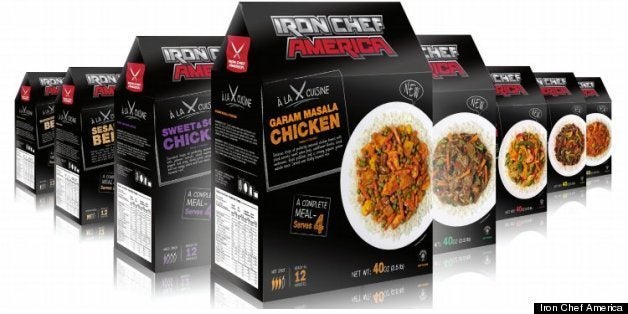 A few months ago, Ina Garten debuted a line of frozen meals. We were sad. Frozen dinners seem like the opposite of what Garten champions on "Barefoot Contessa" -- beautiful home-cooked meals that are approachable and delicious.
But perhaps her foray into the frozen food aisle was just the beginning of a new Food Network brand extension. Now, "Iron Chef America" is also launching a line of frozen meals. The press release claims the "A La Cuisine" meal kits are "packed with premium meats, farm-picked veggies, gourmet sauces, and aromatic basmati rice." Additionally, marketing materials tout the meals as "low in sodium."
We'll get to those claims in a minute -- first, let's point out the obvious. "Iron Chef" is all about cooking fresh ingredients in a short amount of time. The foods used are generally minimally processed and the dishes are cooked from scratch. These meal kits do not at all resemble the Iron Chef spirit. While the press kit encourages "cooking," a frozen dinner barely counts.
Now, let's take a look at some of the meals. The sauce for the Mongolian beef frozen meal has 1030 milligrams of sodium for one quarter of the package -- that's 43 percent of the average person's total recommended sodium intake. While the calorie and fat content of the meals are fairly low, this isn't exactly healthy food. This is processed food, with ingredients like hydrolyzed soy protein, caramel color and xanthan gum.
It's not realistic for Bobby Flay or Cat Cora to come to your house to make dinner. But instead of cooking these meals that have very little to do with the actual television show, perhaps Iron Chef recipes might make a bit more sense.
Still want the frozen versions? You can learn more about them here, or watch a video about the line below.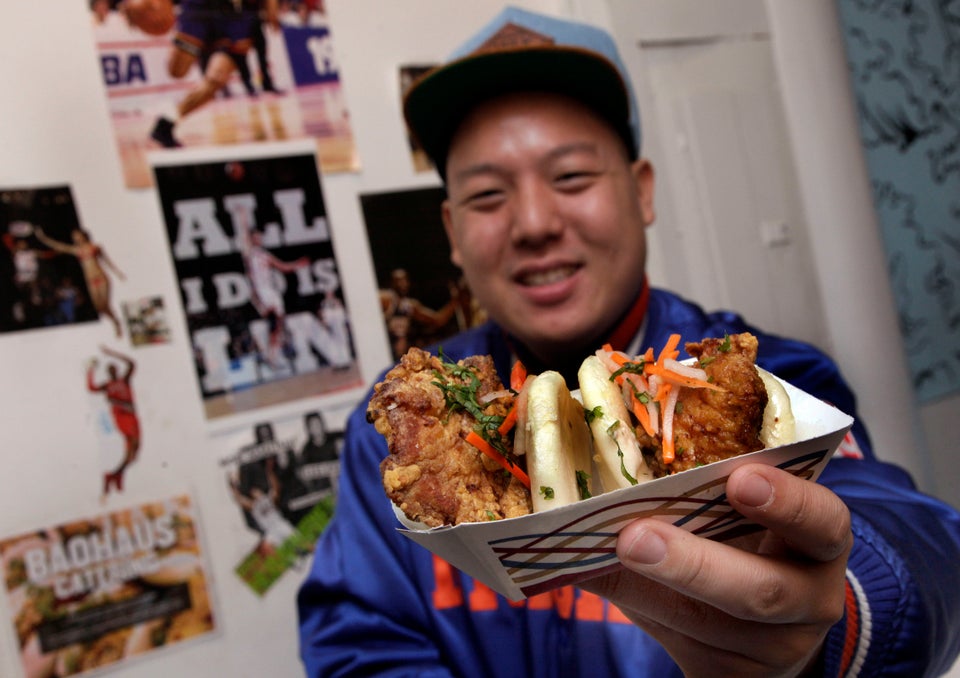 11 Most Polarizing Celebrity Chefs