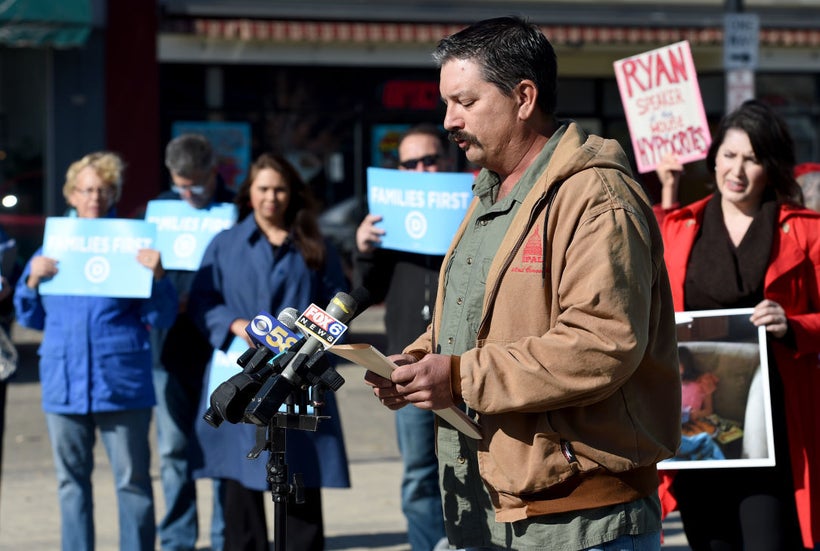 "Paul Ryan you can come work the iron, and I'll go to D.C."
In a new political campaign ad that has Wisconsin voters and people of facial hair nationwide standing at attention, those are the words uttered by Wisconsin iron worker Randy Bryce in announcing he will challenge the Majority Leader of the U.S. House of Representatives in the 2018 midterm election.
It's not Bryce's first foray into the political sandbox. In 2012, he ran in Wisconsin's 62nd District seat against Melissa Lemke and was broadly supported by the state's union workers and the nonpartisan American Mustache Institute among others. His message then was similar to his stance today against Speaker Ryan.
"I'm running to represent working people," Bryce, who goes by IronStache on Twitter, said then. "That's why over the past 18 months I've been a leader on issues facing the working class in Wisconsin as my life experiences have better-prepared me to speak on behalf of the majority of voters in the 62nd District.
Born in 1964 in Milwaukee — America's 6th most Mustache Friendly City according to a 2011 AMI report — Bryce served in the U.S. Army between 1983-86 and was deployed to Central America during the height of that region's Sandanistan aggression. In 1996, Bryce joined Ironworkers Local 8 in Milwaukee and was elected to its executive board as well as being a delegate to the Milwaukee Area Labor Council and trustee with the Southeast Wisconsin Building Trades.
A blue collar Democrat and single father, Bryce stands in stark contrast to the clean-cut Washington insider Ryan. And beyond his Mustached American-driven rugged good looks, Bryce's message is being hailed across social media -- whether it's Wisconsin voters or reporters like New Republic's Sarah Jones who referred to him as "mighty" in Tweeting about her conversation with him.
Even Hollywood has taken notice as "Sons of Anarchy" actor Ron Perlman touted Bryce's candidacy, adding a scathing rebuke of Ryan.
Hey @SpeakerRyan, you gonna tell @IronStache, ordinary, honest, hard-working dude what you and your piece of shit machine will do to him? — Ron Perlman (@perlmutations) June 23, 2017
Perhaps the posting with the most traction in capturing Bryce's candidacy came from author Anthony Breznican who suggested the candidate was genetically engineered from Bruce Springsteen songs.
"I'm running because people aren't being heard," he told us this week. "It's been obvious from the launch success that too many of us agree that the best way for us to be represented is to have one of us doing it."
In spite of all the attention, accolades and Mustached American good looks, Bryce's climb against Ryan is a steep one in a district that has not elected a Democrat since 1993 and in November supported President Donald Trump by 11 percentage points over Hillary Clinton.
REAL LIFE. REAL NEWS. REAL VOICES.
Help us tell more of the stories that matter from voices that too often remain unheard.
This post was published on the now-closed HuffPost Contributor platform. Contributors control their own work and posted freely to our site. If you need to flag this entry as abusive,
send us an email
.