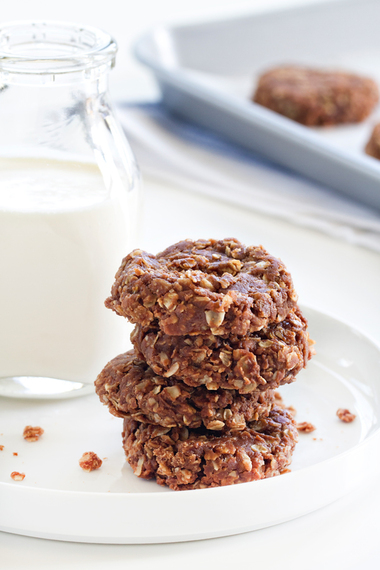 No Bake Cookies come together in a matter of minutes. With just a handful of ingredients you'll create a quick and delicious cookie recipe the whole family will love.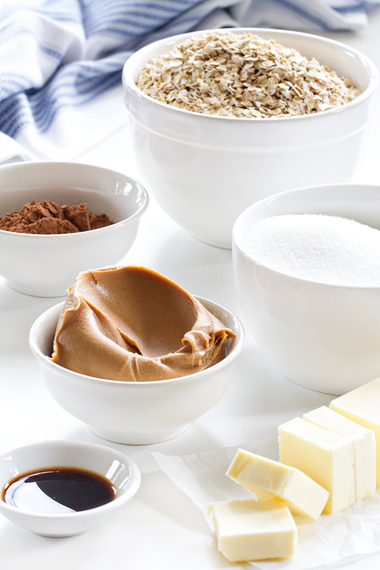 When I was a kid, I remember my mom whipping up batches of chocolate-peanut butter no bakes cookies for my brother and me, and chocolate chow mein noodle cookies for my dad. We always referred to them as haystacks. Do you remember those?!
We'd gobble up that chocolate-peanut butter goodness in no time, and think Mom was the best baker ever. Little did we know that those no bake cookies and her rice krispie treats literally came together in minutes, without even turning on the oven.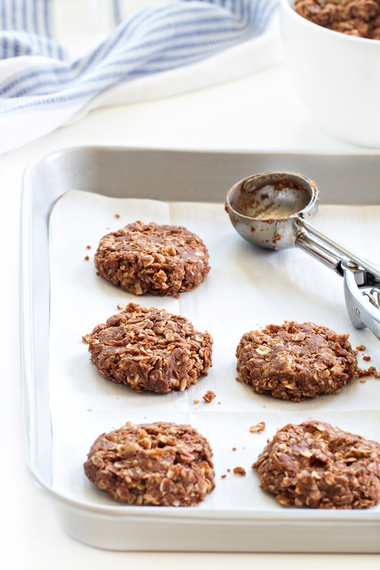 The great thing about no bake cookies is that they require just a handful of ingredients that you probably already have in your fridge and pantry - butter, milk, peanut butter, oats and cocoa are all you need. I prefer creamy peanut butter, but you can definitely use crunchy for a little added texture.
Even though these cookies mix up quickly, you definitely need to make sure that you bring the mixture to a full rolling boil and then let it boil for a full 90 seconds, or the cookies won't set up properly. They'll still taste delicious, but you'll be left with crumbly bits of cookie instead of actual cookies.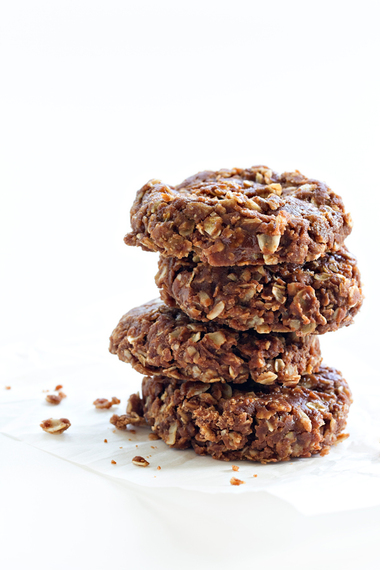 Remember these cookies the next time you've got a major craving for something sweet and absolutely no desire to turn on the oven. They'll cure any hankering you have, and you'll only have one pot to clean. I call that a win-win. You'll also look like a major culinary rock star when you take them to your next potluck.