This is what we have done to the earth we live on: created irreversible damage. The majority of us contributes to this every day. In the homes we heat and cool. In the cars we drive. In the food we buy. We have become a generation of people who refuse to give up the convenience of our lifestyles despite the severity of the problem we have collectively created.
In the estimation of Caltech chemist Nate Lewis: "If the world stopped burning fossil fuel cold turkey, it would take 10,000 years for the atmosphere to return to its pre-industrial composition. The oceans, also undergoing a chemical change, will take even longer to reverse."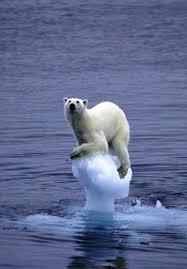 We have been advised that the measures necessary to rectify this are drastic and needed immediately. Yet the political line has already been drawn in the proverbial sand and solutions will inevitably be dragged out and watered down.
Perhaps we adults are resigned to the changes that our environment is presenting us, adapting as we have to the severity of the storms, droughts and temperature changes; but do we really care that little about our kids?
It is a problem as big as the world we live in.

It is an enormous problem. One that can make you feel helpless in the face of it all. Yet we cannot scroll over this or look the other way, ears covered, eyes closed saying: nah-nah-nah-nah-nah out loud to block out the sounds of those trying to get our attention. Nor can we allow the intelligence we do have to be diluted by political banter and posturing. There is no effective baby-step for irreversible damage. Irreversible damage requires much more commitment.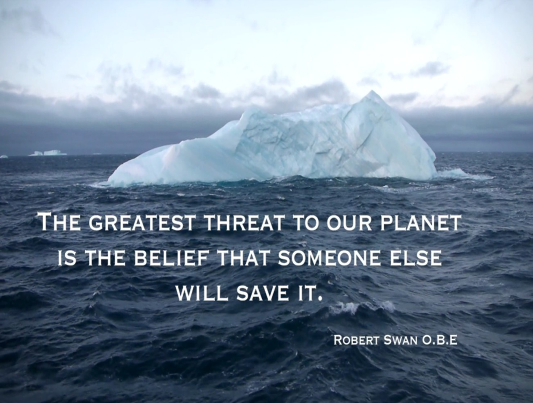 Each of us can make a difference starting now, today. First in your personal lives by lessening your carbon footprint, then by adding your voice to the individuals around you and finally by demanding that the right actions are taken by our leaders. Here's how:
We have a leader who wants to act. Do what you can, too. Do it for your children. Do it for their children. Do it because while we were looking the other way, the damage we created became irreversible.
"When our children's children look us in the eye
and ask if we did all we could to leave them a safer, more stable world,
with new sources of energy,
I want us to be able to say yes, we did," President Obama
REAL LIFE. REAL NEWS. REAL VOICES.
Help us tell more of the stories that matter from voices that too often remain unheard.