To those suffering from IBS, the pain can be quite debilitating.
IBS is caused by abnormal motility of the small and large intestine and is often worse if you have any emotional stress in your life. The aim of treating IBS includes relieving any stress that could be aggravating the problem; relieving inflammation and infection that could be the main issue, and relieving aggravating symptoms such as diarrhea and bloating.
There are actually three types of irritable bowel. Namely:
1.Functional diarrhoea, often without pain.
2.Chronic abdominal pain and constipation (spastic colitis).
3.Abdominal pain with disturbed variable bowel habit i.e. constipation alternating with diarrhoea.
The most common signs and symptoms specific to IBS include:

•Abdominal distress
•Erratic bowel movement
•Variability of stool consistency
•Bloating and flatulence
•Usually symptoms improve after a bowel motion


The most common contributing factors that will exacerbate symptoms include:

•Stress
•Anxiety
•Food intolerances
•Infectious or parasitic organisms e.g. giardia
•Candida
•Laxative abuse

Top tips to find relief from IBS
1. Having a glass of water with two teaspoons of apple cider vinegar can assist with digestion. Many a time IBS can be attributed to a low stomach acid. Stomach acid is needed to start breaking down proteins found in meats for example. If you do not have enough stomach acid your food may be not be broken down correctly thus creating a gassy environment with bloating and flatulence.
2. Raw cabbage juice is excellent for healing the lining of the stomach. Cabbage contains glutamine, which is excellent for healing the lining of the digestive tract.
When juicing the raw cabbage you would be best to sweeten it with some apple or carrot juice to make it more palatable.
3. Fat is not the enemy here. We all need good fats in our diet. One of the main functions of fat is that of decreasing inflammation in the body. If your diet is high in low fat products you may want to reconsider this. Be sure to incorporate more "good fats" such as avocado, salmon, olives and mackerel.
4. Peppermint tea is an excellent choice of tea to help relax the agitated smooth muscle of the intestines. It also is a great aid in soothing inflammatory pain experienced by IBS sufferers.
Be sure to keep in mind that this information is not meant to replace conventional diagnoses but should be seen in the context of providing information that might identify specific predispositions. You should always consult your Doctor or other Health Care Professional if you have any concerns.
Julie Dargan has worked in the wellness industry for over 30 years. Julie's FREE 5 Day Kickstart Program is excellent to get you on the right track in decreasing inflammation and healing the gut.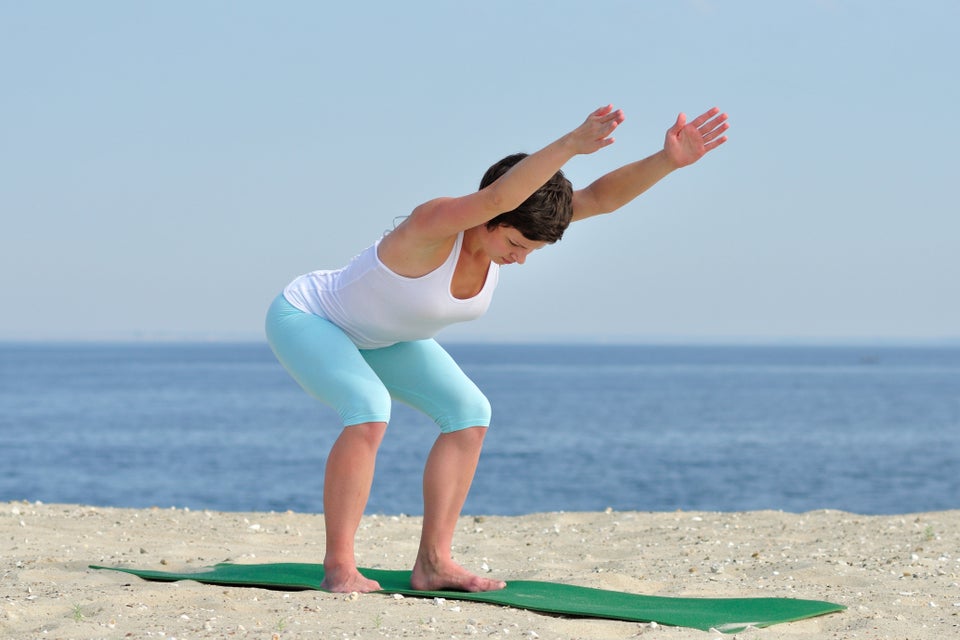 8 Exercises to Reduce the Effects of Aging
Related
Popular in the Community