Republican presidential candidate Donald Trump said during Thursday's GOP primary debate that he can't release his tax returns because he is currently being audited by the IRS, but the agency says nothing prevents individuals from sharing their tax information.
"Federal privacy rules prohibit the IRS from discussing individual tax matters. Nothing prevents individuals from sharing their own tax information," the IRS said in a statement, responding to a HuffPost inquiry.
While the IRS says anyone can release their own tax information at any time, some tax lawyers advised it may not be in an individual's best interest to do so.
"Think of an audit as an investigation, an on-going investigation," Steven Goldburd, a lawyer who specializes in tax law, told The Washington Post. "Any person that has legal counsel, their legal counsel will say, 'If you're under investigation, you should not be talking to the media, you should not be talking to anyone other than your legal counsel or through your legal counsel.'"
Goldburd added that while a tax audit is not an criminal investigation, it would still be inadvisable for Trump to release his tax information.
Trump also suggested that the agency has audited him repeatedly because of his faith.
"Well, maybe [it's] because of the fact that I'm a strong Christian, and I feel strongly about it and maybe there's a bias," Trump said in an interview with CNN's Chris Cuomo after the debate.
The IRS denied that taxpayers are audited because of their religion.
"The IRS stresses that audits of tax returns are based on the information contained on the taxpayer's return and the underlying tax law -- nothing else. Politics and religion do not factor into this," its statement said. "The audit process is handled by career, non-partisan civil servants, and we have processes in place to safeguard the exam process."
Trump's refusal to release his tax returns came after former Republican presidential nominee Mitt Romney called on him to do so and suggested there was a "bombshell" in them.
Before You Go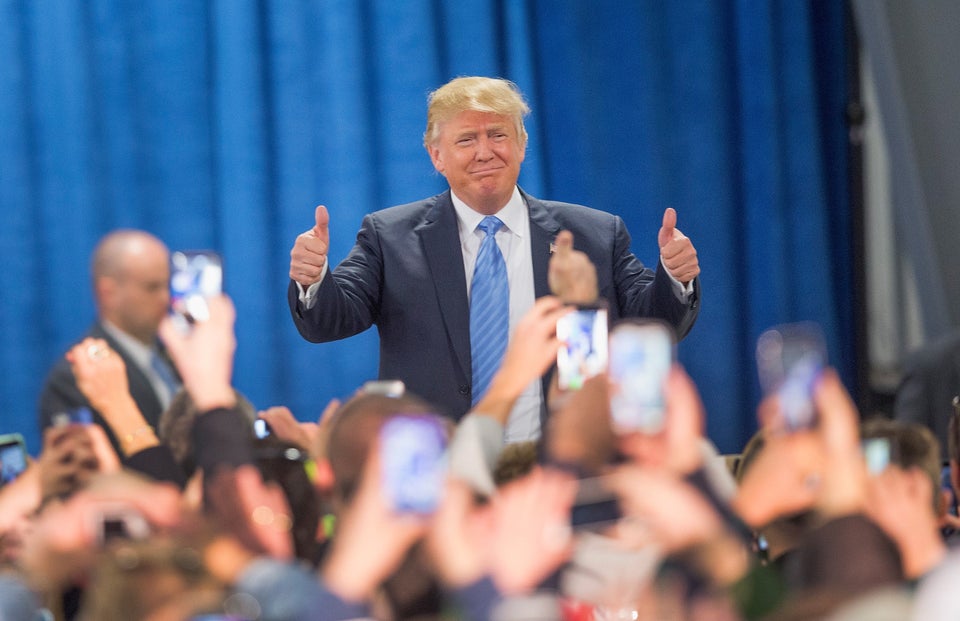 Donald Trump On The Campaign Trail
Popular in the Community