WASHINGTON -- Rep. Darrell Issa (R-Calif.), chairman of the House Oversight and Government Reform Committee, has continued to release only select portions of committee interviews with key Internal Revenue Service staffers despite calls to make the full transcripts public.
In recent days, the California Republican has allowed reporters from local and national news outlets to review portions of his panel's investigative work into the IRS targeting of conservative groups seeking tax-exempt status. The move looks like a rebuke to the ranking Democrat on his committee, Rep. Elijah Cummings (Md.), and even some Republican lawmakers, who have publicly worried that selective leaking imperils the integrity of the investigation.
According to one journalist who attended a briefing session at Issa's committee office, the ground rules have been fairly strict: Reporters have been given access to a limited number of pages of interview transcripts from which they can take notes (no photocopies). And they have been given access to only a few interview transcripts at a single time, although Issa's staff has spoken with at least half-a-dozen IRS employees about the targeting of tea party groups.
Jennifer Grove, a reporter for Fox19 in Cincinnati, was given a peek into what two IRS employees -- Cincinnati office staffers Gary Muthert and Liz Hofacre, who were assigned to tea party cases -- said about the practice of screening conservative groups. Though there were 300-plus pages of transcripts from the Muthert and Hofacre interviews, Grove was shown just 50 pages. Over three hours, she took notes, leading to a June 13 story about how Carter Hull, an IRS lawyer in the technical unit in Washington, had played a significant role in managing the screening.
Days later, a potentially bigger item emerged. The Associated Press, Politico and The Washington Post reported that a former Washington-based manager in the tax-exempt unit, Holly Paz, knew about the targeting scheme in 2011 but didn't think there was anything nefarious to it.
In a phone conversation with The Huffington Post, Grove said she had not been offered access to the Paz interview (Politico reported that "some news outlets" were given the transcripts, while AP said it reviewed the Paz, Muthert and Hofacre transcripts). She added her suspicion that information was being released piece by piece to keep the IRS story in the news.
"Certainly it extends the shelf life of the story," Grove said. "Keeps us nibbling at it."
Issa's office did not return a request for comment about the restrictions under which reporters are being shown these transcripts.
The portions of the interviews that his office has released so far have certainly been newsworthy, suggesting that the initial story -- that the tea party targeting was a problem restricted to the IRS' Cincinnati office -- was not entirely accurate.
Since the interviews are being made public in such a selective fashion, however, it's impossible to know if there is countervailing information in either the pages left out or the interviews not released. The one item made public by Cummings' office included a statement from a self-described IRS office manager saying that the White House had no involvement in the enhanced scrutiny.
The slow release has also opened Issa up to criticism that he's trying to prolong the political bleeding for the Obama administration rather than pursue a sound and comprehensive investigation.
But Issa has steadfastly refused to release the full transcripts of those interviews already completed. Doing so, he has argued, would be "reckless" because it would provide prospective interviewees with a "roadmap of the Committee's investigation." Giving partial transcripts to select news outlets is fine, he's said, because "limited releases of testimony" could potentially "empower other witnesses to become whistleblowers."
Cummings, not surprisingly, has disagreed. The Maryland Democrat has asked Issa to release full transcripts by the end of Monday (with any necessary redactions). As of 3 p.m., Cummings' staff was still awaiting a response. In the meantime, he has ramped up his criticism of Issa's handling of the investigation.
"By leaking transcript portions that omit key details from the accounts witnesses provided to the Committee, Chairman Issa has now drawn condemnation even from House Republicans working with him on this very investigation," said Cummings.
UPDATE: 5:38 p.m. -- USA Today was also granted a look at the Paz interview and reports that it was able to review all 222 pages. The Wall Street Journal, however, wrote that only "parts or all of four of the interviews have become public," including the Paz transcript.
DISCLOSURE: This reporter's spouse works for the White House Counsel's Office on congressional oversight, but not on matters pertaining to the IRS.
Support HuffPost
The Stakes Have Never Been Higher
Before You Go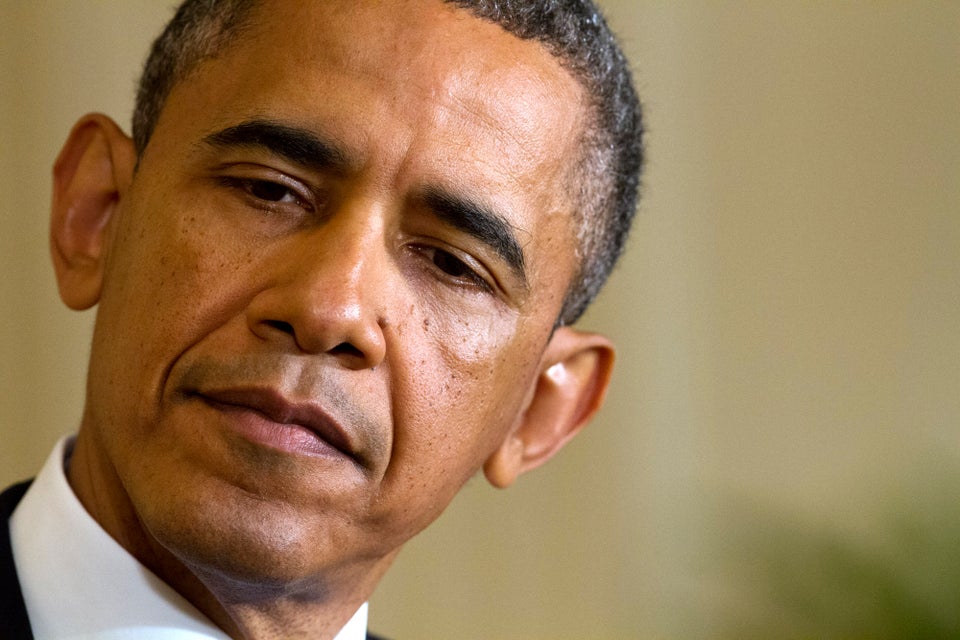 Politicians React To IRS Scandal
Popular in the Community