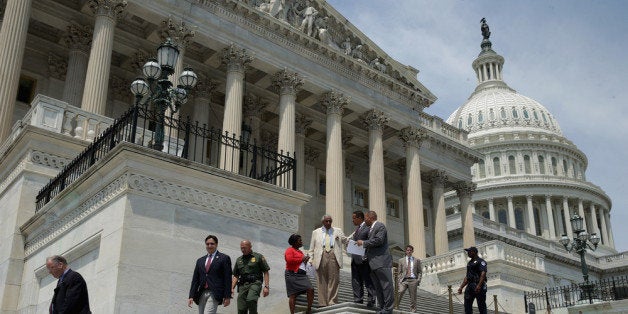 WASHINGTON -- Officials at the Internal Revenue Service were encouraged to flag groups with the word "emerge" in their names as well as potential successors to the anti-poverty organization ACORN, according to documents released by Democrats on the House Ways and Means Committee on Tuesday.
The documents add another complicated layer to the ongoing (albeit diminished) controversy surrounding the IRS screening of Tea Party groups in 2010 and 2011. They also take additional steam out of the Republican Party's insistence that the tax agency was politically motivated against conservative groups when it considered whether or not to grant tax-exempt, 501(c)(4) status.
Groups with the word "emerge" in the name tend to lean more Democratic. As The New York Times previously reported, three such organizations -- Emerge Nevada, Emerge Maine and Emerge Massachusetts -- all were denied tax-exempt status because the IRS determined that they existed strictly to benefit Democratic candidates.
"Once again it is clear that the Inspector General's report left out critical information that skewed the audit's findings and set the stage for Republicans to make completely baseless accusations in an effort to tarnish the White House," said House Ways and Means Committee ranking member Rep. Sander Levin (D-Mich.) in a prepared statement. "These new documents make it clear the IRS scrutiny of the political activity of 501(c)(4) organizations covered a broad spectrum of political ideology and was not politically motivated."
The documents suggest that IRS screeners had cross-ideological guidelines when asked to determine whether or not to grant 501(c)(4) status. For example, in a Screening Workshop document released on July 28, 2010, the IRS listed "emerge" right under the words "Patriot" and "9/12 Project" as activities to screen. The concern, the document added, was that these groups "may be more than 50% political" and possibly a political action committee in disguise.
In accompanying notes from that screening workshop, a list of "names and/or titles" of interest that "should be flagged for review" included: 9/12 Project, Emerge, Progressive, We The People, Rally Patriots and Pink-Slip Program.
Meanwhile, in a be-on-the-lookout list dated Aug. 12, 2010, the IRS urged screeners to flag "ACORN successors" for "touch and go" determination. This was the same process that the IRS applied to pro-Israel groups, as well. Tea Party groups, meanwhile, fell under the IRS' "emerging issues" rubric.
In a separate "Heightened Awareness Issues" file, the IRS instructed screeners to look out for successors to ACORN, as well as "organizations formed as a Result of Controversy -- Arizona Immigration Law."
The new documents raise more questions about the original findings of the inspector general who investigated the IRS' targeting of conservative groups. That report failed to mention that progressive groups had also been placed on the BOLO lists, though it noted that other organizations had been screened. Weeks later, Inspector General Russell George acknowledged that, after additional digging, his investigators had turned up more information about Democratic-leaning groups having received scrutiny.
Rep. Elijah Cummings (D-Md.) issued a statement saying, "This new information should put a nail in the coffin of the Republican claims that the IRS's actions were politically motivated or were targeted at only one side of the political spectrum. It is time for House Republicans to stop trying to score political points and start to focus on reforming the IRS."
Congressional Republicans have continued to argue that the screening was politically motivated, scandalous and worth further investigation. They've noted, correctly, that more conservative-leaning groups received scrutiny than did Democratic ones. And they've argued that even on the BOLO lists, IRS agents were told to apply enhanced scrutiny to Tea Party organizations.
Issa spokesman Ali Ahmad told The Huffington Post via email, "There is no comparison between screening applicants for a known bad actor that was having its tax exempt status revoked after inappropriate conduct had come to light with systematic screening for groups who were subjected to inappropriate and disparate treatment above and beyond other groups simply because they had 'Tea Party' in their name. The fact that Emerge was initially approved for tax exempt status, but had it revoked after its improper behavior came to light, underscores how much more stringent the IRS was with Tea Party applicants."
Read all of the newly released documents below:
HEIGHTENED AWARENESS ISSUES POWERPOINT
SCREENING WORKSHIP POWERPOINT JULY 28, 2010
SCREENING WORKSHIP NOTES JULY 28, 2010
This post has been updated with comment from Cummings and Issa's office.
Before You Go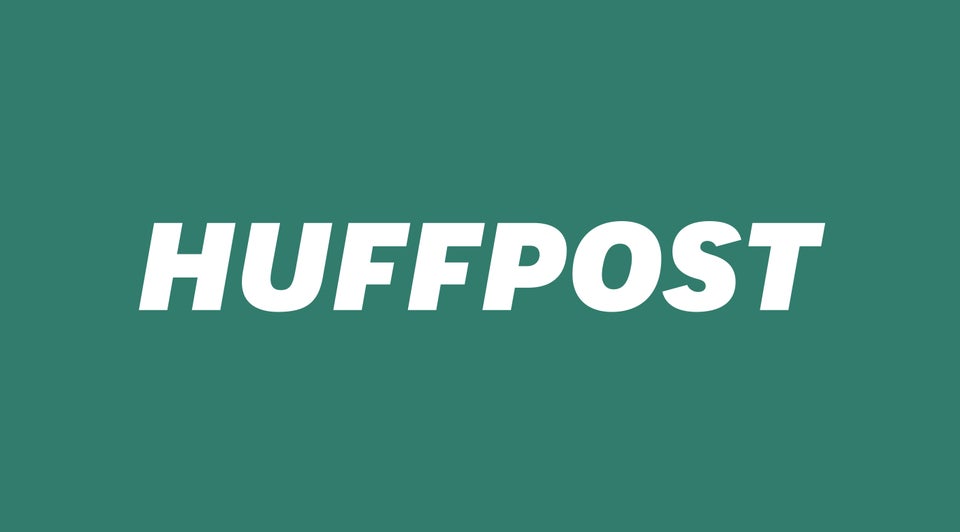 11 Paranoid Obama Conspiracy Theories
Popular in the Community